Not all boats live forever. HAPPY, a unique, engineer-built 30-foot cement boat, was recently sent to her final resting place by a crew of dedicated sailors. Volker Corell sent us this story and photos of the old lady's funeral.
A lot of people, especially those on E-dock at Cabrillo Landing Marina in San Pedro, which is managed by Cabrillo Beach Yacht Club (CBYC), will be happy that HAPPY, the old cement boat, is gone. Forever. Towed 30 miles out to sea and sunk. Her owner, Bob Stuart, died four years ago. He was well known in San Pedro — a true original character who was liked by all, and was a frequent visitor to Catalina Island.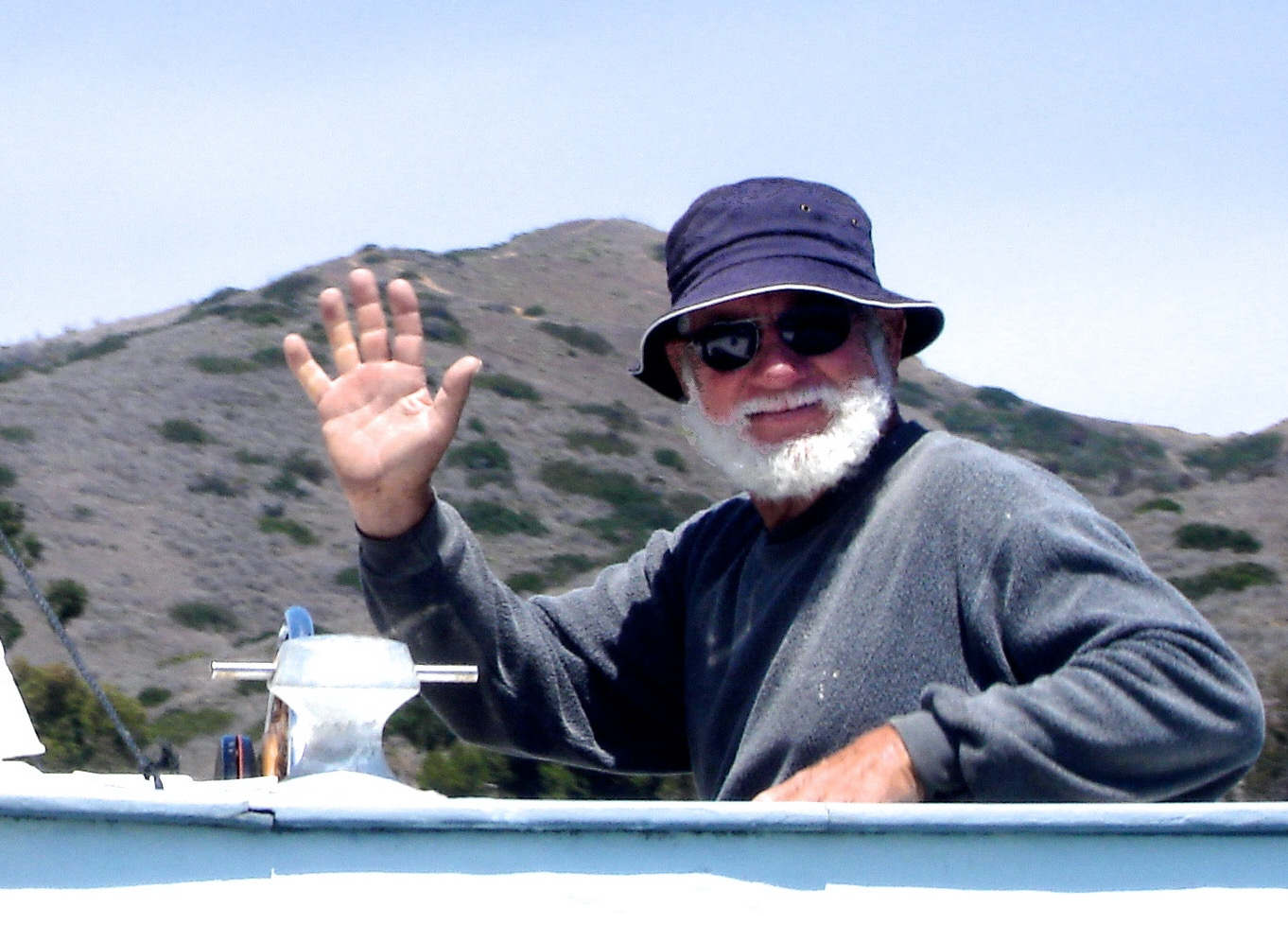 A young man who had inherited the boat tried to restore it. It proved to be a fruitless and too-costly endeavor after he couldn't get HAPPY's heart (her engine) restarted. So he walked away and left the boat in the marina. The marina management wanted to get rid of the old lady, who wasn't paying her slip fees. But nobody wanted an old cement boat. Not even for free. It seemed no boatyard out there could even recycle a cement boat.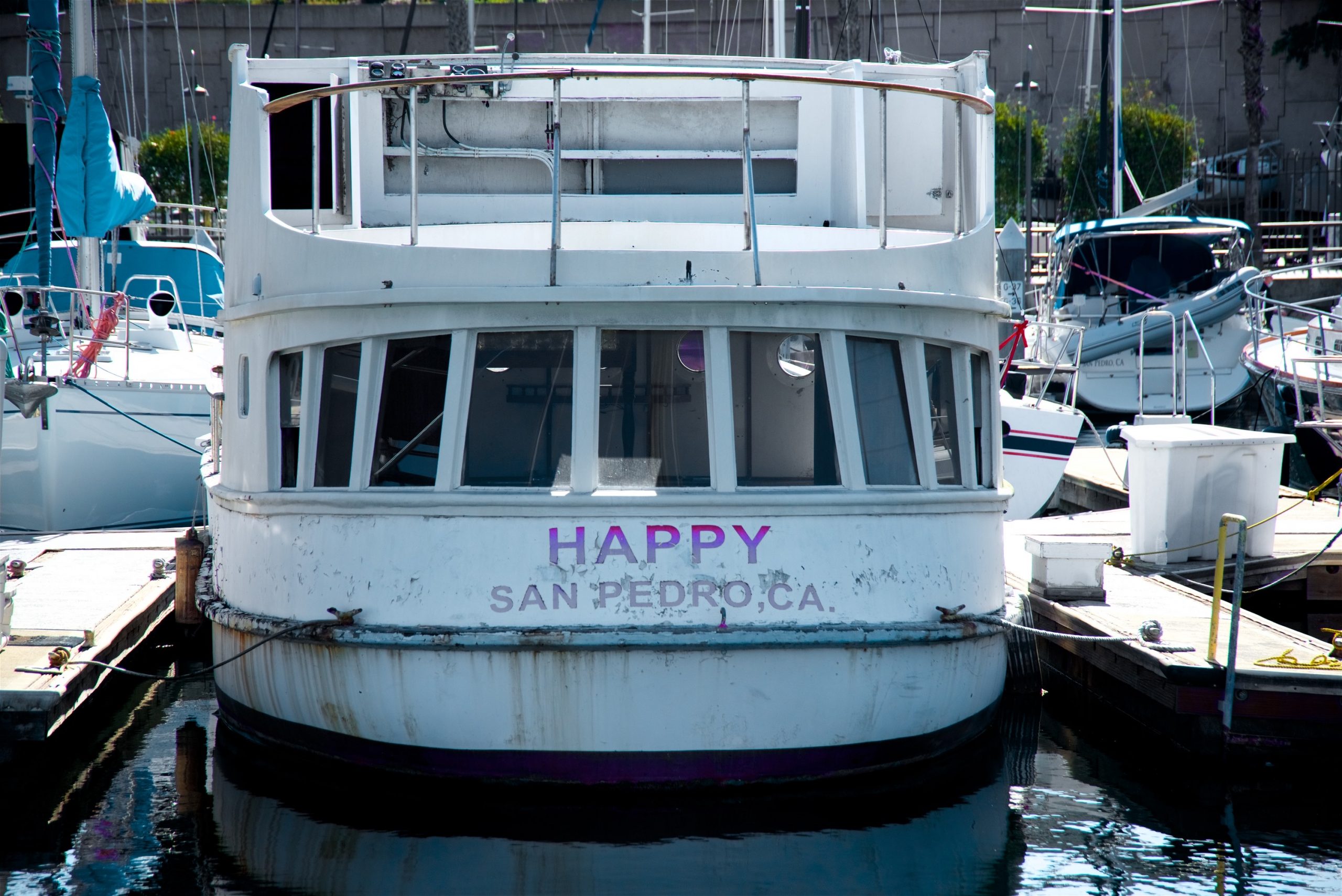 The only option was to give her a sea funeral. Easier said than done. The EPA and the US Coast Guard got involved. Cabrillo Beach Yacht Club's marine experts Dave Shoemaker and Bill Schopp took care of that. Before they got the green light there was lots of paperwork to be done, and several environmental requirements had to be met. All the fuel had to be removed, along with anything that could float. Marina manager Dean Wyler prepped the boat for the funeral.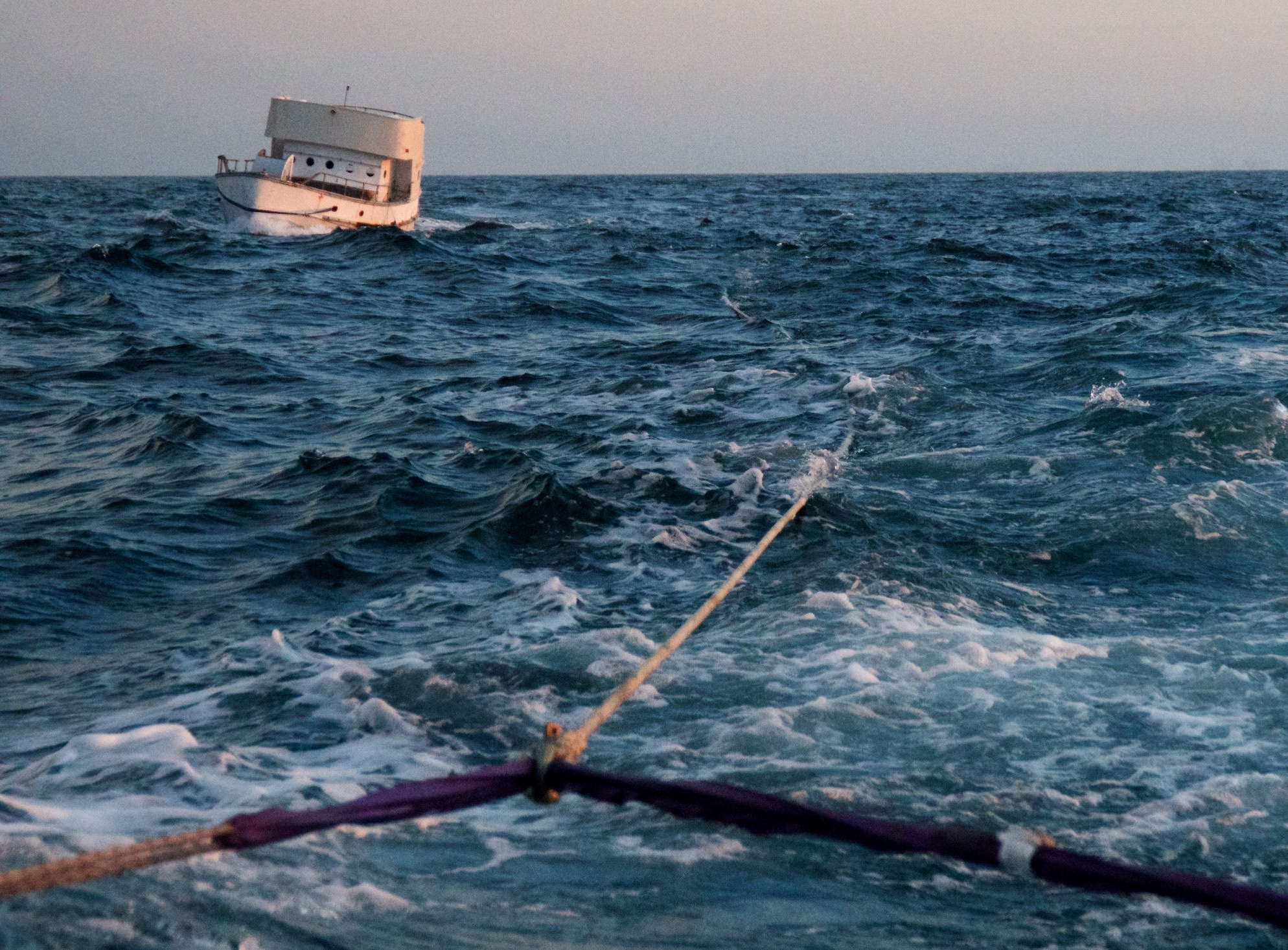 On a Saturday morning at 3:00 a.m. sharp the crew went aboard John Stapleton's 42 Chris Craft Tubarão (Shark in Portuguese) and slowly towed HAPPY out of the San Pedro Harbor. They had to cross two major shipping lanes and avoid an incoming tanker, while also monitoring two container ships. The Coast Guard had designated a very exact funeral place: thirty miles south of the San Pedro harbor, a five-hour boat ride, between Dana Point and the east end of Catalina Island.
At 8:00 a.m. Dave Shoemaker climbed into an inflatable and boarded HAPPY. He removed the tow light and opened the only seacock on board the vessel. The crew then started to pump water from the Chris Craft into the cement lady. Lots of water. An hour later, the bow of HAPPY dug into the Pacific Ocean and the rest of the boat gracefully followed into 2500 feet of the abyss.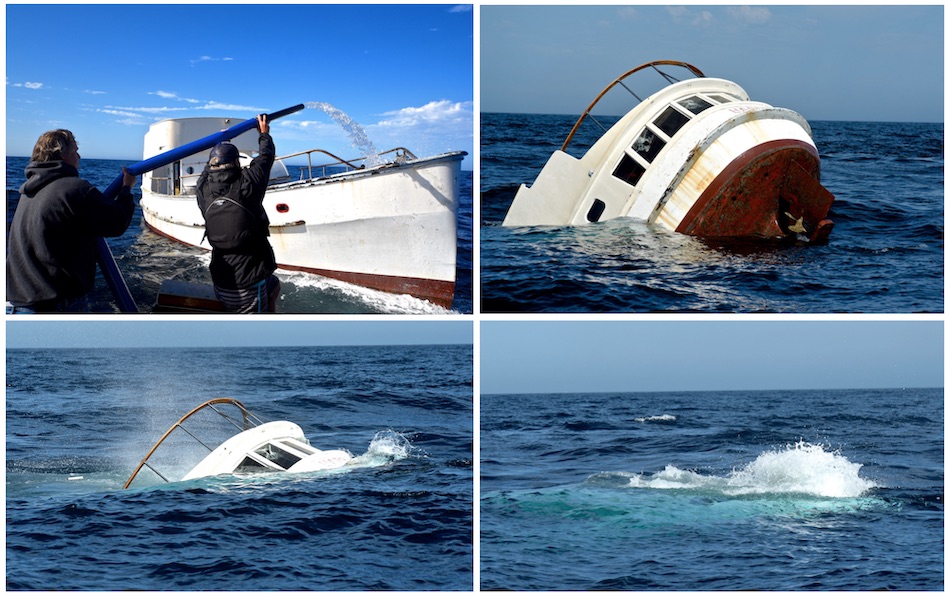 With a job well done, it was 'Pacifico Time' on Tubarão. The boat that nobody wanted was suddenly missed by many. On the CBYC Facebook site many people shared their fond memories of HAPPY (ex-Viking Child, ex-Mar Collenbec) and her last owner, Bob Stuart. Everybody was sure Bob would have liked the way she was put to rest.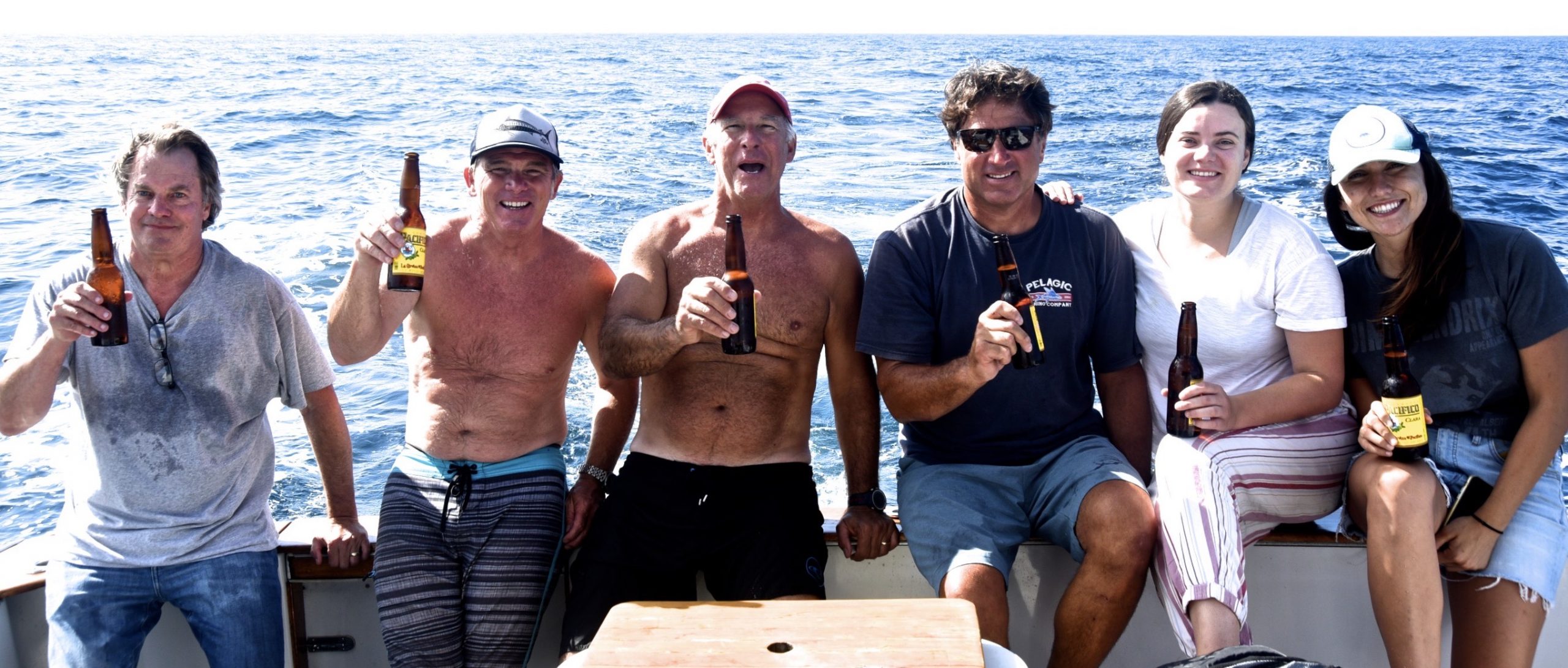 Receive emails when 'Lectronic Latitude is updated.
SUBSCRIBE