"We've been enjoying our Delta cruise so far along with our friends buddyboating on Twelve Winded Sky. We're currently in Walnut Grove," wrote Randy Leasure in mid-October. "We were thinking of stopping by Oxbow Marina to stay the night there, but it sounds like due to the recent fire the guest docks are all full from having to move around tenants."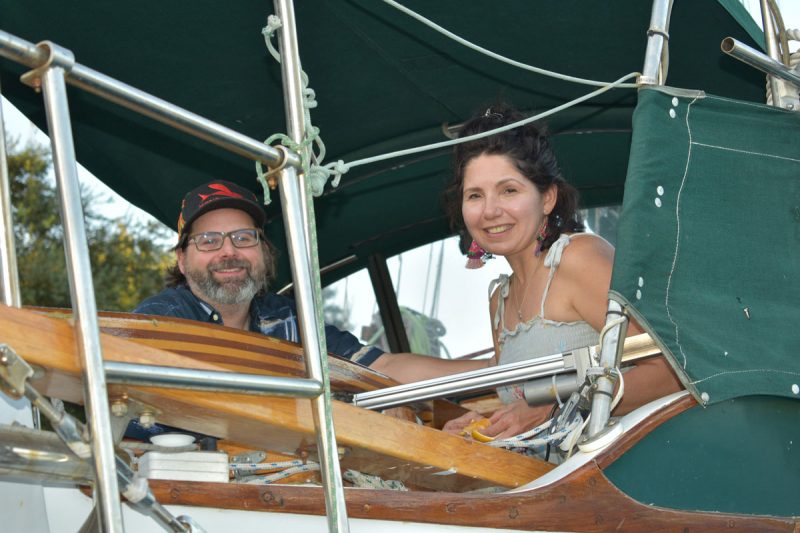 Randy and his wife Danielle were cruising aboard the Westsail 32 Tortuga, based out of Pier 39 in San Francisco. Their friends Maryann Faricy and Mark Jordan sail the Hanse 342 Twelve Winded Sky out of Schoonmaker Point Marina in Sausalito. (We found references to 'Twelve Winded Sky' in a poem and painting.)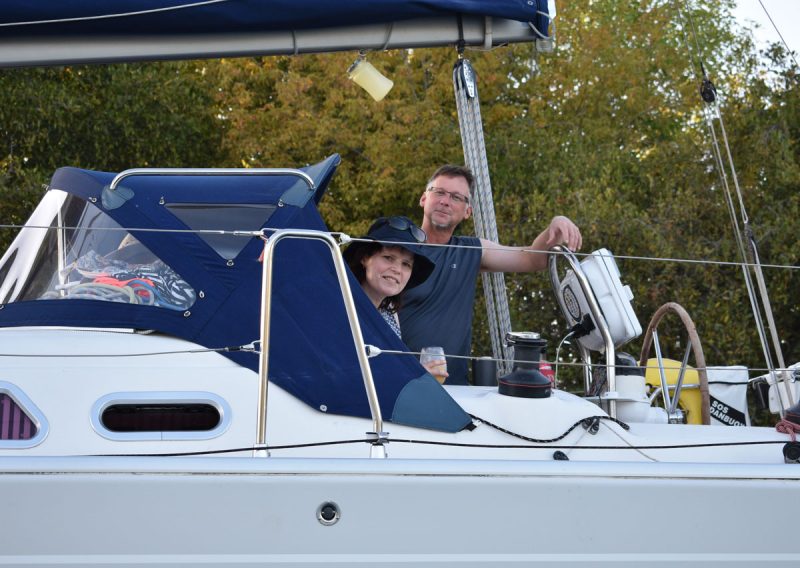 They spent two nights at Dagmar's Landing on the west side of Walnut Grove before meandering down scenic Georgiana Slough. The Georgiana connects the Sacramento River in Walnut Grove with the Mokelumne River in the outskirts of Isleton. In lieu of staying in the marina along the slough, the buddyboaters anchored at a bend between the Tyler Island Bridge and Oxbow.
"Twelve Winded Sky and I discussed anchor options as we were motoring down the Georgiana Slough. We wanted to end up socially distant as well as being able to chat easily and both be in our respective cockpits. (The word 'cockpits' keeps auto-correcting to 'cocktails', but that was a consideration too, as the bar on Twelve Winded Sky turns out magnificent sundowners!)"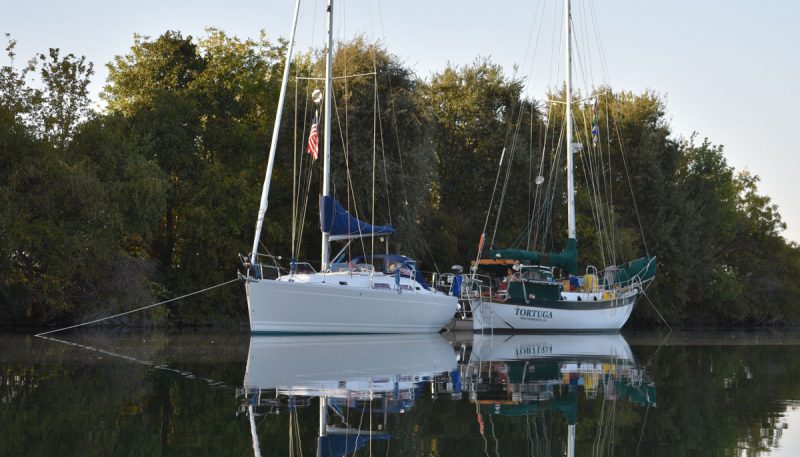 "Once we found the spot you recommended, I brought Tortuga into the wind and current, dropped the hook and floated back down on the anchor set. 12WS then came around starboard to starboard and we grabbed their stern line and cleated it off on our port stern. I then took his anchor rode and rowed it to shore in my dinghy and wrapped it around a stout tree; then 12WS brought up the slack. The current kept their stern just far enough off our stern to buddyboat safely in these crazy C-19 times. We added a fender about halfway in between the boat and the tree on the anchor line so it was apparent that there was a line there and no boats would try to go inshore of us."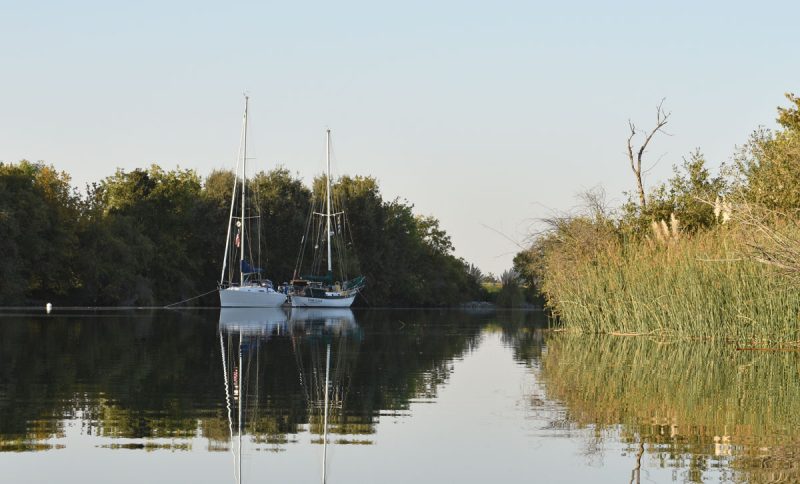 "We used the dinghy to ferry back and forth the well-deserved sundowners," added Randy.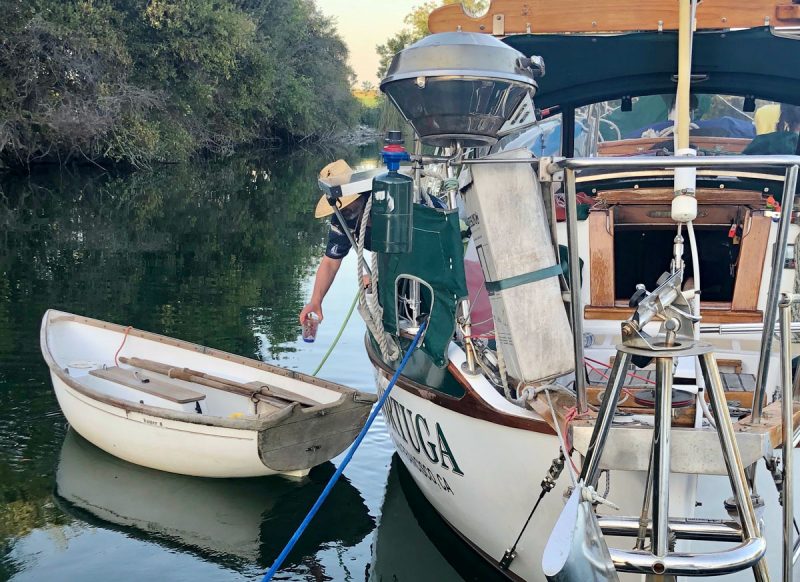 For more of Randy's adventures sailing Tortuga — a tortoise-and-the-hares sort of story — see Racing Sheet in the November issue of Latitude 38, coming out on Friday, October 30.
Receive emails when 'Lectronic Latitude is updated.
SUBSCRIBE