Sausalito to Place Anchor-Outs in Slips
The city of Sausalito is about to begin a pilot program that would place long-term anchor-outs in liveaboard slips in local marinas. The new program is part of the city's continuing efforts to find solutions for Richardson Bay's anchor-out community. If successful, the program may see broader application in both the city of Sausalito and Richardson Bay as a whole.
The "Safe Harbor" program is expected to start "very soon," according to Sausalito city council members. The city, which is fronting $25,000 for the program, is preparing to launch the program imminently with two boats that will eventually receive subsidized liveaboard slips. "We will ramp up to the full eight-boat pilot program once we have identified adequate funds," said councilmember Joan Cox.
Councilmember Jill Hoffman said that Sausalito is seeking out and vetting applicants who must apply for Safe Harbor if they want to participate. "This is something new that no one has tried — it's a little bit outside the normal box, so we have to provide evidence and justification when applying for funds. A successful pilot program would be [one] that we are able to help people who are at risk and living on the water transition to a more stable, self-sufficient living situation and able to access support programs. We will learn a lot during the first few months of the pilot; the idea is that we will adjust as we progress.
"Part of the ethos of Sausalito is liveaboards," Hoffman added. "If they're not criminals and have decent boats, they are welcome to apply for the program."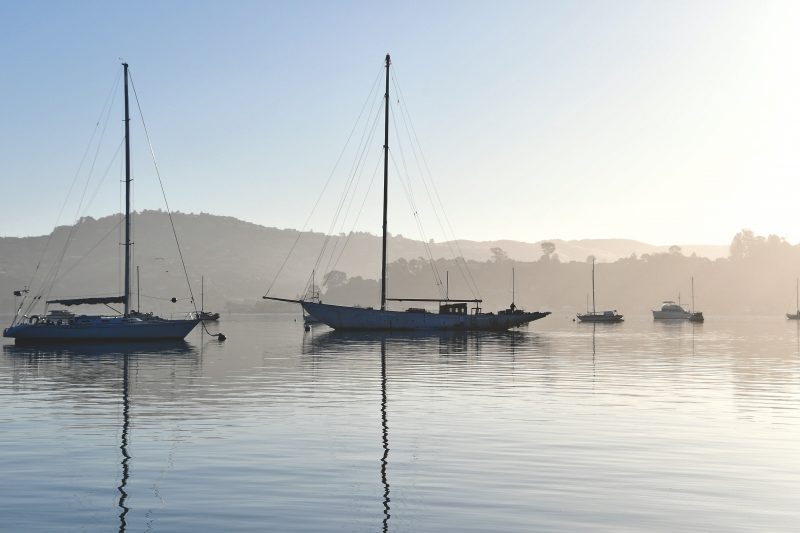 Hoffman added that many of the "support programs" offered in Safe Harbor is through a partnership with the Ritter Center, a San Rafael- based nonprofit that works to prevent homelessness.
"The reason that I believe Sausalito marinas are willing to work with us is that they've seen success in the city's waterfront management plan, which has really focused on unoccupied boats and marine debris," said councilmember Joan Cox. Following its departure from the Richardson's Bay Regional Agency, or RBRA, Sausalito began collecting data on boats in its waters. Many boats were classified as marine debris (which, as we've reported, can be a contentious definition), while other boats were determined to be unoccupied. Technically speaking, every single boat on Richardson Bay is restricted to a 72-hour stay, but for decades, that ordinance was not enforced. Within the last year, however, Sausalito began serving notices. Some boats left for other waters or got slips, and some boats were confiscated and destroyed.
"All the data helped develop our policy moving forward," said Hoffman. Sausalito currently has some 18 boats in its waters. "That's down from a high of 77 in 2017," Hoffman said. Between 8 and 16 boats are viewed as being occupied either part- or full-time. As the Wall Street Journal recently wrote — and as we have reported at length — Sausalito's anchor-out community is seen as a symptom of the Bay Area's housing crisis. It's important to say that not all anchor-outs are considered homeless. Some people are seasoned mariners who prefer the lifestyle. But many people fall into a gray area.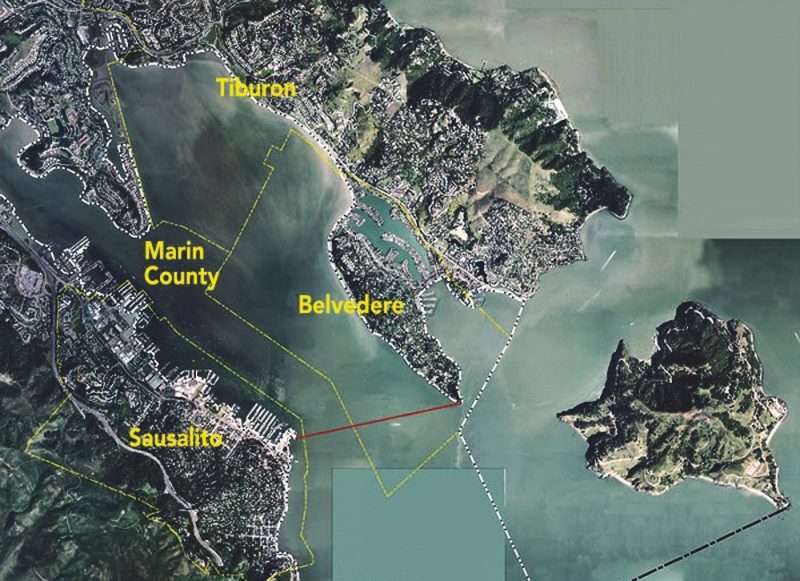 "We voted unanimously not to take any action against the legacy anchor-outs," said Cox. "We did extensive research with the assistance of a law firm who are experts in maritime law — there's no doubt that we have the authority to enforce our regulations. But we are going to offer people an alternative, which is the Safe Harbor program. We are going to provide social services, help people find jobs, provide showers, and offer free food to assist participants in the program.
Cox said that not everyone wants the Safe Harbor program, including both anchor-outs and people in the community worried about the tax burden and concerned about safety. "Some anchor-outs want to be out on the water. I meet with anchor-outs every weekend, and many do want to come off the water. Although many anchor-outs are considered homeless, they don't consider themselves homeless. They consider themselves slip-less.
"I met one resident who thinks we're going to raise taxes to fund Safe Harbor," Cox continued, explaining that Sausalito plans to use its Tidelands Fund, which is money devoted to waterfront issues. "We are not raising anyone's taxes or increasing tax burden on any other group."
Hoffman said that Safe Harbor does represent a "substantial cost to the city, so you have to have good reason to use people's money. But we think it's worthwhile if you can help a person out of a desperate situation, and offer counseling [on issues] that led them to be in that situation." Hoffman said that people must be in good standing with the law in order to be accepted into the Safe Harbor's program.
When reporting on anchor-outs in the Oakland Estuary, we advocated for compassion when considering the homeless problem. We'd like to think that being good neighbors will ultimately create a better, safer community. But that requires that everyone — especially people who have drug problems and have been living on the fringes — act as good neighbors when they come into a marina.
We also cited a study of the Bay Area that found that providing housing for the homeless is actually cheaper than having people bounce through various social services.
"If this program is successful," Cox said, "we'll save money because we spend so much on resources to rescue people." Both Cox and Hoffman mentioned a Marin firefighter who was injured trying to rescue a couple from a rowboat caught in a storm in January. "We already invest a number of city resources for managing the anchor-outs who live in our waters. We hope [Safe Harbors] will cut back on those resources."
If Safe Harbors is ultimately deemed effective, Cox said that it may be expanded both in Sausalito and to anchor-outs in other jurisdictions within Richardson Bay.
"I just gave a talk in Southern California, and there's a marina in Orange County considering something similar," Cox said.
This story has been updated.
Receive emails when 'Lectronic Latitude is updated.
SUBSCRIBE