October's Latitude 38 Hot off the Press
October has arrived, and it's an exciting month! Why? Well, for starters, we're seeing an abundance of pumpkins, both in the stores and on our neighbors' doorsteps; the universe has granted us two full moons, one of which was last night's Harvest Moon, and the next one being October 31 (yep, on Halloween — that's so 2020); and the 520th edition of Latitude 38 magazine is on the streets, or on its way to your mailbox.
We have a great lineup of stories, photos and snippets for you this month. Here's a preview:
32 to 33 at Sea
As a novice to sailing, over the years I have crewed on many different boats for weekend YRA races and occasional Friday night beer cans hoping to learn the ins and outs of sailing. Typically I find myself hanging off the high side of the boat dangling my feet toward the water. Crawling over the foredeck from side to side, water spraying up in my face, and the casual conversation with the fellow rail-meat crew sitting by my side is what I lived for on the weekends. In these magical moments, when I looked up at the Golden Gate Bridge I fantasized about what it must feel like to sail out to sea with only ocean on the horizon and water miles deep below me.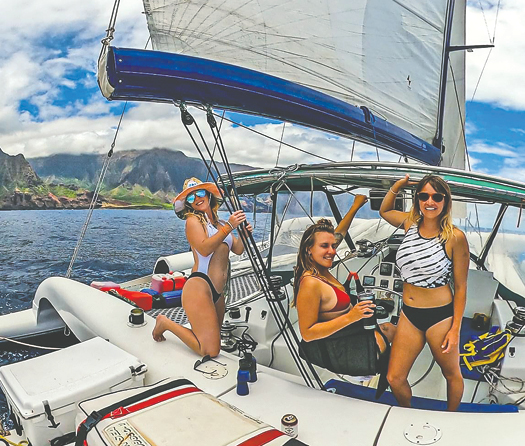 I Survived COVID-19 Living on a Boat
We've endured a lot of self-diagnosis, we've administered prescriptions from our own stash of meds, we've ventured ashore for each other, seeking solutions. In all those instances and more, we still slept beside each other at night, could still press a cool hand to a warm forehead, could gauge by close observation and ongoing proximity the subtle shifts trending better or worse in our beloved. But this illness comes wrapped in an added layer of cruelty. It forced us apart — strictly, when my results came in at 8:30 that night.
My husband was positive. I was negative. We live on a 41-ft sailboat.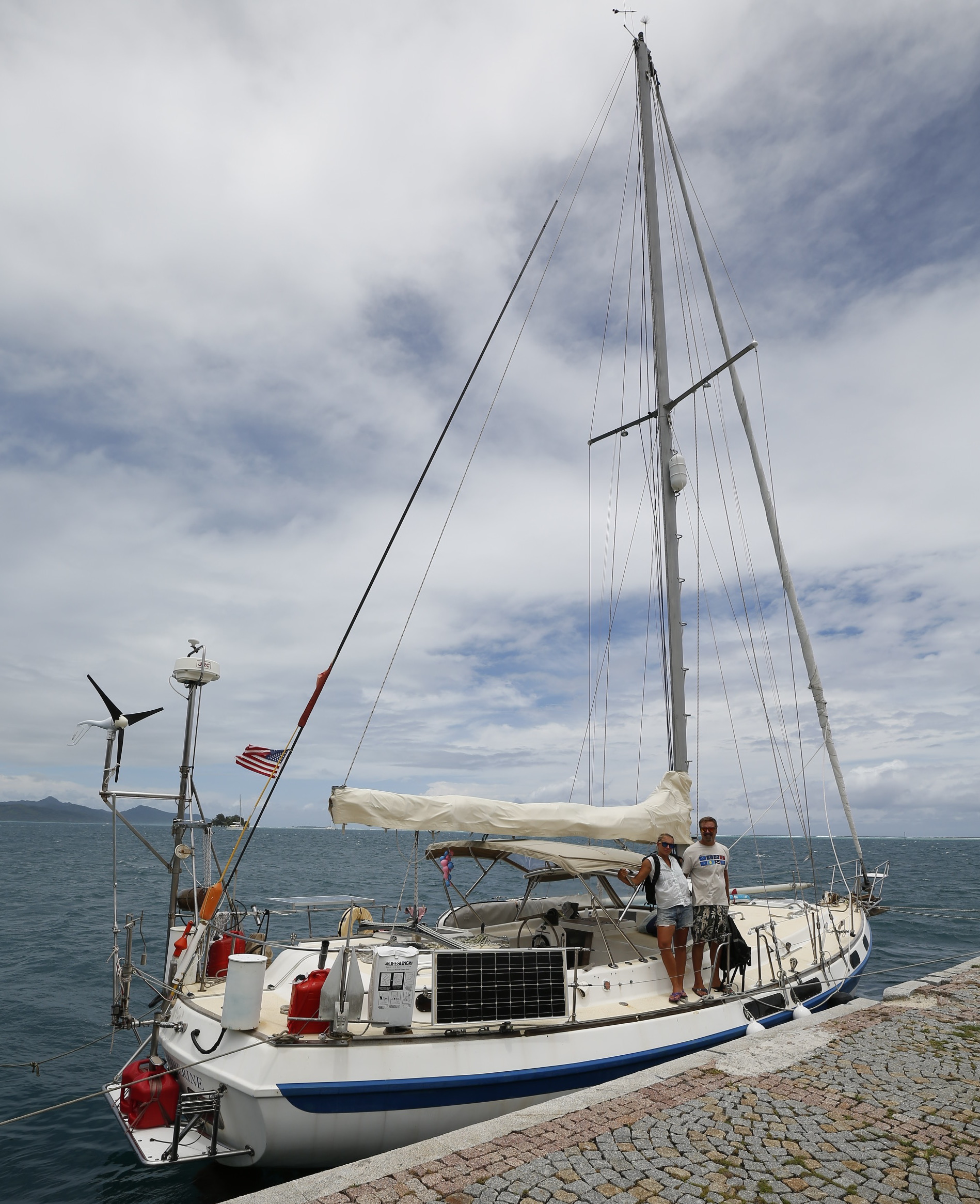 Delta Doo Dah Dozen
You've probably heard by now that this year's SoCal Ta-Ta and Baja Ha-Ha have been canceled due to the ongoing uncertainties and restrictions of the COVID-19 pandemic. (A more casual cruise, the Nada Ha-Ha, has replaced the Baja Ha-Ha; more on that in Sightings.) While those rallies suffered the fate of so many other group events, the DIY Delta Doo Dah actually benefited.
With the Pacific Cup and other major regattas canceled or postponed, racers shifted their focus (and equipment) to cruising and turned their chartplotters inland. Hotel and airline cancellations prompted travelers to look to the water for summer vacations.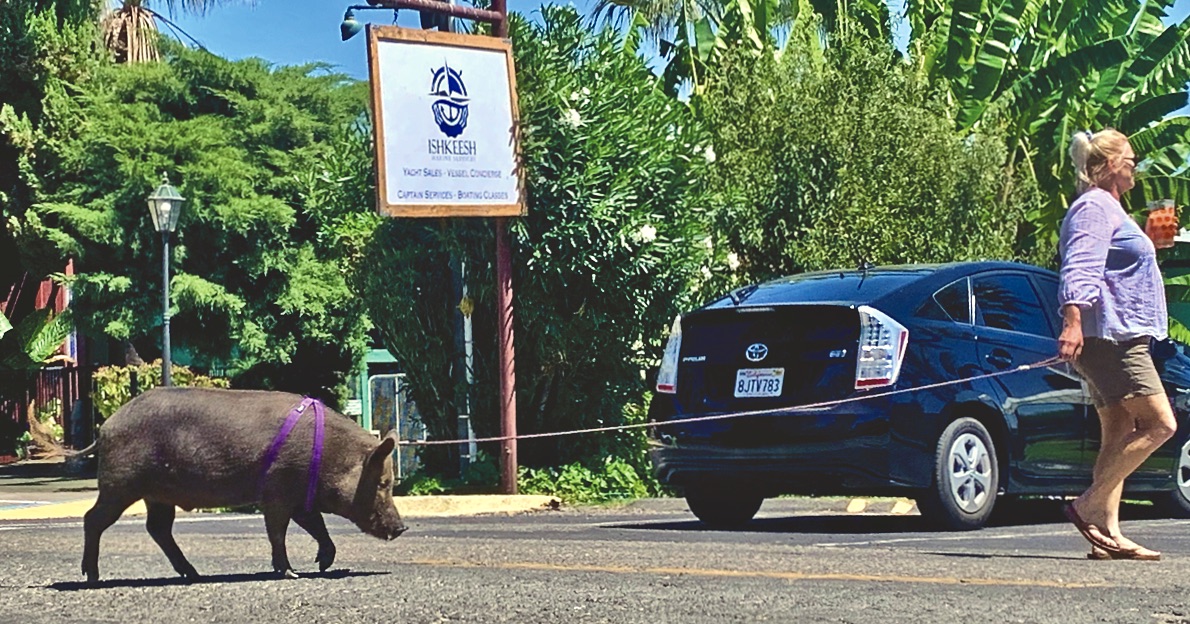 Philippe Jamotte Takes on the World
Philippe, 49, doesn't have the usual résumé of working up the ladder to accomplish a sailing goal, but now that the bug has bitten he's on his way to the adventure of a lifetime. Philippe plans on sailing solo around the world nonstop from San Francisco — the wrong way. That's east to west, taking the Great Capes to starboard.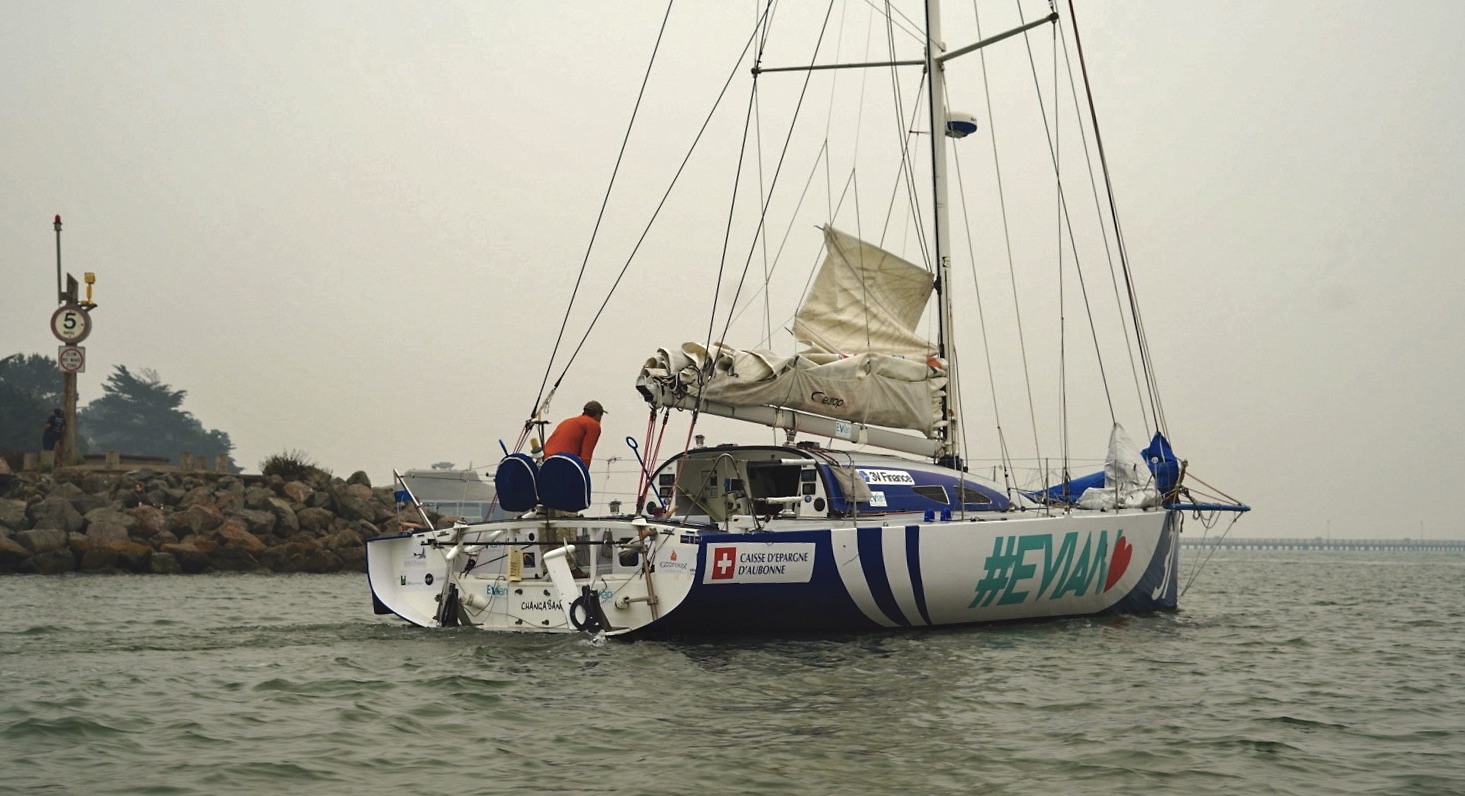 And of course we have our regular pages full of great stories:
Letters: Id-ing an Old Photo; Thanks for Doin' the Doo Dah; Seeing Some Weird Stuff Out There
Max Ebb: 'Calibrated'
We're serving up some 'Baja Ha-Ha Memories'
Sightings: 'Problem Solver with an Offshore Addiction'; 'What is the Nada Ha-Ha?'; and other stories
World of Chartering features cruising families and couples aboard Taliesin Rose, Sonrisa, Totem and others as they navigate the pandemic world.
And of course there's this month's Racing Sheet; Loose Lips, in which we announce September's Caption Contest(!) winner; and the sailboat owners' and buyers' bible, Classy Classifieds
Grab your copy from your nearest distributor.
Receive emails when 'Lectronic Latitude is updated.
SUBSCRIBE