In this month's magazine we featured a story about sailing between San Francisco and the Pacific Northwest in both directions, and aboard different vessels. USCG-licensed captain, instructor and rigging specialist Andy Schwenk takes readers on two deliveries. First, from Seattle to San Francisco aboard a monohull — then back again, from San Francisco to Anacortes, on a multihull.
In the buying and selling of yachts, it always seems as though the right boat is in the wrong place. With real estate prices being what they are and with COVID-19 travel restrictions, it's somewhat easier to bring the boat to the buyer, rather than have the buyers relocate to where the vessel is berthed. Besides, who knows what kind of school system they have there and where the nearest Starbucks is?
Enter the delivery skipper. His job is to relocate the vessel in a safe and timely manner for less money than it would cost to transport it by truck or by ship. In some cases, the vessel is simply too large to transport economically and has to travel on her own bottom. These are the boats my mother would like. Her policy was to never travel on a vessel that is shorter than your age.
Seattle to San Francisco on a Monohull
This journey takes us to Seattle. Usually I try to get there a day or two before departure for fueling, grocery shopping and systems checks. Sometimes the owner wants to come along. Sometimes they don't, and that is why they hire a skipper. In this case we were on a performance-oriented cruiser, the Sabre 426 Second Wind. The crew were the owner and his lovely wife, two fine San Francisco Bay sailing women, and myself as delivery skipper. Some insurance companies require a licensed skipper for offshore voyaging until the owner has enough miles under his keel. The plan was to make it from Seattle to San Francisco nonstop, in five to seven days, depending on the weather.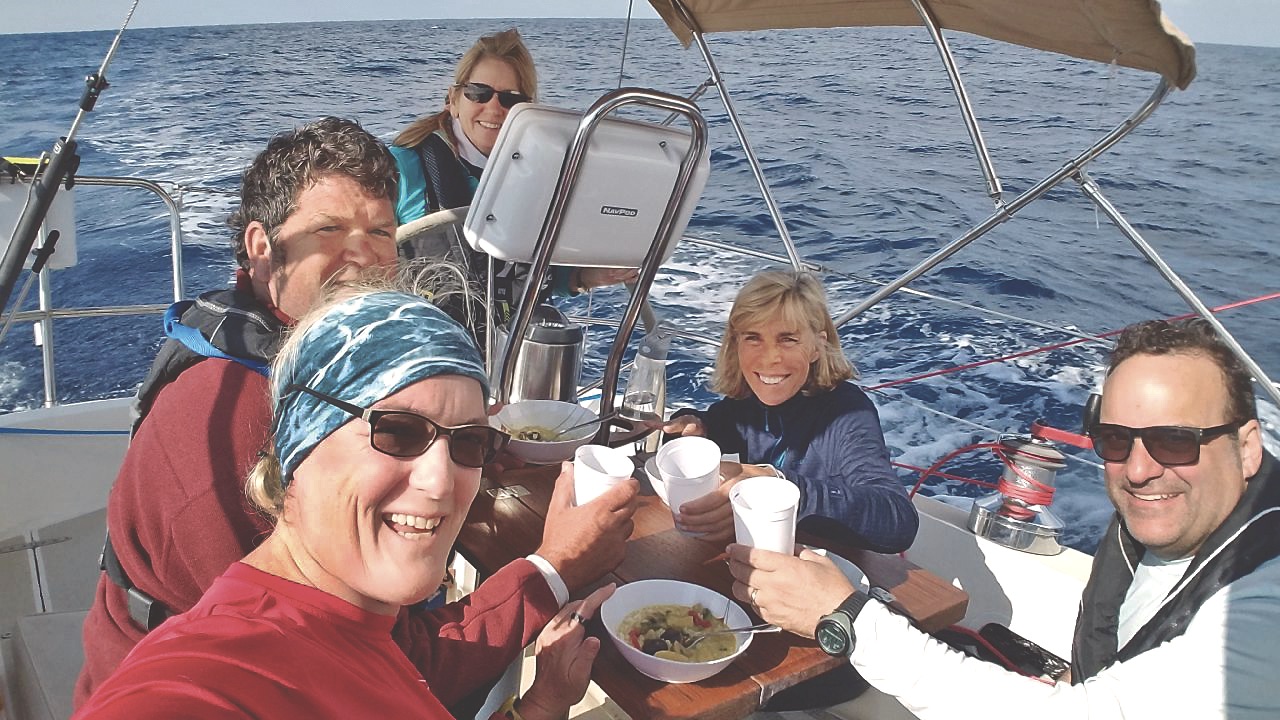 There are dozens of free websites like PassageWeather and Windy for keeping track of predicted wind and waves. Generally, June-August sliding down the West Coast and watching the thermometer rise is either reaching or running, although not always.
The wind compresses and the velocity increases at the capes, especially Mendocino, but downwind sailing is fun, and if it gets too rambunctious, simply stow the main and run with the jib on a stick — a rolled-up headsail on a whisker pole — and away you go.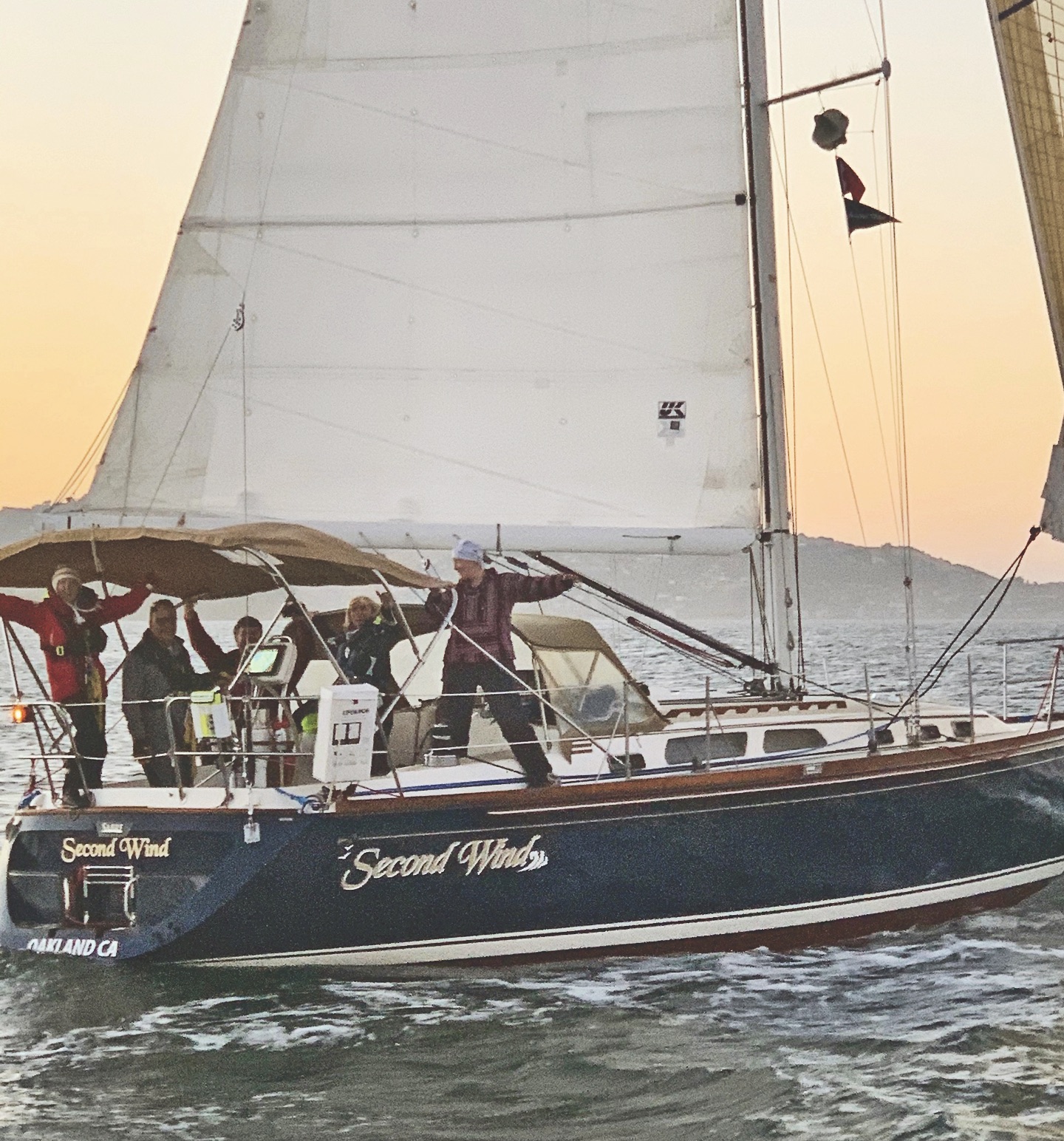 Interestingly, this boat did not have a pole of any kind. We actually ran wing and wing sometimes, and the pole certainly moved up the priority list after the sailmaker delivered a repair estimate for the UV cover, which took a beating from the headsail's collapsing as the vessel rolled down the waves.
Please follow the link to September's Latitude 38 to continue reading.
Receive emails when 'Lectronic Latitude is updated.
SUBSCRIBE