In October 1983, Latitude 38 published a 'Boat of the Month' story on the already well-established Santa Cruz 27. Now, 37 years later, we decided that it was time for an update. The boats haven't changed much, but the class has new owners and new energy, contributing to the continuation of Bill Lee's "Fast Is Fun" ethos. One of the new owners, Ros de Vries, brings us the update.
When it comes to talk of popular one-design racing boats on the West Coast, there are certainly standout favorites. Yes, there's the scrappy Santana 22 fleet. There are the Express 27s and the Olsons and the J/24s. But from Columbia Gorge to San Pedro, no one class gets the reaction of, "Hey, that's a cool boat!" as reliably as the Santa Cruz 27.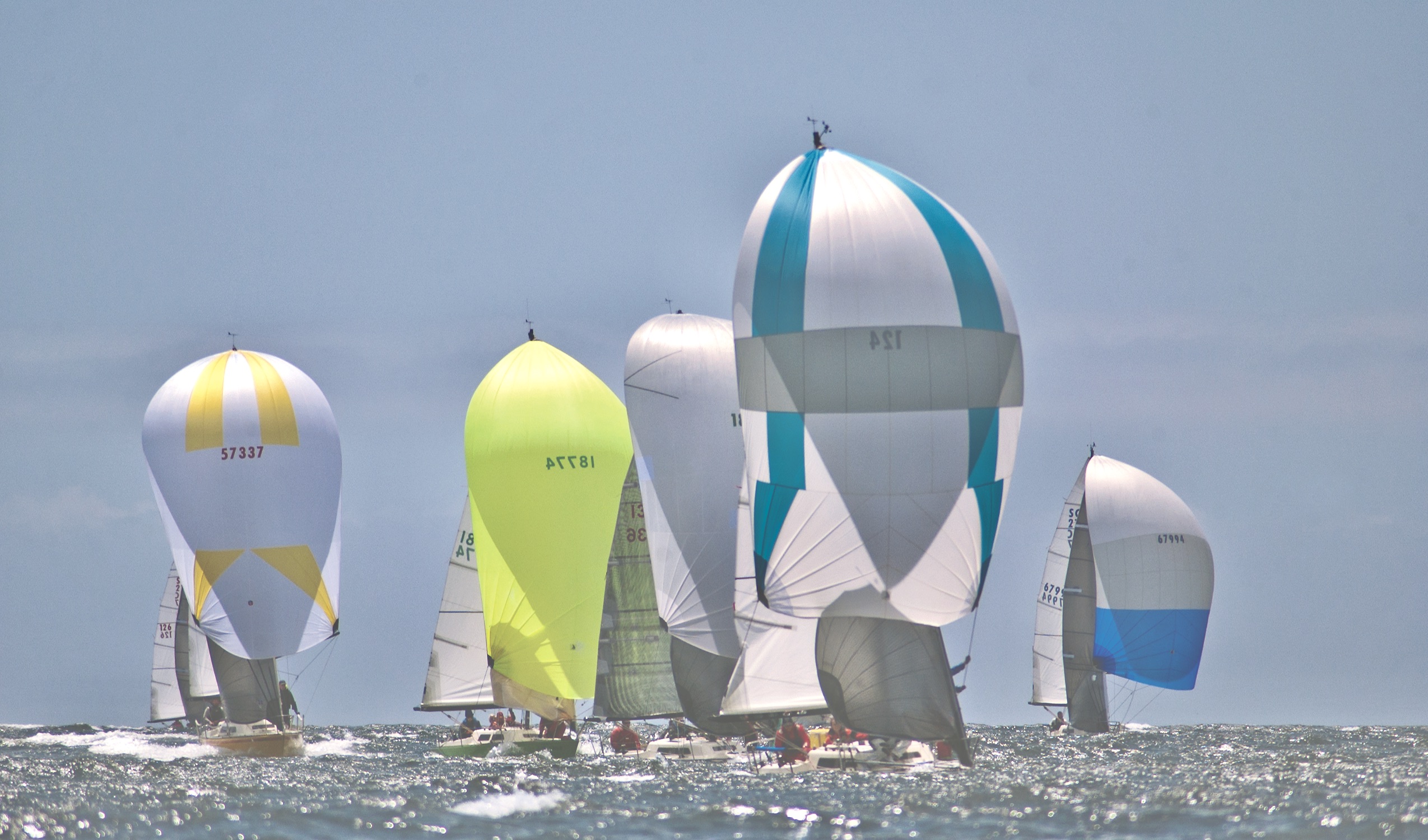 Bill Lee's most prolific ultralight displacement boat (ULDB) design is known for its ease of handling, high performance in both light and heavy winds, trailerability, and, well, ability to outrun and outlast. Boats that were produced near the beginning of the SC27's production run (c. 1974) are still thundering along today; nearly 50 years on, it's still a competitive boat, or more pointedly, one to "get you back to the bar first," as original client Martin Roe stated in his design requirements to Lee.
Beyond the buoy racing scene, the Santa Cruz 27 has demonstrated that its lightweight 3,000-lb design can still take a real beating. Born and still at large in Monterey Bay, it's an ocean boat at heart. This was stressed to me by John Simpson, who completed the Singlehanded Transpacific Race in 2018 on his SC27 Crazy Rhythm. The race to the finish line pitted him against a Hylas 42, a boat that in all respects apart from speed is almost the SC27's opposite. Imagine the SC27's scrappy David, sailing toe-to-toe against the Hylas's Goliath, which boasts almost three times the displacement, three times the sail area, and certainly many more comforts than you could cram beneath the SC27's 4-odd feet of headroom. And with a well-maintained SC27 selling for around the $13,000 mark, there's something to be said for a capable bluewater boat that costs one tenth as much as its closest competitor in a race to Hawaii.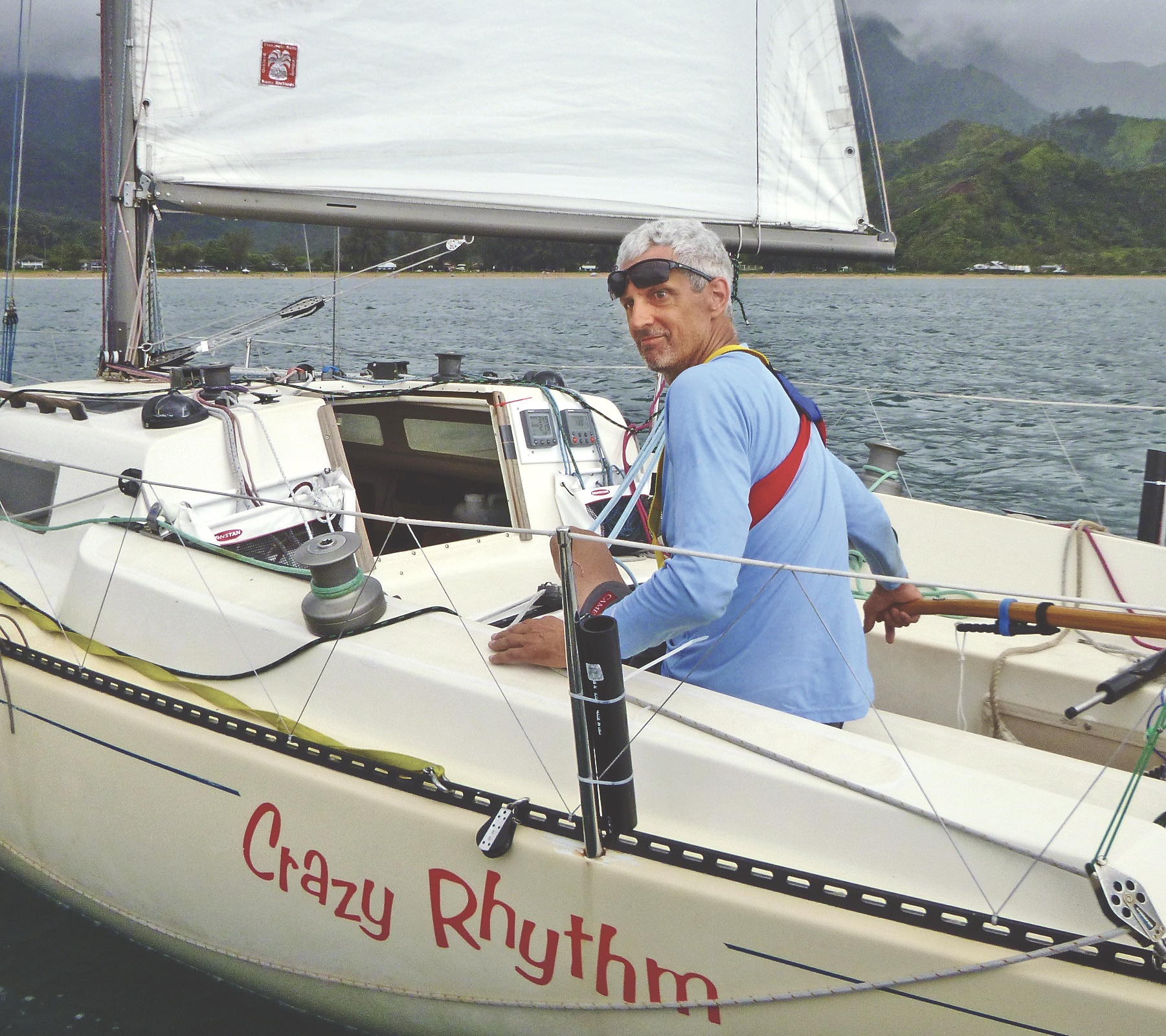 The accessibility of the Santa Cruz 27 has given it staying power, across both decades and generations. First, there's real bang for your buck. As Evan Diola, the defending SC27 national champion, said: "The Santa Cruz 27 has a great look to her. It holds crew comfortably and does great with its big sail area when PHRF racing. It's a bit harder to handle than a Moore 24, and you get a little more beat up, but that makes you strong!"
Bill Lee was 26 when he designed the SC27, and "Fast Is Fun" certainly describes the youthful exuberance of his designs.
Read the rest of Ros's story in Latitude 38's September edition. Plus, stay tuned to next's week's 'Lectronic Latitude for a full report (and photos) of the 2020 SC27 National Championship held in Santa Cruz last weekend.
Receive emails when 'Lectronic Latitude is updated.
SUBSCRIBE