Stars + Stripes Forever? It's Over, but not Officially
There are plenty of metaphors and clichés. "It's darkest before the dawn." "It ain't over until it's over." "I got this." Maybe Elton John's song Don't Let the Sun Go Down on Me says it best for the Stars + Stripes saga. The Long Beach Yacht Club-flagged team and syndicate have done everything in their power to stay in the 36th America's Cup, but whether they are ready to admit it or not, it's over.

Whether it's the discarded pieces or the shell of a boat outside the team's build shed in Holland, Michigan, or the America's Cup Arbitration Panel's death blow a month ago, it should never have come to this. What started out almost two years ago — and yes they were a bit late — with so much promise has come to an unfortunate, yet unfortunately predictable, end.
Stars + Stripes is led by Mike Buckley and Taylor Canfield. Canfield is on everyone's short list as one of the best match racers in the world.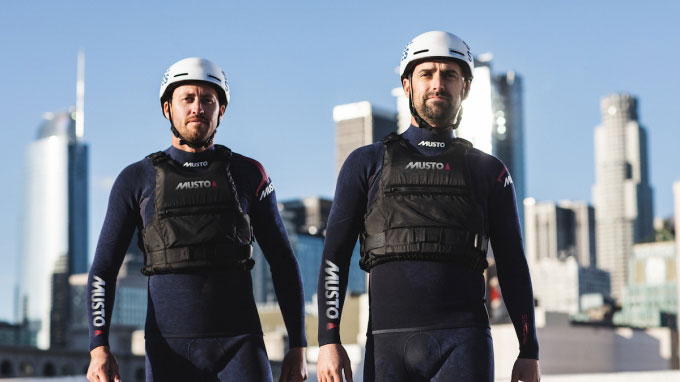 The team wrote in its filing that: "The Arbitration Panel's decision in this matter will have direct and immediate implications and could determine the Applicant's continued participation in the remaining events."
The actual case was a reach to begin with because one of the oldest precepts in the America's Cup and the Deed of Gift is that the "constructed in country" clause is basically nonnegotiable. Emirates Team New Zealand had hoped to get a much-needed cash infusion by allowing Stars + Stripes to compete in the Challenger Series for the Prada Cup with their first AC75, Te Aihe.
Obviously, the Kiwi boat was built in New Zealand and the Arbitration Panel gave the West Coasters thumbs down.
As have other media outlets and publications, we have reached out for comment from S+S, but for the most part, their silence is not golden. If they believe it's going to come down to a miracle, there aren't any. The only hope is a boat that is actually finished and on its way to Auckland soon, or that American Magic is willing to sell their first boat, Defiant, to the team.
That ain't going to happen. One, the boat isn't built, let alone on the water. Two, American Magic doesn't need the cash. Three, why would any of the challengers want the additional competition? They don't. This isn't the classic East Coast vs. West Coast America's Cup Defense or Challenge drama. It could have been, but we are way past that now by more than a year or two.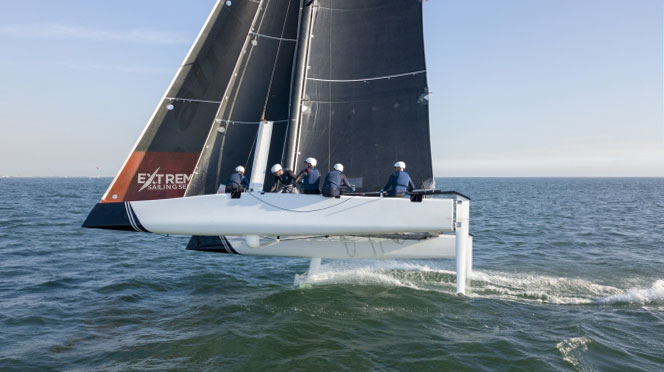 Some solid sponsors have come and gone. The team got a bit of a COVID-19 pass when the 2020 America's Cup World Series events in Cagliari and Portsmouth were canceled, and whether they have paid required fees to date or not, all that is conjecture because if they do not show up and sail in the ACWS event in Auckland on December 17-20 or the Christmas Regatta shortly thereafter, they are out.
We hope that they will publicly pull the plug before then and officially withdraw. Not just for their sake, but for the prestigious Long Beach Yacht Club, through which their challenge was entered and accepted by the Royal New Zealand Yacht Squadron. Also, for their historic connection with Dennis Conner's Stars & Stripes team, legendary in past America's Cup exploits.
It is time to say "Sayonara."
Receive emails when 'Lectronic Latitude is updated.
SUBSCRIBE