It's that time of the week again. Nothing beats Wednesday night beer can racing!
Back in the Before Times, the ancient historic winter months such as last January, many of us commuted to archaic offices and worked in beige cubicles with photos of our boats on the walls. We dreamed of summer cruises or Pacific Cups. Perhaps we pondered new antifouling paint for our spring haulout, or a new Magma barbecue. We looked forward to beer can racing. Ah yes, those evening commutes in the early twilight, long ago.
Well, summer's here! Some of us are working from home, and others of us have lots of free time for sailing. With everything that has gone down, there's still nothing better than an evening of summer beer can racing on San Francisco Bay.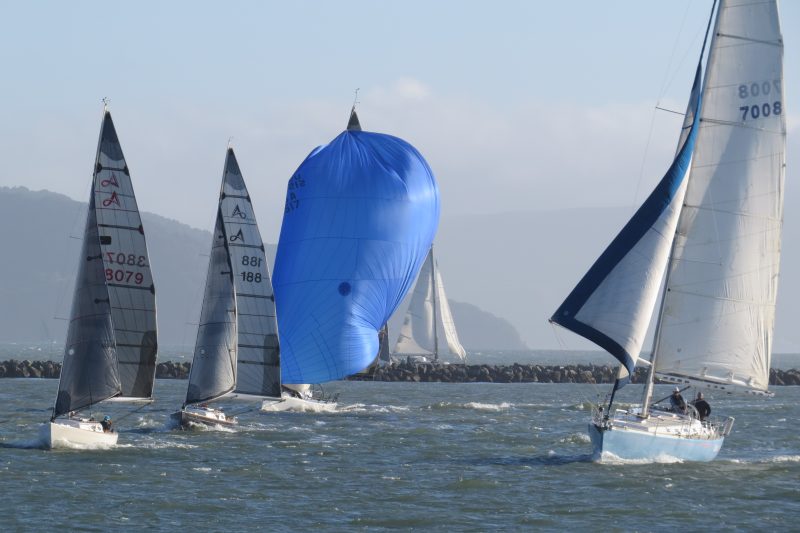 Wednesday's weather at Richmond Yacht Club (RYC) was just about perfect. There was wind, unlike the previous week, a drifter that resulted in zero boats finishing. There was a good turnout, notable for many women skippers on the starting line like Cindy Evans, new owner of the Express 34 Joy Ride, and Julia Paxton on the Express 27 Motorcycle Irene.
The starts are getting more competitive too, especially in the Alerion Express 28, a growing and active fleet. But the motto of Richmond Yacht Club is "This Club Was Built for Fun," and Eric Arens, the longtime master of ceremonies, keeps the level of intensity low. A fleet of five Lasers, both adults and juniors, showed up for some wave-crashing upwind sailing to the Bob Klein Memorial Buoy, followed by wave-riding downwind.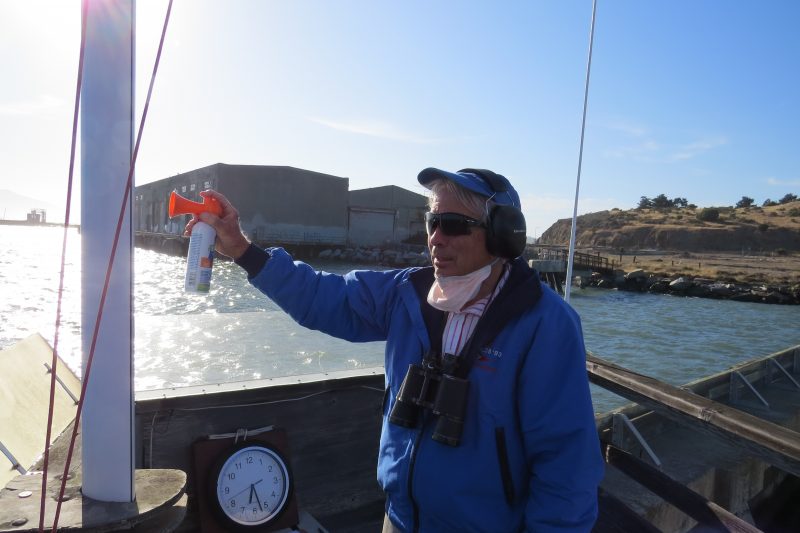 Meanwhile, our friend Chris Sullivan launched his drone from the public park at Ferry Point. He took some great shots of the Richmond Yacht Club harbor and the start of the race, which you can see here. We pick up the action below as the lead Alerion Express 28, sailed by Fred Paxton and Jennifer McKenna, is rounding the end of the breakwater. We're sailing our new-to-us Laser — it's our maiden voyage! Suddenly we hear the buzzing of a drone. Hi, Chris!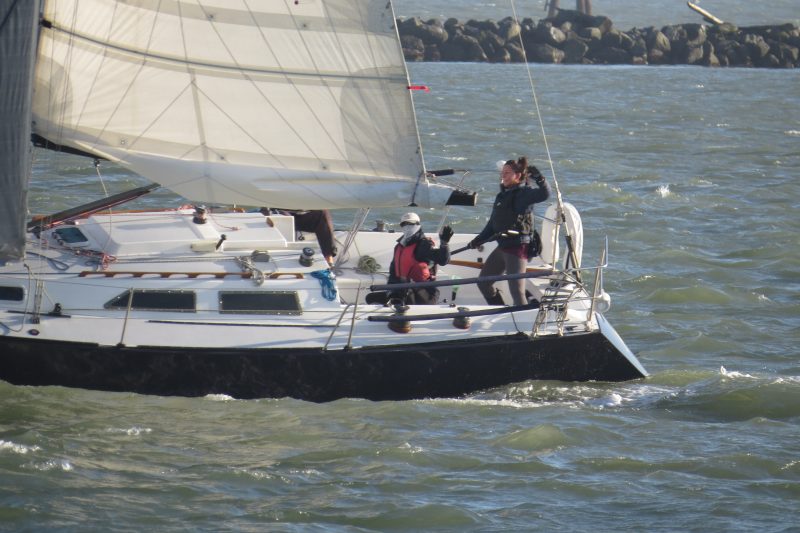 Chris's drone video, with its pelican's-eye view, transforms our upwind bash in the brown waters of Southampton Shoal into a slow-motion ballet. There were a lot of sailors wearing big grins on their faces as we passed Killer Green for the finish, but some smiles were hidden under our masks.
Now that you've read about how much fun it is, get yourself out there for some Wednesday night action with Beer Can Racing!
Receive emails when 'Lectronic Latitude is updated.
SUBSCRIBE