Reader Carl King, who owns the Beneteau 36 King Tide in Sausalito, sent us a note when he noticed a little Mediterranean 'runabout' had slipped into San Francisco Bay. At first, we thought it might be a new committee boat for the Sausalito Yacht Club, but it turns out the yacht is owned by Dallas Cowboys owner Jerry Jones, who, according to Forbes magazine, is worth around $6.8 billion.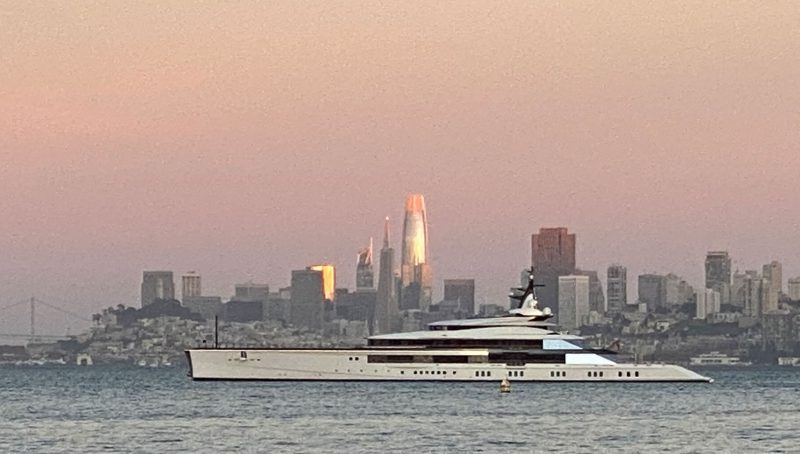 Jones spent about $250 million to purchase the massive 357-ft yacht in 2019. It comes complete with two helipads, a gym and the must-have spa including a sauna, steam room, massage room, plunge pool and rain shower. Oceanco built the boat in 2018 in the Netherlands.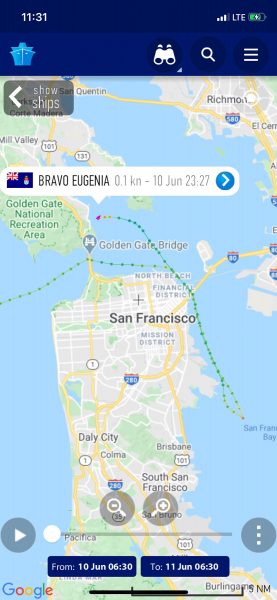 "To what do we owe the honor?" asked the San Francisco Chronicle. "Could be Jones is scouting Oakland on behalf of the NFL. He reportedly told an Oakland official not long ago that Jones and several other team owners see Oakland as a leading candidate for the next NFL expansion or relocation team." (We heard an unsubstantiated, and in all likelihood entirely fabricated, rumor that Jones was considering signing Colin Kaepernick. We'll just let that one hang out there.)
Jones's path to megayacht ownership started with success as a Texas oil wildcatter in the '70s. His biggest success came when he bought the Dallas Cowboys in 1989 for $150 million. They're now worth around $5.5 billion. He continues to do well with the oil business, Texas real estate and the Cowboys.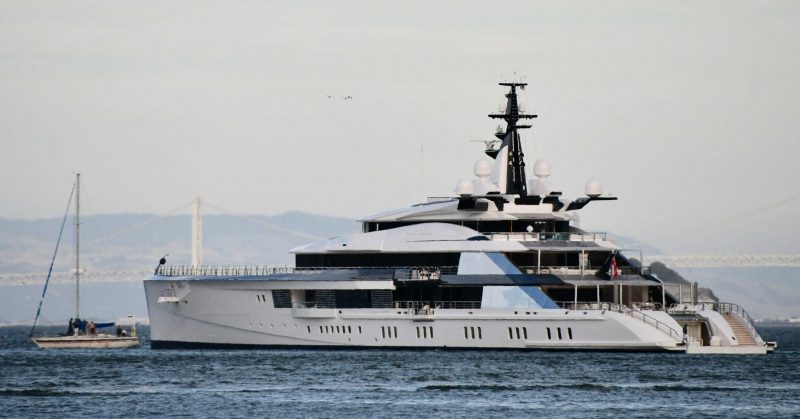 Boats like this are far more common in the Atlantic Basin, shuttling between the Med, the Caribbean and the Northeast. They don't often get through the canal and to the West Coast, but, when they do, they're often passing through the Bay Area this time of year on their way to the famous photo op in front of Glacier Bay in Alaska.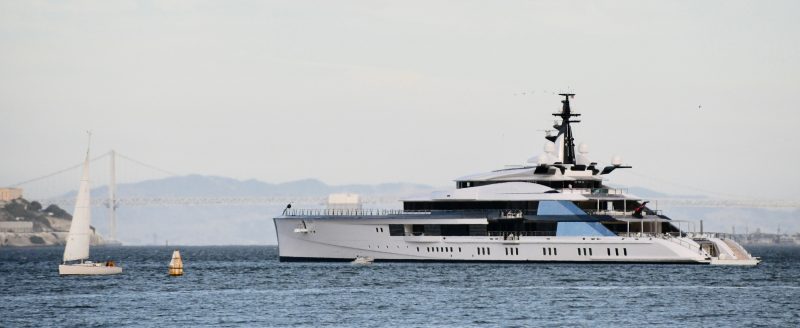 She did a little Bay cruising this weekend before returning to anchor off Sausalito. Is she still there? Anyone?
Receive emails when 'Lectronic Latitude is updated.
SUBSCRIBE