François Gabart and MACIF Part Ways
One of the most prolific sponsorships in all of sailing has come to an abrupt end. French insurance company MACIF has decided to withdraw from racing maxi-trimarans, while simultaneously cutting loose their legendary young skipper François Gabart. Since teaming up 10 years ago, Gabart and MACIF have gone on to celebrate several incredible results, which culminated in winning the Vendée Globe in 2013 and setting a record for the fastest solo circumnavigation in 2017. Nearly everything that Gabart and MACIF touched turned to gold — earning Gabart the nickname 'Golden Boy' — before the relationship came to a very sudden, and shocking, end last week.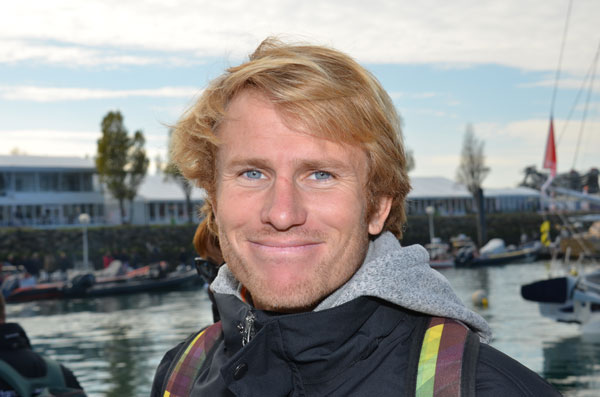 A decision that was made two weeks before it was announced, the move is reportedly not due to the pandemic or the resultant economic fallout, but instead merely the result of a change in upper-level management and a new strategic direction. Either way, the timing can't be ignored and is even more surprising as MACIF is currently smack-dab in the middle of constructing a brand-new fully foiling offshore maxi-trimaran while still actively campaigning their current boat. Had the costs simply gotten too far out of hand? Was COVID-19 really the culprit? Has there been a falling out among Gabart and his corporate handlers? We are not in a position to speculate, but the result is the same.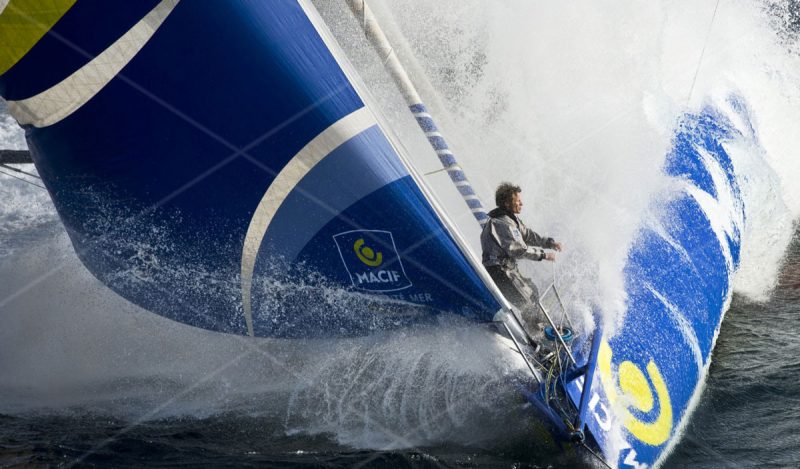 Ironically, the decision was announced last week on the same day that the central hull of the company's new maxi-tri was being delivered by truck from the Multiplast facility in Vannes to the MerConcept facility in Concarneau. Although MACIF has pulled the plug on the program, the rumors suggest that Gabart's company MerConcept had already been funded through to the end of the construction of the new boat and two months of sea trials to end in June 2021. Effectively, MACIF just declined to renew the contract with Gabart and MerConcept after its current expiry and to place both boats up for sale, the old one and the new one.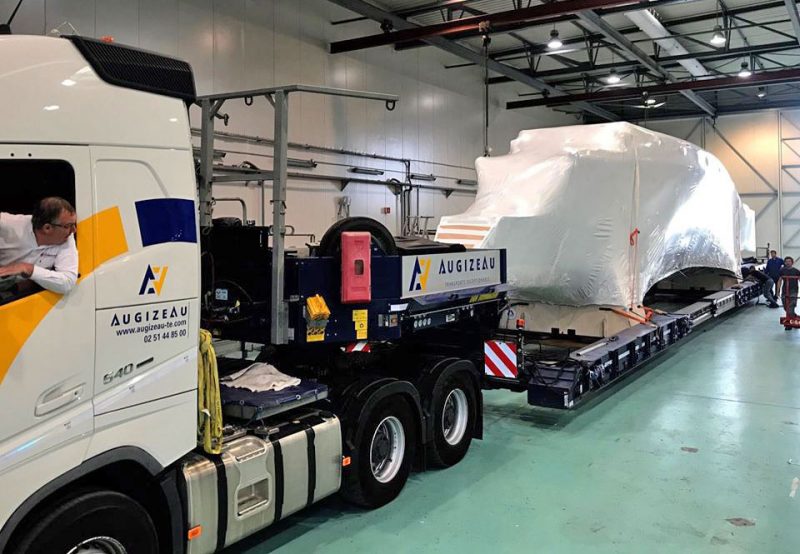 No price tag has been publicly placed on the 'new' boat. The 'old' boat has been reduced (it was already for sale to make way for the new boat) by more than half to a bargain-basement price of 5 million Euros. We say this not in jest; 5 million Euros for that boat is a bargain and should easily find a buyer, even in this economic climate.
The fastest solo boat to ever sail around the world, just 40 hours off the fully crewed record pace, the MACIF trimaran posted an incredible 851-mile day during Gabart's 2017 record-breaking circumnavigation. Having been converted to fully foiling since then, the boat has conceivably only gotten faster. Just five years old, in great shape and highly developed, MACIF will surely hold a lot of appeal for many top sailing teams looking to upgrade or to jump into the fray of the Ultim 32/23 class, which is currently treading on thin ice.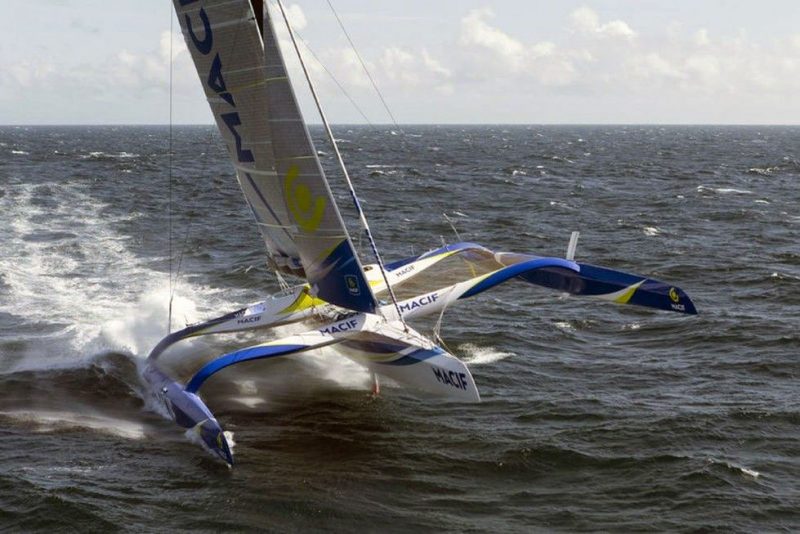 As for Gabart, he will continue his work with MerConcept to complete the construction and commissioning of the new boat, while simultaneously beginning the hunt for a new sponsor. Since training with Jimmy Spithill in 2018 and building a close friendship with the Australian skipper, rumors continue to swirl around Gabart and Spithill, surely fueled in part by Gabart's first Instagram post after the MACIF sponsorship announcement. He closed the post by stating, "It's far, far from over," and then tagged Jimmy and added a wink emoji. Are we reading too much into this? Time will tell.
As for MACIF, they will remain a major sponsor of offshore sailing with Charlie Dalin sailing the new-generation IMOCA 60 Apivia — named after MACIF subsidiary Apivia — in the upcoming Vendée Globe, while also campaigning two Beneteau Figaro 3s on the Figaro circuit in France. Apivia will maintain their management and technical coordination with Gabart's company MerConcept.
Receive emails when 'Lectronic Latitude is updated.
SUBSCRIBE