This is a question we've been getting from many sailors. The short answer is no. At least not yet. A recent update from the base commander at the Sausalito Coast Guard Station said they are requesting all 'non-essential' boating activities to be suspended. They have cut their staffing by 50% to avoid close contact among themselves, and are restricting interfacing with the public. The CG is available for outright emergency assistance, but, short of an outright ban, they request that all non-essential (this would include recreational) boating be curtailed.
They do not at this time have 'enforcement policies' in place, but if the public doesn't comply that may be the next step. The policies are changing dynamically, both locally and statewide. The last thing the Coast Guard or any local official on the water wants to do is spend their day issuing citations or arresting people for fishing or sailing, but that could become part of their job description.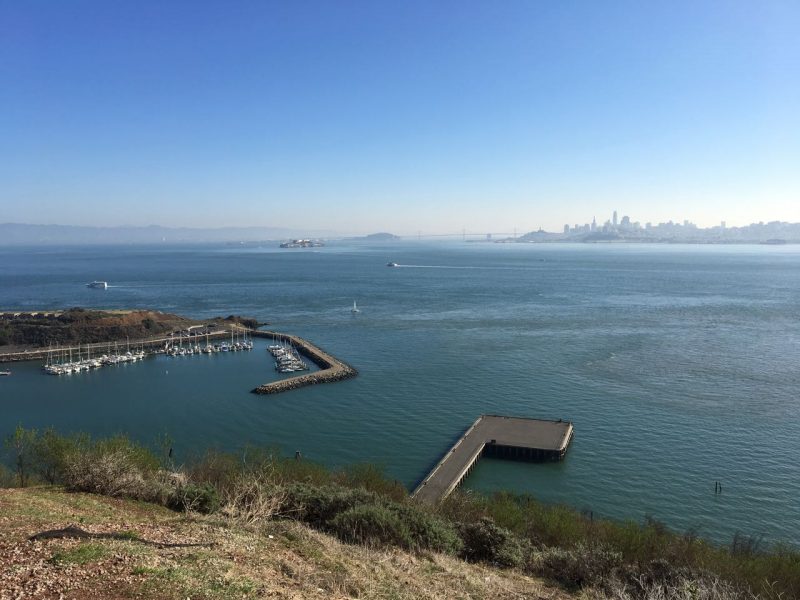 As it stands now, if one wishes to take their boat out, there currently is no law preventing it, other than the social distancing rules restricting more than one person other than members of the same household. Events such as regattas are banned. Any organized gathering, whether official or otherwise, would be ignoring this directive.
The Coast Guard twice approached a friend who was bringing his boat to a boatyard last Monday. They questioned him about where he was going and why. He was left with the impression that they were actively discouraging boating.
Unlike San Diego Bay, which is run by a single port authority, the Port of San Diego, multiple jurisdictions manage San Francisco Bay. This made it easier for San Diego Bay to simply close their bay and enforce their order. On San Francisco Bay, the restrictions vary by county. You could potentially sail from one jurisdiction to another and find yourself sailing into a different legal situation. Beyond the guidelines, many readers have commented on the 'optics' of sailing during the stay-at-home directive. Imagine yourself needing a Coast Guard rescue during the ban, and your story appears in SFGate under the headline, "Wealthy Yachtsmen Ignore Shelter in Place Guidelines and Require Federal Dollars to Be Spent Rescuing Them During Pandemic." Just doesn't look good.
As we wrote just over a week ago, medical experts, public officials and first responders are struggling to figure out how to best protect the public in the midst of rapidly changing conditions. They are asking us all to step back for a few weeks to give us our best shot at getting on top of this crisis. We also remind everyone that what we write today could change tomorrow. But, right now, it remains a personal choice. As hard as it is during the warming spring weather, it feels right for all of us to support those making the request and facing much more difficult decisions than whether or not to go sailing.
Receive emails when 'Lectronic Latitude is updated.
SUBSCRIBE