The West Coast
Organizers for the Pacific Cup from San Francisco to Oahu have canceled the 2020 race and scheduled the next one to start the week of July 4, 2022. "We're terribly disappointed to take this step to cancel the 2020 race, but the health and safety of our participants, partners and the many supporting volunteers must take priority," said Pacific Cup Commodore Michael Moradzadeh. The race finishes at Kaneohe Bay, with Kaneohe Yacht Club welcoming the sailors to Hawaii. The 2020 edition would have marked the race's 40th anniversary. It had been scheduled to start during the week of June 29.
The Singlehanded Farallones Race (May 16) and Singlehanded Transpacific Race (starting June 27) are still on for now. The Singlehanded Sailing Society board will meet on April 15 and discuss the status of those races.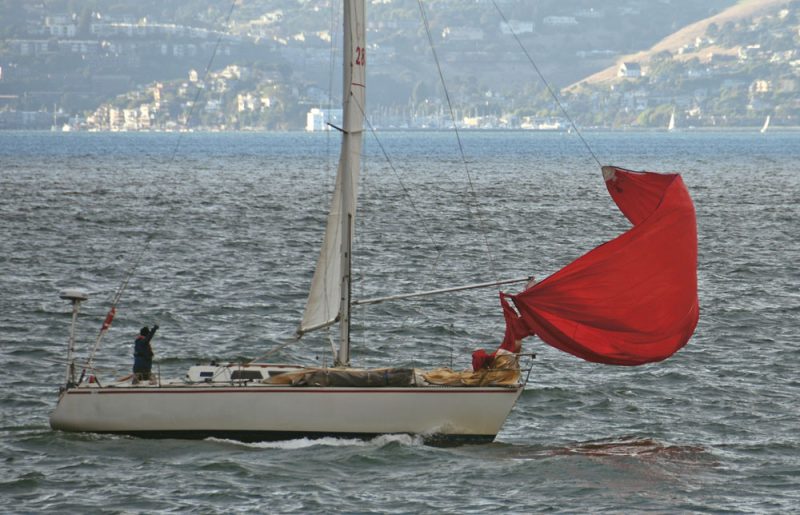 "It is with the deepest regret that we have decided that, for the first time since 1946, the Swiftsure International Yacht Race will not be run this year," reads the statement from Swiftsure 2020. "After careful consideration by members of the Swiftsure Committee and the Board of the Royal Victoria Yacht Club, it was determined that it was in everyone's best interest to cancel this year's event." Starting and finishing in Victoria Harbour, BC, the Swiftsure was to have departed on May 23, with multiple courses up to 138.2 miles long.
Europe
The International 5O5 Class has canceled their 2020 World Championship. "We are in challenging but temporary times," said class president Michel Quirk. "The World Championship event, which normally attracts, to the one start line, up to 180 of the world's best enthusiastic boats, was scheduled in beautiful Torekov, Sweden, in mid-August. World Championships need a long lead time to organise and to allow competitors to arrange travel from the 18 countries around the world where the boat is sailed."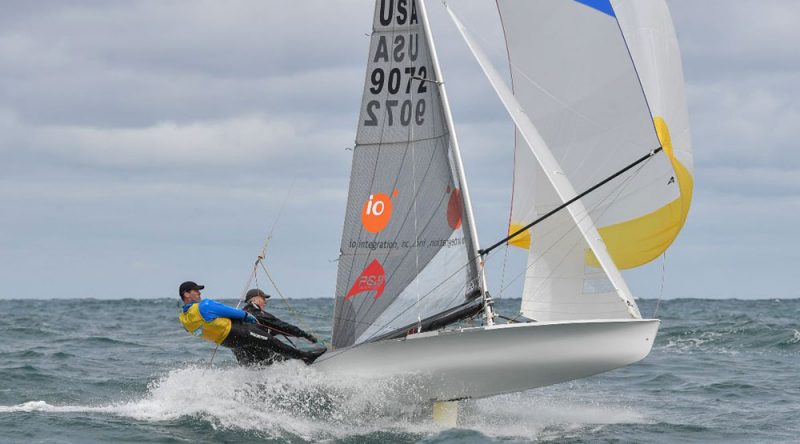 Bermuda will host the 2021 World Championship on October 26-November 6. So Americans Mike Martin and Adam Lowry reign for one more year as 5O5 world champions.
The International 29er Class Association and the Organizing Authorities for the 2020 Zhik 29er Worlds (August 13-24 in Portland, UK) and the 2020 Zhik 29er European Championship (July 24-August 1 in Copenhagen, Denmark) have canceled both events.
The Royal Western Yacht Club of England will run its major transatlantic races, the Original Single-handed Transatlantic Race (OSTAR) and the Two-handed Transatlantic Race (TWOSTAR), in May, 2021, instead of 2020.
Storm Trysail Club
The Storm Trysail Club, based in Larchmont, NY, has made an announcement about the 75th Block Island Race: "At this time we have decided to postpone the start from May 22 to Friday, June 19 — the originally scheduled start date for the Newport Bermuda Race," reads that club's statement. "We sympathize with the CCA and RBYC for what must have been a difficult — and we are sure, correct — decision to cancel their classic ocean race. Block Island Race presents fewer logistical challenges, and, if conditions permit, at least we can all do some offshore racing that weekend!
"We will, however, continue to monitor events and will make a final decision no later than May 15.   If at that time it appears to be unwise to start on June 19, we will postpone the 75th running of the race until 2021."
The club is sharing (for free), a Safety at Sea video series. New video premieres every Friday at 9 a.m. EDT. The first was Man Overboard Recovery. You can watch it on the club's Facebook page. Other videos to come:
Understanding Weather
Using Safety Equipment
Shipboard Firefighting Strategies
Emergency Steering
And more
More Videos to Enjoy
Check out this one of crew overboard practice on Comanche: www.youtube.com/watch?v=GtxtS0h9Qrc&feature=youtu.be.
Another gem we found on YouTube: Warren Miller's Hot Yachts Cold Water, released in 1983. It includes footage of 6-Meters match racing on San Francisco Bay, 470s racing, iceboating and more. It's a feature-length film, coming in at 86 minutes.
Receive emails when 'Lectronic Latitude is updated.
SUBSCRIBE