On Saturday, hundreds of people welcomed Jeanne Socrates and Nereida as she coasted across the finish line into Victoria, British Columbia, to become the oldest person to sail alone, nonstop and unassisted around the world.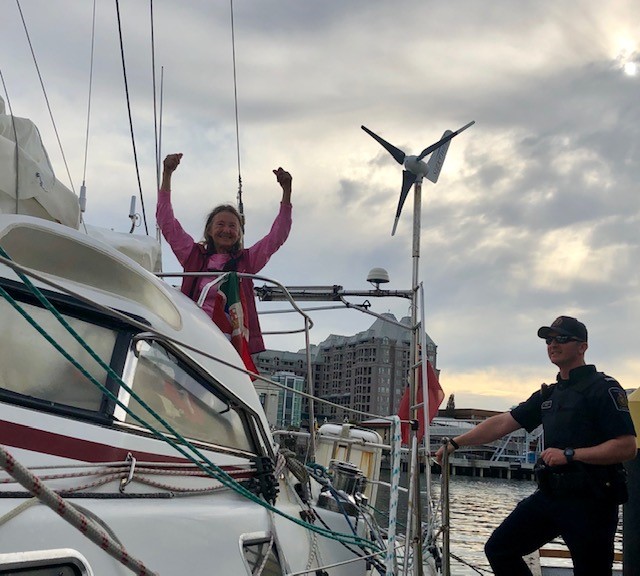 "This is one of the greatest voyages of all time," Steve Illman, a sailor and friend of Socrates, told the CBC.  "A 77-year-old woman has battled unbelievable hardships on this trip. She [was] not in the best physical shape when she left, but she managed; she survived this journey and repaired that boat against great odds and we are amazed by her resourcefulness."
Socrates was just 35 days shy of being at sea for an entire year. Prior to her weekend finish, she was essentially drifting off the US and Canadian coasts, staying clear of commercial vessels and cruise ships, and waiting for wind to carry her up the Strait of Juan de Fuca.
"ETA: Looking like early Saturday morning, since clearly won't make Victoria in daylight today, Socrates wrote on her blog on Friday. "Still nearly 60 [miles] to go, which would take 12 hours if we averaged 5 knots, and we haven't once made that speed yet today. (The weather gods seem to have decided to send their usual light winds into the Strait where we are now, to slow us down.)"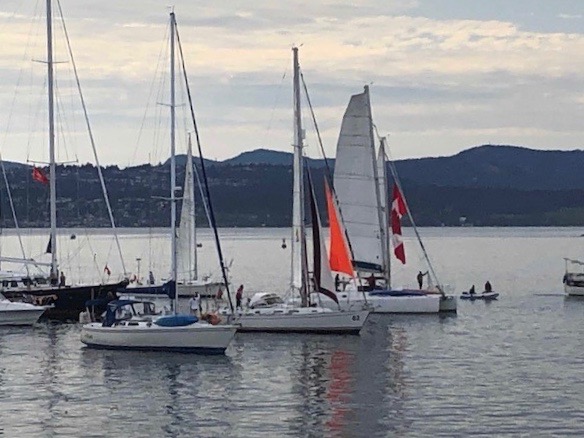 The damage suffered by Socrates' Naja 380 Nereida on their lap around the planet are too numerous to name. There were problems with the mainsail when Socrates entered the Southern Ocean, and she was still working on her main when she passed Tahiti back in July. Socrates also took a vicious knockdown off Tasmania in May, where she lost her solar panels and damaged her wind-charging unit.
This is not the first world record for the now 77-year-old Englishwoman. In 2013, she became the oldest woman to sail alone, unassisted and nonstop around the world, "a 259-day journey that also started and finished in Victoria," the CBC said. She was awarded with a Guinness World Record for that feat.
Socrates has had her eye on the oldest-person benchmark for more than a few years. She was preparing to depart in 2017 when she took a bad fall off a ladder while in a Victoria boatyard, and was forced to abandon that year's attempt. She was 75 at the time — Socrates turned 77 just a few weeks ago.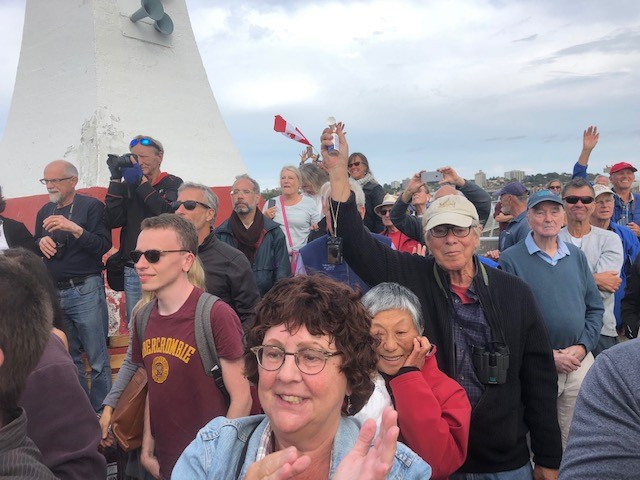 "The Royal Victoria Yacht Club congratulated Socrates on Saturday for completing her solo circumnavigation unassisted and setting the record for being the oldest person to do so," said The Guardian.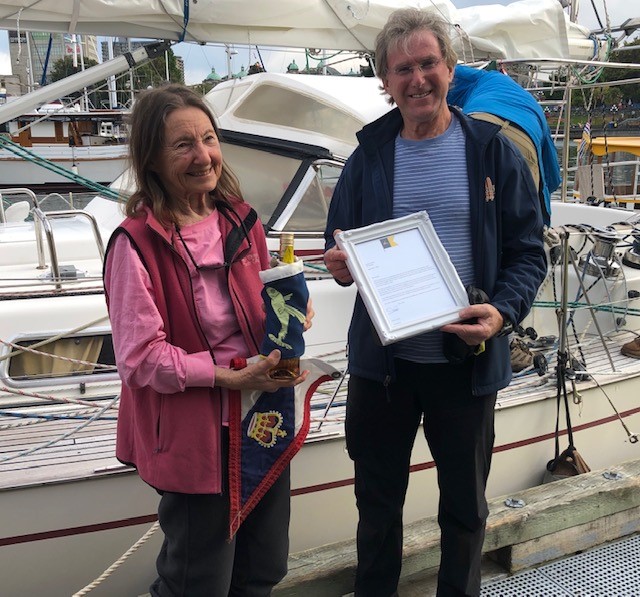 Socrates was supporting the UK's Royal National Lifeboat Institution throughout her trip, raising nearly $2,500, according to The Guardian.
To our knowledge, Socrates has yet to speak with the media following her arrival. We hope to chat with her in the next few weeks. Stay tuned.
Receive emails when 'Lectronic Latitude is updated.
SUBSCRIBE