Jeanne Socrates Nears the Equator and Homestretch
Jeanne Socrates has been at sea for 281 days. That's over nine months, which represents the beginning, middle and end of several sports seasons, and gestation of a human being. We think it's now safe to say that Socrates is approaching the homestretch. Superstitious as we are, we're not saying that she's "made it" or that it will be all smooth sailing from here.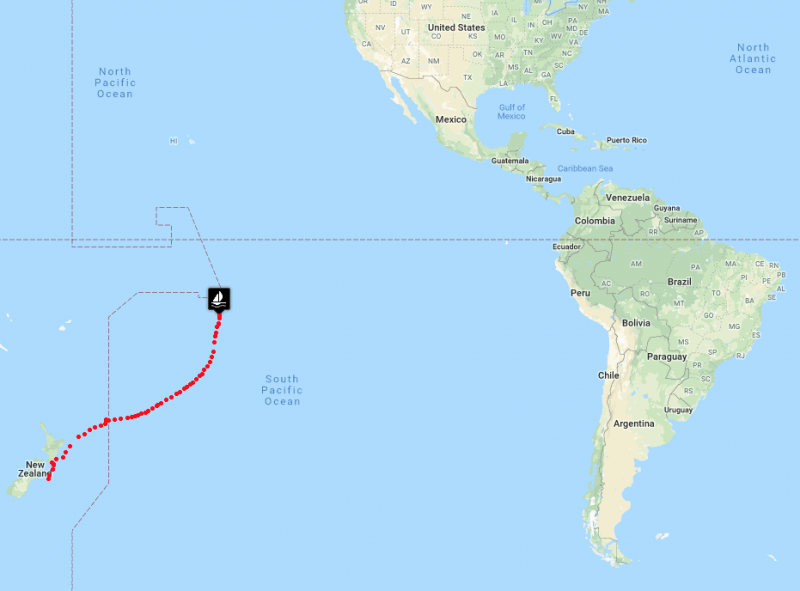 In fact, in her latest blog, Socrates described yet another repair to her mainsail. "Have been patching up the main in different places so far today — lots needing attention; tears and holes. Slow progress. Have taped up along the leech tear on both sides to hold the torn edges of sail cloth together — now need to sew the tabling into place over both sides and around the leech edge. Often quite rolly still so not a quick and easy job to carry out."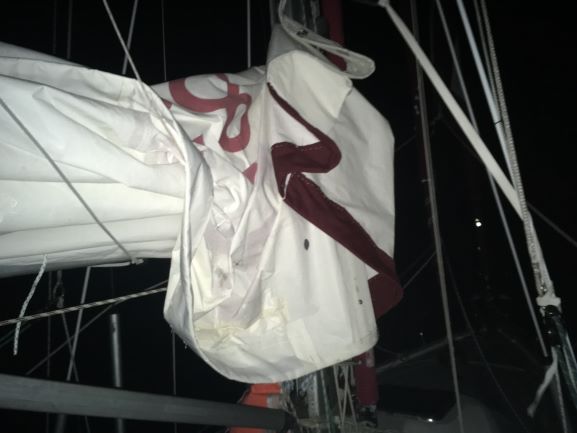 It's not all business for Socrates. While becalmed and sitting at the sewing machine, she observed, "So very peaceful out here, with no sound at all except occasionally from the sea."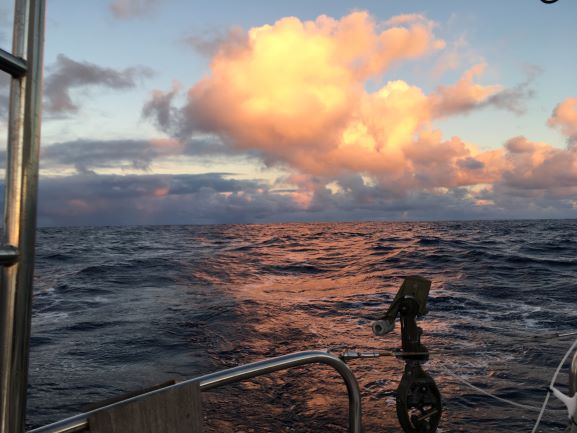 Now in the South Pacific, Socrates recently passed close to Tahiti and Moorea. She had hoped to use the lee of the islands to make her repairs, but was inundated with rain. "Just what I didn't want since I was just about to stick sail repair tape over leech tear in mainsail. Feeling pretty frustrated with today's events — was taken in direction of reef in virtually no wind and so have spent a lot of time trying to keep us away from it. We frequently ended up going around in a circle with such light wind and so I often had to jumo to the wheel, but all at very little speed since wind has been so very light. I steered to anywhere we could actually hold a course for a time, so long as it took us away from the reef direction."
Socrates got close enough to snap some photos.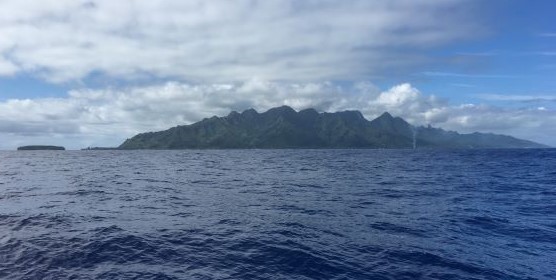 We'll check in with Socrates a few more times before she is well and truly in the homestretch into Canada.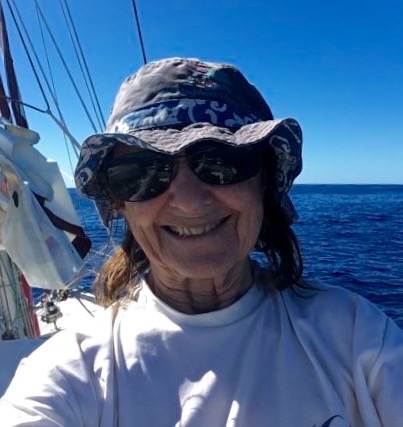 Receive emails when 'Lectronic Latitude is updated.
SUBSCRIBE