The Pandemic's Silver Lining for Sailing
An interesting aspect of the unfolding pandemic is the increase in boat sales. Yes, you heard that right. Actually, like the pandemic, the data's evolving, but our calls to brokers and dealers indicate that there is some surprisingly good activity on the waterfront.
One example is a call we received from Don Durant of Cruising Specialists. Don called to let us know he'd just sold a new Jeanneau 440 to Latitude 38 readers who were having lunch over by South Beach Harbor. They spotted the Jeanneau 440 in Don's ad while reading a past issue and called to see if they could have a look. Don had one available in the Club Nautique charter program and told them to come on over.
Turns out the husband had previously sailed while a student at the US Naval Academy in Annapolis and then moved to the Bay Area. He owned an Islander 36 on the Bay for a few years before going boatless for about 12 years while starting a family. Now his daughters are in hitting double digits, and, without summer camp, sports and other group activities on the agenda, they decided it was a great summer for family sailing. So they bought a new Jeanneau 440! We tell you this story both because we're happy to hear about families getting back into sailing, and because we appreciate Don's calling to tell us about a boat he sold from his ad in Latitude 38.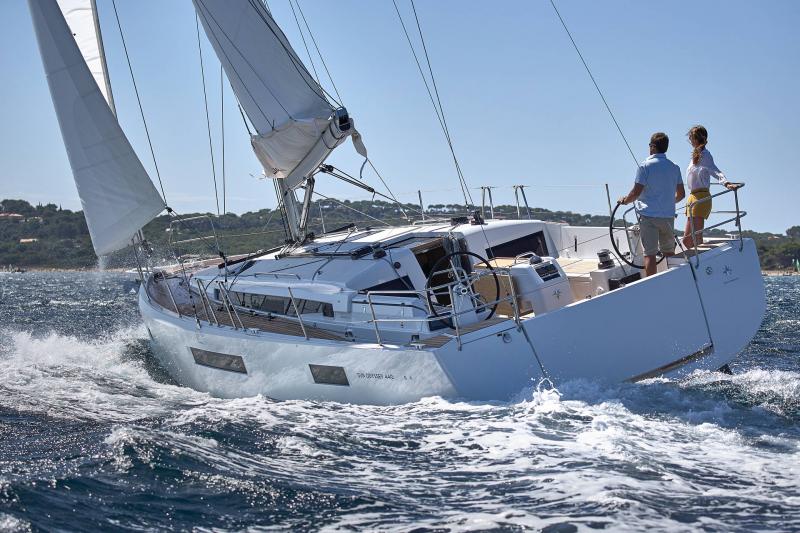 This isn't the only story. We've been hearing from many of our customers and witnessed it in our own classifieds. While the pandemic has created extreme hardship for many, it's also caused many to rethink their life priorities and shift how they spend their time. Some of the shift is by choice and some dictated by circumstances. Instead of standing on the sidelines watching their kids play softball and soccer or sending them off to camp, many parents are realizing time together on a boat is time well spent. Our recent story with the Moore family on their Catalina 270 shows you why. It may also help explain why sign-ups for this year's Delta Doo Dah are already up almost 50% over last year.
Wayne Goldman's been very busy after his virtual boat show at Atomic Tuna Yachts. John Schulthess, owner of the Hobie dealer Wind Toys in Santa Rosa, has been very busy with kayaks. Hobie was shut down for two months, so, while they're now working and catching up, new stock is hard to come by. Pete McCormick from Jeff Brown Yachts and Jim Tull of Passage Nautical also say they've been very busy.
When looking at the distressing 15-20% unemployment rate you can forget that means 80-85% employment. Economic recovery comes from economic activity, and we're happy to see it anywhere, but especially if it involves sailing. Tourism, travel, ball games, camps and concerts may all be constrained for quite a while. With San Francisco Bay and the California coast at our doorstep, the best way to survive the tumult is to find a way to sail.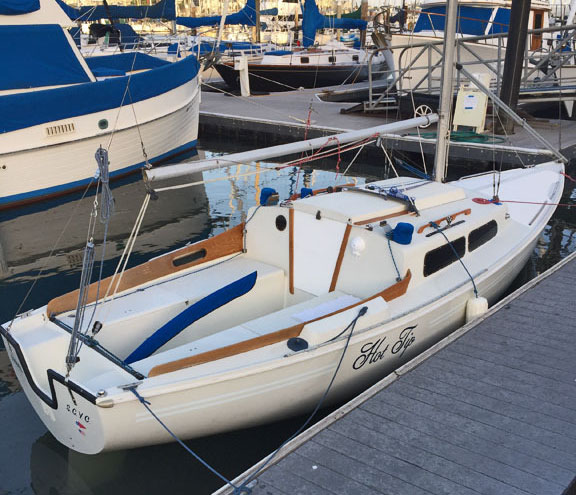 If you're not ready to own a boat, Bay Area sailing schools and clubs have them available to charter. It's an incredibly challenging time and we're all looking for some way to escape even for a short while. Rather than driving away from the Bay to escape we think you should drive toward it to sail on it.
And, if you find your boat in the pages of Latitude 38, please let our advertisers know. We both appreciate it!
Receive emails when 'Lectronic Latitude is updated.
SUBSCRIBE