One of the more unusual casualties of Tuesday's bomb cyclone was the sinking of the renowned Sausalito houseboat known as the Taj Mahal. There aren't many sailors on San Francisco Bay who haven't sailed by this well-recognized waterfront landmark that has resided just inside the Sausalito Yacht Harbor breakwater for over four decades. As Heather Richard's video showed in our Wednesday story, Sausalito was one of many areas to get pummeled by wind and waves. Apparently, the Taj Mahal flooded and began going down. It's now being raised, though with unknown long-term consequences.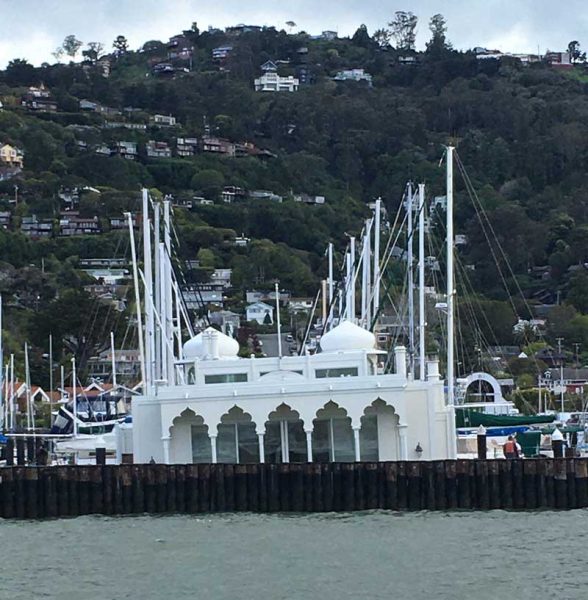 The building has been a private residence since real-estate developer and vineyard owner Bill Harlan built it after a trip to India in the '70s. It is reported to be beautifully appointed with marble floors, a wine cellar, a top-level solarium, sauna and more. It has always been a treat to sail by this palace on the water. Harlan sold the Taj Mahal many years ago.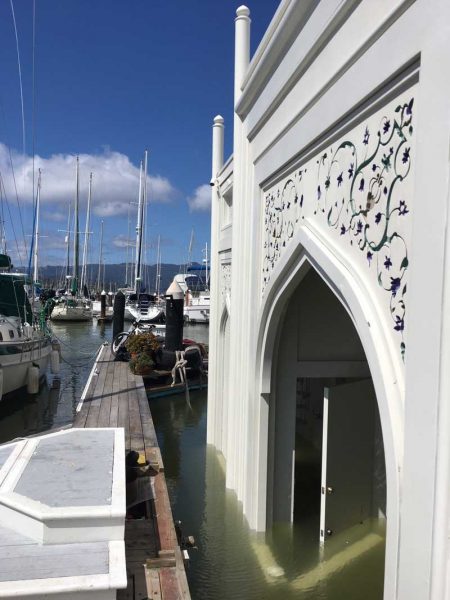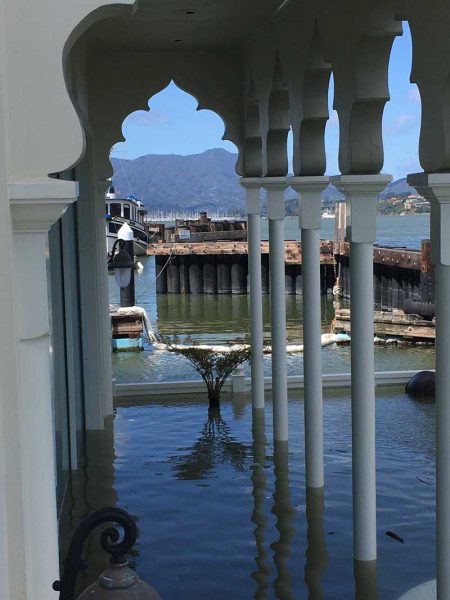 The Taj Mahal is one of the most famous houseboats in Sausalito, amongst the unique Sausalito houseboat community. We hope she can be returned to her former glory and continue to be a "landmark" for all to see while sailing along the Sausalito waterfront.
Shortly after we wrote the words above we received the photo below from Sandra Bushmaker in Sausalito. Sandra wrote, "My boat is on A dock at Sausalito Yacht Harbor. I took this photo yesterday of the sunk Taj Mahal. I heard today that she will be scrapped as they cannot refloat her. Very sad loss of a Sausalito Waterfront icon and neighbor."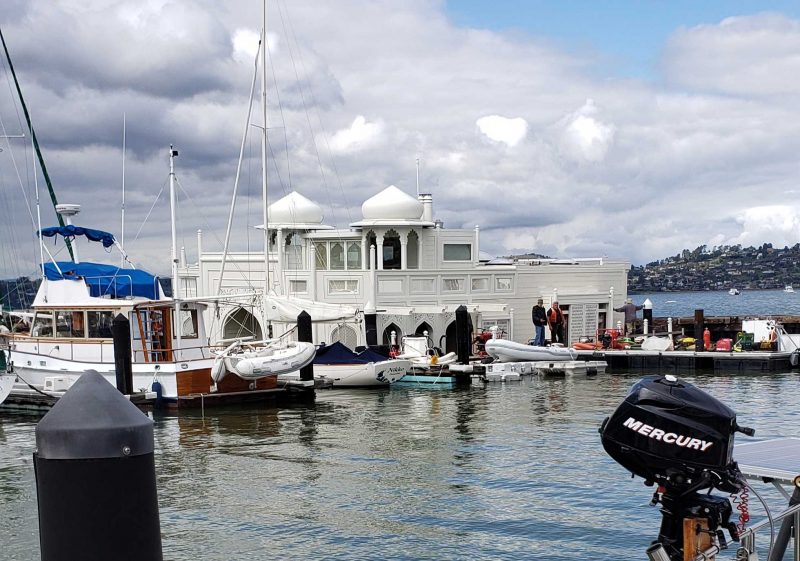 Sandra went on to say, "The sinking is very sad. It's like having a favorite part of my neighborhood removed abruptly. I have had a boat on A dock for decades. The picture I sent (above) was from my boat. Here is another taken seven years ago when I brought my boat up from Los Angeles passing the Taj heading for my slip. That is I standing in yellow top.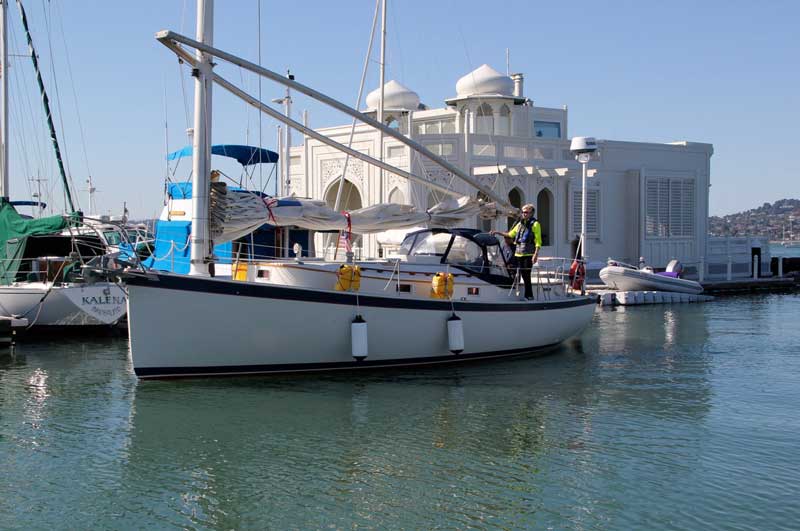 "I have a Nonsuch 30 Ultra, Wishbone, my fourth Nonsuch. I had a photo in Latitude 38 25 years ago on my Nonsuch 22 when I was mayor of Sausalito.'
We can't agree more. Sailing through Sausalito won't be the same without the Taj Mahal.
Receive emails when 'Lectronic Latitude is updated.
SUBSCRIBE