'Intro To Yacht Racing' Seminar Helps Grow Marina del Rey Talent Pool
Del Rey Yacht Club and South Bay Yacht Racing Club got back into their pre-COVID swing to present the annual "Intro to Yacht Racing" seminar at Del Rey YC on March 18. Forty participants, most of whom had never raced before, attended a full day of on-the-water demonstrations and practice, followed by a race exhibition. DRYC club member Brendan Huffman sent us the following report of their successful day.
"Prior to COVID, this event had introduced hundreds of beginners to the local racing scene and trained them just in time for the local beer can races and weekend regattas.
"Without health restrictions and concerns, we were back at it with 10 boat owners who generously dedicated their time to teaching participants how their boats worked and what to expect on the race course. These boats ranged in size from a J/22 to a Farr 44 and included cruisers such as two Catalina 42s and higher-performance boats like a One Design 35."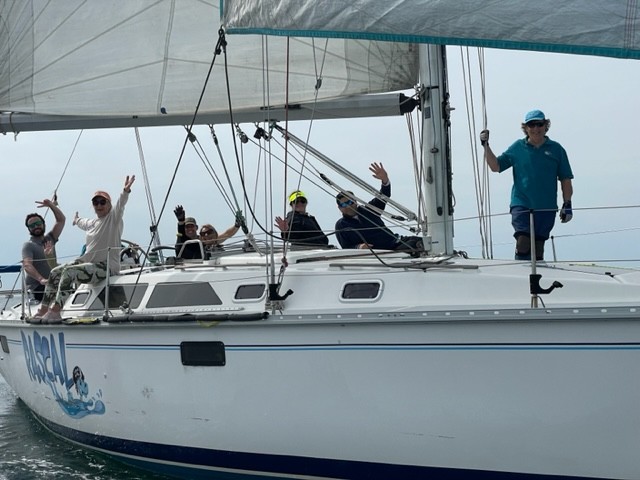 "Luckily for us, this sunny event occurred between storms and gale warnings with snowy mountains in the distance."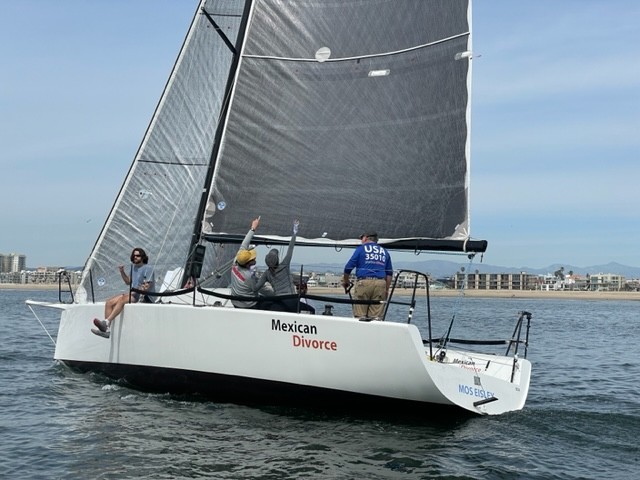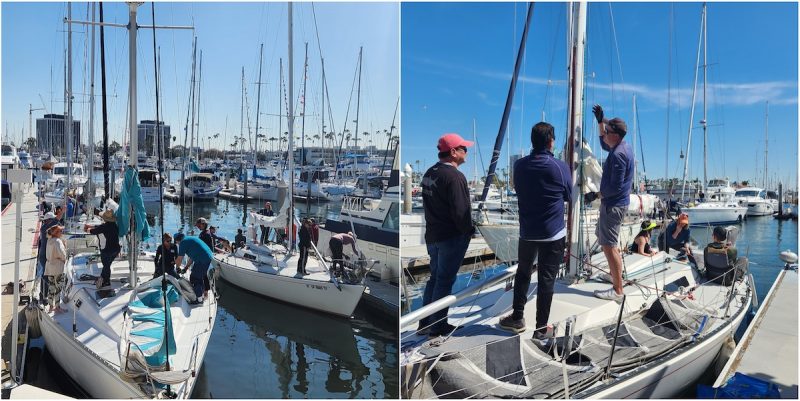 "Following the friendly competition, participants gathered back at the club for the usual post-race social event and exchange of stories while learning from the more experienced racers. Many secured invitations to race this spring, and event organizers are staying in touch with all participants with information about upcoming seminars, regattas, and crewing opportunities."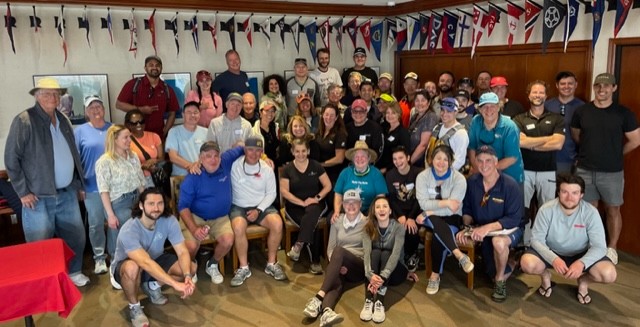 "For those interested in racing in Santa Monica Bay, a good way to get connected is via our Facebook group, DRYC Racing Group."
Brendan Huffman was a guest on Latitude 38's sailing podcast Good Jibes in September 2021. Tune in here to hear Brendan chat about how he prepared for the Singlehanded Transpacific Yacht Race from San Francisco to Hawaii, including how to prepare and take safety precautions for a giant race, what to do if you wipe out or get thrown overboard, how to eat and sleep during the race, debunking sailing superstitions, and the emotions that come with casting off for a long journey and then finishing to friends and family in beautiful Hawaii.
Receive emails when 'Lectronic Latitude is updated.
SUBSCRIBE