Local Legend Hank Easom Leaves His Mark on the Bay
On a rainy Saturday in mid-January, a crowd of well-wishers gathered at Easom Rigging in Richmond for the unveiling of the newest piece of hardware on San Francisco Bay: the Hank Easom racing mark, which pays tribute to one of San Francisco Bay racing's greatest treasures, friends and competitors. The clouds parted and the skies dried just as Hank arrived for the joyous reveal party. The buoy was installed in its permanent mooring site off the Marin headlands — otherwise known as Yellow Bluff — on Tuesday, February 7.
On February 14, Hank Easom passed away. He was 88.
A lifelong resident of the Tiburon Peninsula, Hank began sailing a Moon boat with his older brother, Bruce, at age 8, but didn't win his first race against the adults until age 11. At 13, Hank landed a job working at Clipper boatyard in Sausalito on the condition that he buy a kit and build a 20-ft Clipper dinghy. Upon completion of the boat, Hank sailed his Clipper from Tiburon to work at the boatyard in Sausalito every day. Hank got a taste of his first big win as a 15-year-old crewing on a Mercury. He and his skipper won the 1950 Mercury National Championships representing Sausalito Yacht Club.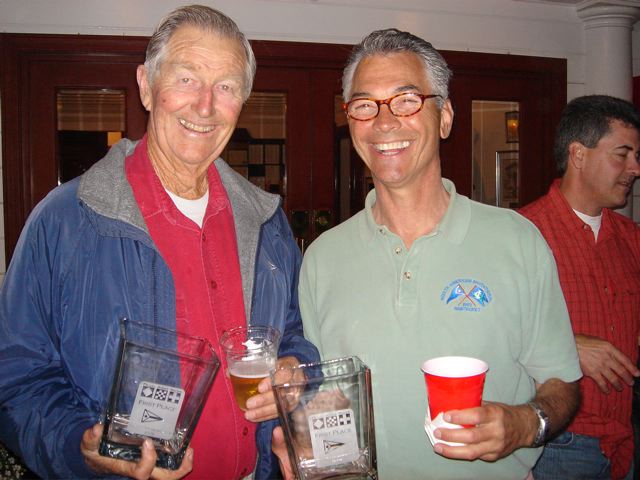 Hank mustered out of the Coast Guard on March 11, 1955, and on March 12, established Easom Boatworks on the historical Marinship waterfront in Sausalito. He continued to race at every opportunity, often recruiting his workers as crew — while Easom Boatworks quickly built a reputation for quality.
Hank had a long, winning legacy on San Francisco Bay, with headlines announcing his winning ways. "Hank Easom Sails to Win In Mallory Cup Series Test," read a 1983 San Francisco Chronicle headline. "Easom Adds Lipton Cup," read another.
We cannot help but remember Hank Easom as the owner, steward, and masterful tactician of Yucca, his classic 8-meter yacht. Built in 1937 and raced competitively under his ownership for 53 years — from 1964 until 2017 — this beautifully maintained wooden sailboat still graces San Francisco Bay. Not surprisingly, Hank's 36-ft Sabre Spirit Serenade still found its way to the podium.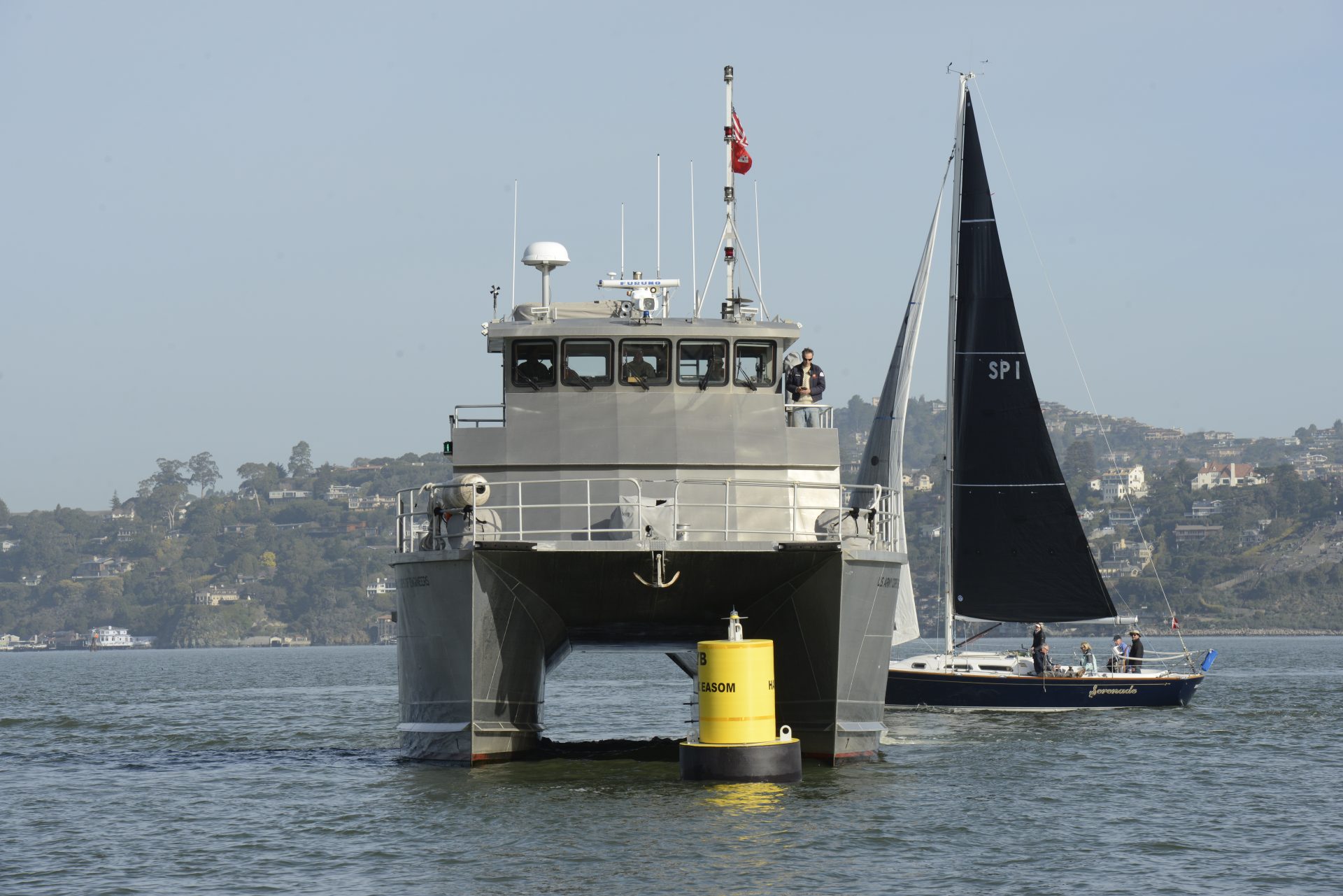 Crewing for Hank was a rewarding experience for Bay Area racers looking for on-board camaraderie and the opportunity to hone skills in sail trim and tactics. Hank had decades of experience in navigating the nuances of the Bay's tricky wind and currents. Many of Hank's male and female crew have gone on to success racing their own boats.
Selected as Yachtsman of the Year by the St. Francis Yacht Club in 1971, and the San Francisco Yacht Club in 1990 and 2014, Hank Easom is the embodiment of gracious Corinthian spirit, which shapes and guides our lives on and off the water. Three weeks after the January 14 reveal party, Hank won his last race in the Golden Gate Midwinters aboard Serenade by beating his closest competition … by 20 minutes — a remarkable achievement. Serenade also came in first in his class and first overall.
Continue reading in the March issue or at Latitude38.com.
Receive emails when 'Lectronic Latitude is updated.
SUBSCRIBE