After breaking free from a mooring and drifting onto the rocks in a marine reserve in Maui more than two weeks ago, a nearly 100-ft motor yacht was finally extracted from shore by a salvage team, but sank a short time later in open water.
Prior to the sinking of the Nakoa, a 94-ft, 120-ton 2004 Sunseeker 94, Hawaii's Department of Land and Natural Resources said in a statement that the salvage operation in Honolua Bay "would end in one of two ways: either with the yacht towed all the way to Honolulu, around 90 nautical miles away, or she would have to be scuttled en route due to numerous holes along her hull," Boat International reported.
Clearly, it was the latter.
The Boating and Ocean Recreation division of the DLNR reported that Nakoa was scuttled in 800 feet of water. "It had taken on water, was listing starboard and riding bow high after being pulled free by a tractor tug early this afternoon," the DLNR stated in a press release.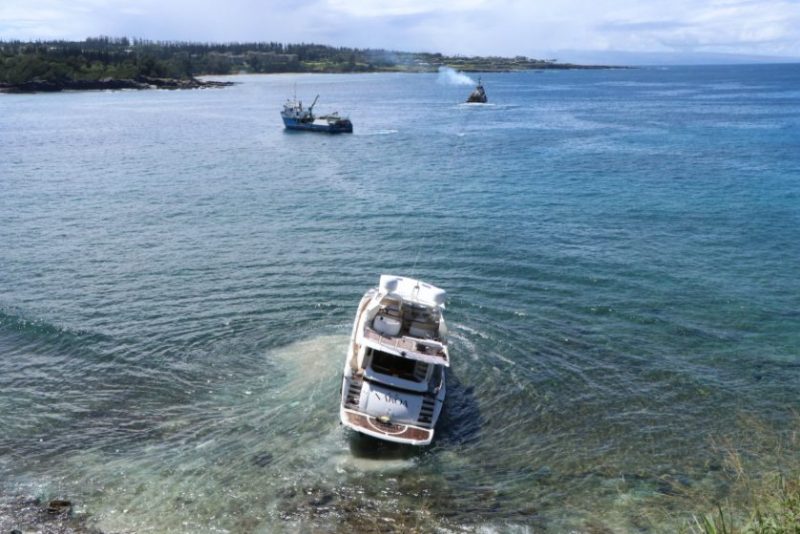 After Nakoa went aground in early February about 700 feet outside the Honolua-Mokulēʻia Bay Marine Life Conservation District, around 470 gallons of petroleum products and 14 marine batteries were recovered from the yacht, "with helicopters transporting 55-gallon drums of fuel from the boat to a staging area where it could be disposed of," according to Boat International.
But there was clearly spillage in the wake of Nakoa's grounding, as seen in photos. The DLNR found damage to around 30 coral heads and live rock. The Nakoa was one of two luxury yachts owned by Noelani Yacht Charters, according to Hawaii Public Radio. The DNLR said that the owner could face "hefty penalties because coral in this area is protected by State Law."
Clearly, there is some work to be done by lawyers and bureaucrats.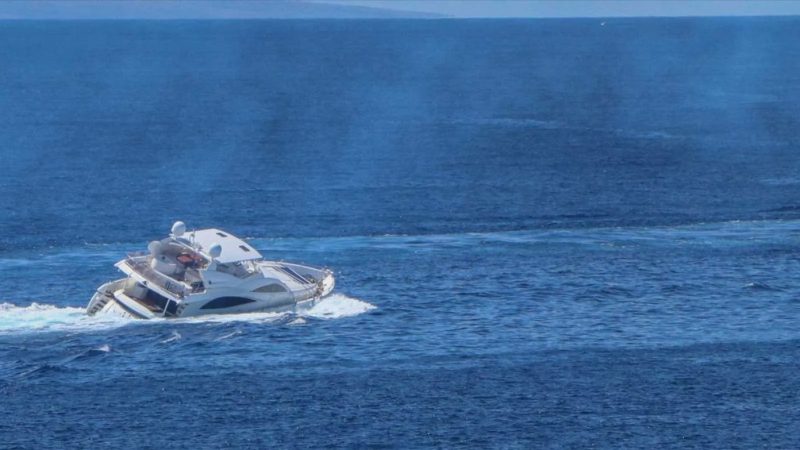 The Nakoa's grounding raised the ire and righteous indignation of people in the boating world. Check out Letters in the April issue of Latitude 38 to hear from Latitude Nation, including one marine salvager in Hawaii who described the perils of the industry.
"A tremendous amount of respect is owed to all those that chose to stick their neck out rendering assistance to the Nakoa yacht. I have seen how all too often marine salvage ends up being a thankless job in which one has to drop everything else at a moment's notice while taking on massive liabilities doing work that is physically, mentally, and emotionally exhausting," said David Demarest, the manager of Giraffe Maui Marine Salvage & Supply, LLC.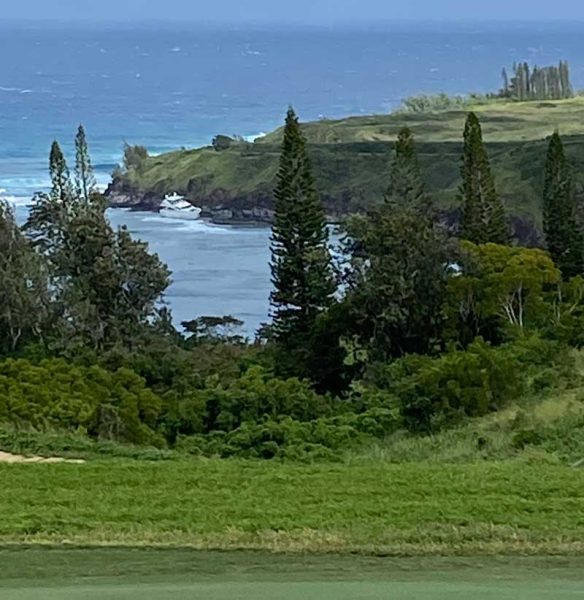 "There are ways to skillfully minimize the high risk of personal injury, death, or substantial environmental harm while conducting a marine salvage operation, but as things currently are, all the substantial time and money, along with wear and tear on gear, oftentimes end up being put out in good faith only to have an owner and/or their insurance company refusing to appreciate, let alone pay for, services rendered in a timely manner."
Receive emails when 'Lectronic Latitude is updated.
SUBSCRIBE