What happens when two Bay Area sailors, who split their time between their home in Petaluma and their boat in Mexico, lose their dinghy and have to leave the boat before it is found? The story below caused us to wonder how many of us have woken up and realized, "We lost the dinghy!"?
Late last night, after rowing our 10-foot inflatable dinghy 200 yards through the surf and boisterous bay of Yelapa, Mexico, we finally arrived at Tally Ho, our moored Nauticat 43 sailboat. It was all I could do to stumble aboard with the rest of the inebriated crew, tie the dinghy to the rail, and say nite-nite. The following day — no dinghy.
"Someone stole the dinghy!" Chava quipped.
"Probably not," I groaned, my head squeezed in a Raicilla hangover-induced vise.
"I'm sure it was the poor excuse of a knot I tied last night," I added. We scoured the beautiful Yelapa, Mexico, bay, with binoculars yielding zero results.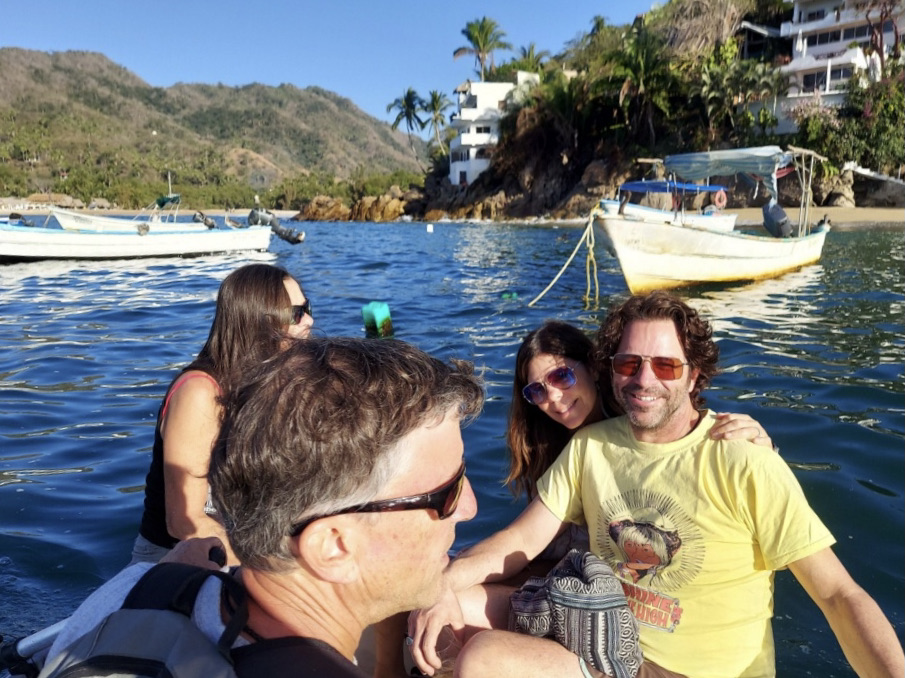 The raucous crew of Tally Ho consists of Rich and Laura Brazil, Sal "Chava" Taormina, John "Jack Crevalle" McDill, and Christina "Kristy" McDill. Our eight-day sailing adventure from Puerto Vallarta, Mexico, would culminate in Barra de Navidad, 200 miles south.
We spread the word to everyone we encountered for the duration of the trip — Puerto Vallarta, Yelapa, Chamela, Tenacatita, and Barra de Navidad. We became "that boat" that lost its dinghy.
After arriving in Barra many days later, our good friends John Schulthess and Monique Boucher of the Lagoon 44 Baja Fog made it their mission to help us recover our runaway dinghy. They notified Dino, the Barra de Navidad harbormaster, and Isabel, his assistant. We, in the meantime, flew back to Petaluma, California, with our tails between our legs.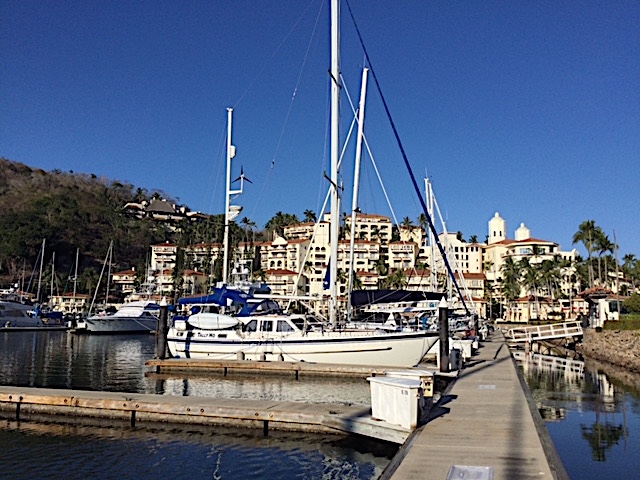 John, from Baja Fog, called me the following week with the great news of a dinghy recovery in the Sea of Cortez and excitedly asked me to help identify it. No luck, as it was a different make and model. Two weeks later, a fellow sailor/cruiser named Greg, whom we'd met in Tenacatita, called to say a missing dinghy had arrived in Las Hadas Marina, near Manzanillo, Mexico, courtesy of a local sport fisherman. Greg kindly gave me the contact email for Marco, the Las Hadas harbormaster. Could this be it? Las Hadas Resort? The site of our honeymoon and several other anniversaries?
I thanked Greg profusely, promised to buy him many beers, and emailed Marco, the Las Hadas harbormaster, and Dino, harbormaster from Barra. Several back-and-forth emails produced the appropriate proof that, indeed, it was our three-weeks-out-at-sea dinghy!
Marco then asked us to pick it up. Hmmm, small problem: We weren't due to fly to Manzanillo for another month. Enter Pancho, our amazing friend from Barra who tends to Tally Ho and many other boats in the Barra Marina. Pancho offered to rent a truck, drive one hour to Las Hadas, load the dinghy, and return it to Barra.I granted permission to Dino and Isabel from Barra de Navidad and Marco from Las Hadas, giving Pancho authority to retrieve the wayward craft. Pancho arranged his arrival to coincide with the fisherman being on hand to receive a tip for his help. Are you following me so far?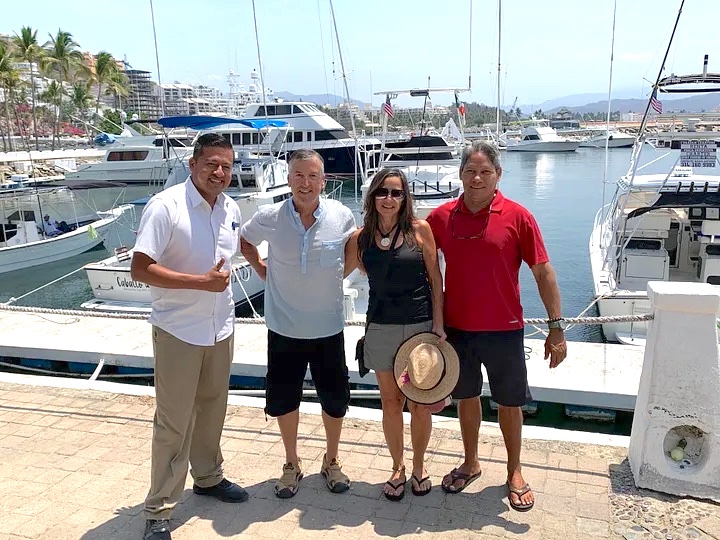 Pancho arrived in Las Hadas and learned from Patricio, the fisherman, that our dinghy was approximately 23 miles offshore when found. Patricio reported trepidation in approaching the floating object for fear of what he might find inside. Luckily only two items were aboard: one broken oar, courtesy of Chava's enthusiastic rowing in Yelapa, and another, fully intact oar. Pancho drove back to Barra, washed the soon-to-be-punished-for-running-away dinghy, and reinstalled it on Tally Ho's dinghy davits. He even sent me a video of the naughty dinghy's raising.
We are grateful for and humbled by the combined efforts of these fantastic people. We are constantly impressed with the kindness shared by the cruising community. Friends helping friends. Our heartfelt thanks go out to all involved.
Thank you, Monique and John. Thank you, Greg. Thank you, harbormaster Mario. Thank you, harbormaster Dino and Isabel. Thank you, fisherman Patricio. And a very special thank you to Pancho. You are the man!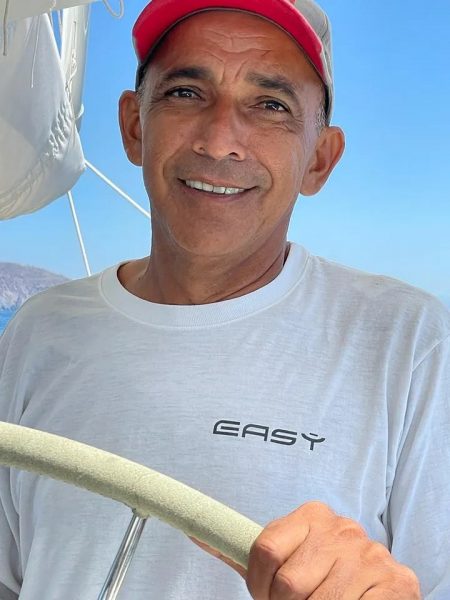 We can only imagine how it must have felt, having to leave the boat to return to the US with the dinghy at large, somewhere in or near the waters of Mexico. This writer has experienced a missing dinghy after a shackle broke during the night. Fortunately it occurred in a man-made lake in the middle of a canal system, and the wayward dinghy had not drifted far.
Has anything like this happened to you? Share your missing-dinghy story in the comments below, or send us an email at [email protected].
Receive emails when 'Lectronic Latitude is updated.
SUBSCRIBE