The last time we spoke with Donald Lawson — just a few months ago at October's Annapolis Boat Show — he was gearing up to sail from Southern California to Hawaii and then attempt to break the singlehanded around-the-world sailing record. Seemingly full of optimism despite having put the boat on the bricks at Anacapa Island the month before, Lawson assured us the damage wasn't bad and that he would be making repairs and then sailing to Hawaii to begin his around-the-world record attempt around February. These would serve as the first two attempts in an ambitious campaign to break nearly three dozen ocean sailing records over the course of the next decade.
So when well-known sailmaker and professional sailor Sylvain Barrielle posted photos of the famous ORMA 60 trimaran, formerly named Groupama 2 and Mighty Merloe, to his Facebook account on January 27, showing the boat looking pretty wrecked in Acapulco, Mexico, we were more than a little confused. With visible hull damage, exposed core, multiple headsails in tatters, a non-functioning engine, a missing bowsprit and a mainsail that was dumped into the cockpit, the boat's condition had deteriorated significantly since it was in the Bay last summer; it was a sad sight to see, to say the least. We wanted to know more.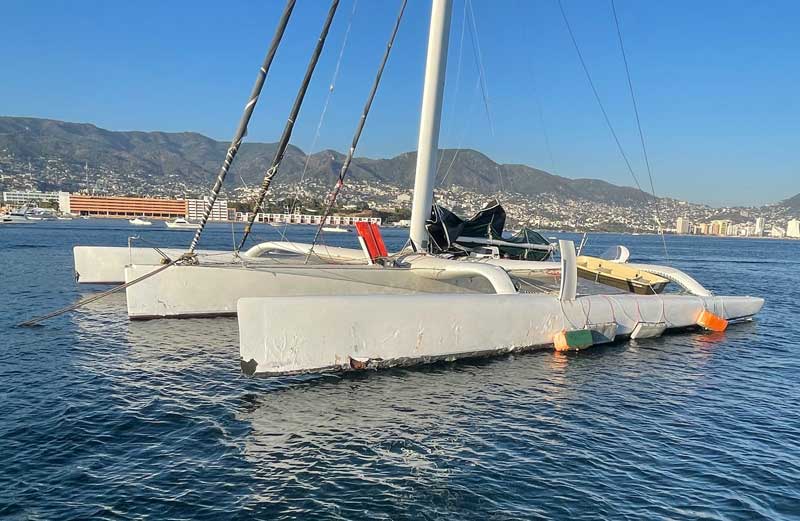 The more we dug, the more incomprehensible the story seemed to get. Without making any social media or website updates to announce his radical changes in plans or his departure from California, Donald and his wife Tory reportedly showed up in Cabo San Lucas around Christmastime with a laundry list of issues onboard their trimaran. This is where things get even more difficult to understand. Some social media posters were making claims of helping Lawson with gear and supplies and the boat being in a state of disarray, though Lawson is disputing these claims. Many posts and comments on social media have now been deleted and Lawson himself is now limiting, editing, or turning off comments on most of his social media posts, which makes things harder to track. After Lawson publicly swept the Anacapa grounding and subsequent tow under the rug and never made any public mention of it, we don't know whom or what to believe.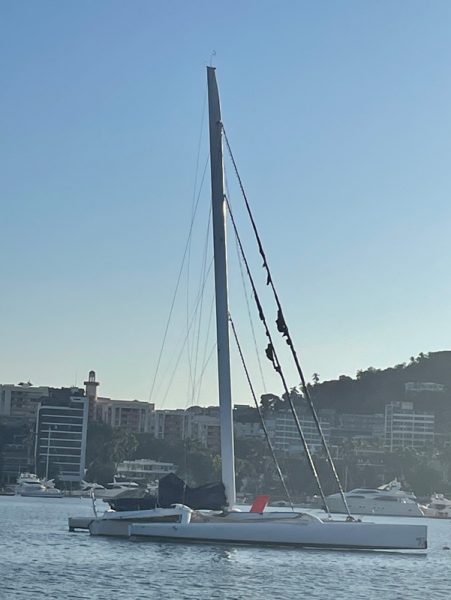 Lawson's trimaran, now named Defiant, was reportedly headed to the Panama Canal and expected to be there around January 8. When we communicated with Donald via Instagram messenger over the last few days, we asked him what he was doing there and he replied that they'd stopped there as a result of damage, but had been en route to the Galápagos Islands. He is claiming that he and his wife hit multiple storms and also debris in the water, which resulted in hull damage and tattered sails. He was also reporting engine troubles and an inability to charge his batteries. Now in Acapulco, Mexico, and increasingly the subject of speculation and scrutiny on social media and internet sailing forums, Lawson says that he remains determined in his efforts to set solo ocean sailing records. As of this writing, he and his local team are reportedly already working on hull repairs as well as sail and motor repairs, while the boat remains in the water.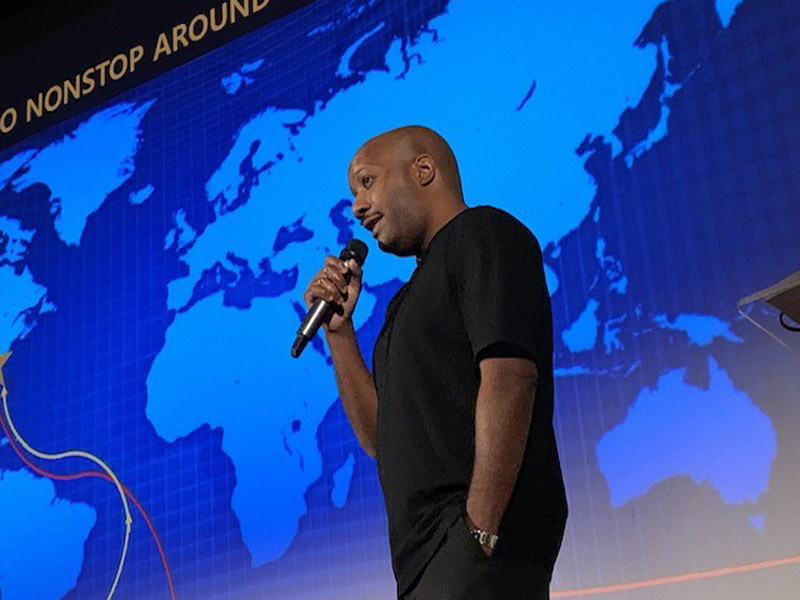 We were skeptical when Donald first began his campaign aimed at setting 33 ocean sailing records, but we are eternal optimists and always root for the underdog. The fact that Lawson — who has never raced across an ocean in an organized race, crewed or solo, and has never crossed an ocean on a multihull of any sort — managed to start a nonprofit organization and get his hands on the fastest ORMA 60 ever built was an impressive start. We applaud Lawson's efforts at promoting diversity, equality and inclusion in a sport that is rather pigment-deficient, but objectively speaking, his record-setting campaign is beginning to look like a very lofty dream that got way ahead of reality or possibility. ORMA 60s are fast, fickle beasts that died out as a class, the result of being too radical for even the best sailors on Earth to handle. And an ORMA 60 has never been in the Southern Ocean, where the leaders in the Golden Globe race are currently battling a 60-knot depression: enough breeze to flip an ORMA 60 that is under bare poles.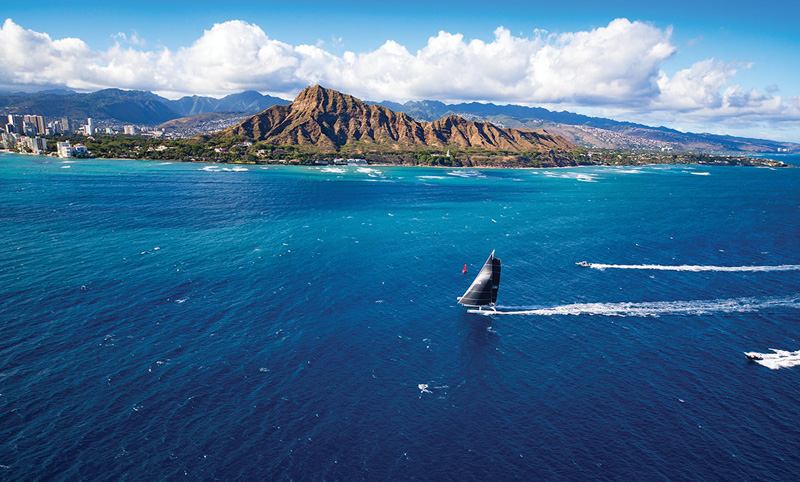 Donald Lawson is in the midst of repairing his trimaran to head for the Panama Canal, with the intention of hauling his boat in Baltimore in May to make proper repairs and continue preparations for a solo around-the-world record attempt.
Receive emails when 'Lectronic Latitude is updated.
SUBSCRIBE