If you're like us, then you looked at your calendar recently with alarm at the rapidly approaching date of December 25. Some of you might be thinking it's time to finish your Christmas shopping, while others might be thinking that it's time to start.
Have we ever told you about the Latitude 38 online bookshop, at www.bookshop.org/shop/Latitude38? Thanks, everyone, for enduring the barrage of self-promotion these last few weeks as we have built and added to our independent online bookstore. We're excited to share some of our latest titles with you.
We've always liked to say that Latitude is written for readers, or for those who appreciate holding a hard copy of some sailing literature in their hands. In reality, we're not sure what the dominant reading trends are these days. (If you're reading this, then spoiler alert: You're looking at a screen.) Do you do most of your reading online or on a Kindle, or are you fan of audio books? Or do you dabble in a little bit of everything, from breaking out a dusty, old tome to listening to the latest bestseller via Bluetooth devices?
Even those of us who consider ourselves hardcore sailing journalists and avid readers often struggle to carve out time to sit down with a book. It's no secret that the "screen age" has bred shorter attention spans, favoring skimming, scrolling, and searching over deep, contemplative immersion in a hard copy of a magazine, newspaper, or book. We're not ready to call reading a dying pastime, but reading certainly has more and more competition than ever.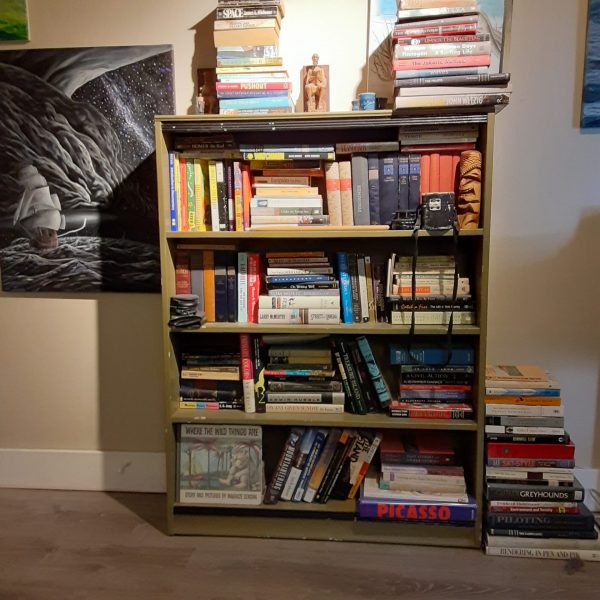 We have been amazed to find a bottomless well of sailing- and maritime-themed books on bookshop.org.
This month's Max Ebb, which went hunting for Children's Sailing Books, added 24 titles in this sub-category, including Hope at Sea, Sail and Beyond the Bright Sea. In our Staff Picks, we've found Small-Boat Sailing by Jack London, The Figure 8 Voyage, a coffee-table book by Randall Reeves, and A Pirate Looks at Fifty, by one James Buffet (aka Jimmy Buffett).
And in the Random Books We've Found for You list, we've found any number of interesting titles, such as Seafurrers: The Ships' Cats Who Lapped and Mapped the World, Never Say P*g: The Book of Sailors' Superstitions, and Sailing With Bogie: A Memoir of Humphrey Bogart's Passion for the Sea, which chronicles the Hollywood legend's famed yacht Santana, a boat that had a second life in the Bay Area.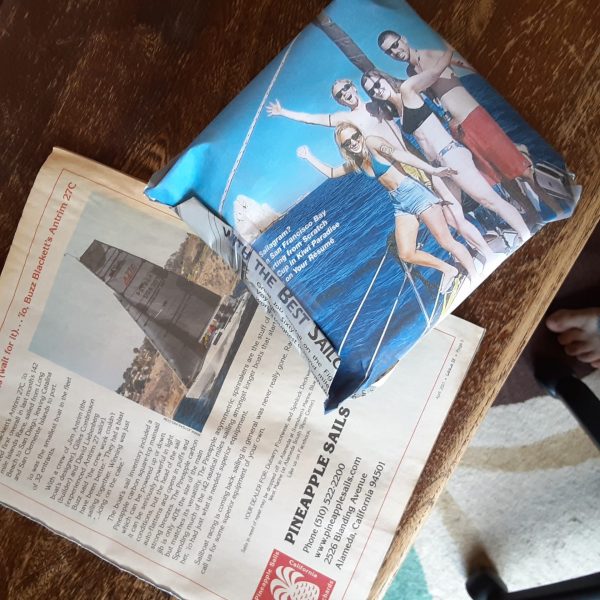 And that pretty much concludes this season of promotions for our nascent online bookstore, but don't forget that Valentine's Day, Martin Luther King Jr. Day, President's Day, Memorial Day, Juneteenth, the Fourth of July, and Veteran's Day are just around the corner, as well as any number of birthdays, retirement parties, or random chances to let someone know you're thinking about them via a thoughtful gift.
Depending on the interest in the bookstore, we're considering expanding the lists — we'd like to have an entire section for "practical" and "how-to" books. We've already added a number of Nigel Calder titles in our Staff Picks section, including Marine Diesel Engines: Maintenance, Troubleshooting, and Repair, as well as Cruising Handbook: A Compendium for Coastal and Offshore Sailors. There are also a number of Charlie's Charts included in that section.
Happy Holidays, Latitude Nation. Read well, read on, read forever.
Receive emails when 'Lectronic Latitude is updated.
SUBSCRIBE