How often do you think about the creatures that may be lurking beneath your boat while you're out at sea, or in the Bay, or even docked at the marina? It's not something that crosses our minds very often, but there are times when we are reminded that we aren't the only creatures who like to be on or in the water. Recently we read an article about crocodiles in Mexico's waterways. Now, given that we've been sharing lots of stories about cruisers who sailed south with the Baja Ha-Ha last month, it got us thinking about our own experiences while sailing in Mexico.
For starters, this writer had no idea there were crocodiles in Mexico until, while walking back to her boat docked at the Vallarta Yacht Club one afternoon, she happened to notice the sign that warned of crocodiles in the area. "What? Surely not. It's a marina, full of channels and noisy, stinky boat engines." But there it was, a warning. She was still skeptical; however, each time she walked the fingers she'd be scanning the waters, looking for that elusive croc. Each time the outgoing tide exposed the waterline along the wall on the other side of the channel she'd look out for crocs. No croc ever showed itself.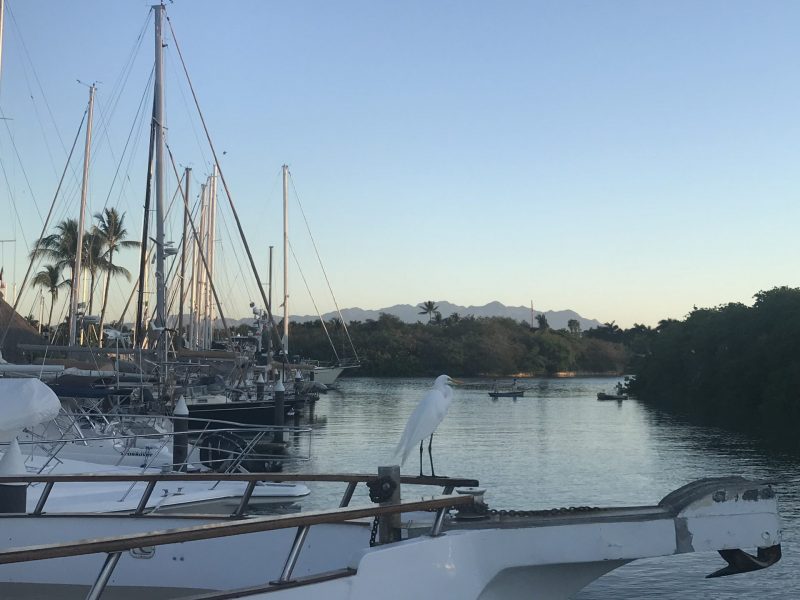 So when we read the article on the Vacation Villas of Mexico website about the crocodiles in Puerto Vallarta, it just got us thinking. How often do sailors jump off the boat into waters unknown? Do you? Would you?
On one occasion, while anchored in a bay in Mexico, the name of which escapes us right now, we heard what we thought were whales swimming among the boats anchored off the beach. We hopped up on deck in the middle of the dark night, and against the backdrop of the shore lights we could see the silhouettes of large shapes arcing on the surface of the water. Then, we heard the whoosh of the whales spouting; and then, we smelled it. Ugh… it was awful. But the point of this part of our story is that one of our crew had been wanting to swim with a whale since we'd headed out the Gate several weeks earlier. Here was her chance. She donned her wetsuit, fins and snorkel in hand, in less time than it took us to make a cup of tea with which to warm ourselves while we hung out with the whales.
Did we encourage her to jump in? No! We all thought she was crazy. Fortunately she stayed on deck. Although… what would have happened if she had jumped in? Apart from the fact that it was a pitch-black night, and we would not have seen her had she drifted beyond the range of our flashlights, we don't know. How would the whales react? Perhaps they would have seen her as food. Perhaps they would have ignored her.
Even in the very clear waters of the upper reaches of the Sea of Cortez, this writer was always alert when entering the water. Yes, swimming with the turtles was amazing, and snorkeling deeper to explore crevices and overhangs was a lot of fun. But what else lurks where we cannot see? While on a voyage from Miami, north to wherever, the warm air and occasionally still ocean had us (well, one of us) itching to go in for a dip. But for the unknown.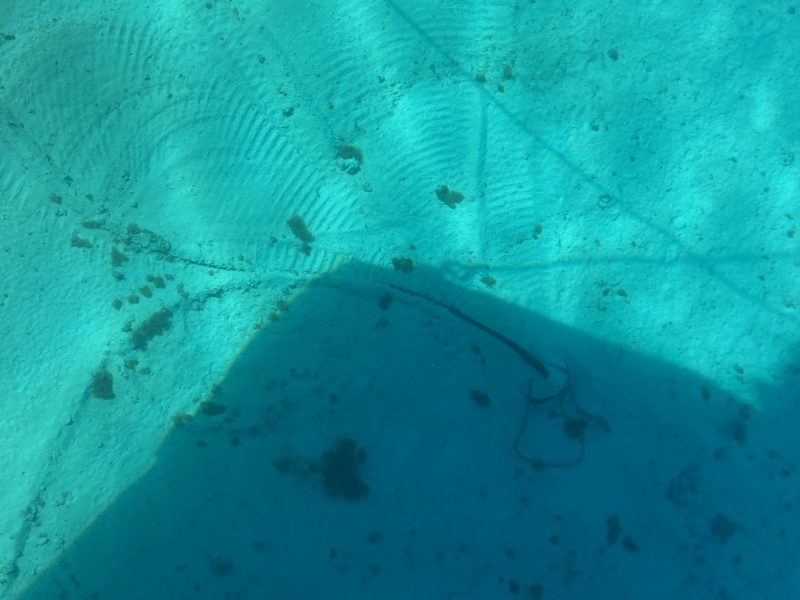 While some of us sit on deck and wonder, other sailors jump overboard for pleasure. What is your habit or preference for diving off the boat while at sea, or exploring bays and estuaries? Have you ever had an encounter that had you leaping back into the boat and washing out your wetsuit? Let us know in the comments below or at [email protected].
Receive emails when 'Lectronic Latitude is updated.
SUBSCRIBE