Tired of running aground in Ayala Cove? Clipper Cove? Or trying to access the Bay from your marina? Ever since we've owned a boat with a 6.5-ft draft vs. a 5-ft draft the Bay has appeared much shallower. Why can't all these shallow spots be dredged?
Though there are all kinds of impediments to removing the sediments, if you know where dredging is needed, you can help. Jim Haussener of the California Marine Affairs and Navigation Conference (CMANC) ran an ad in our current issue to let everyone know to speak up for dredging projects before the August 29 deadline.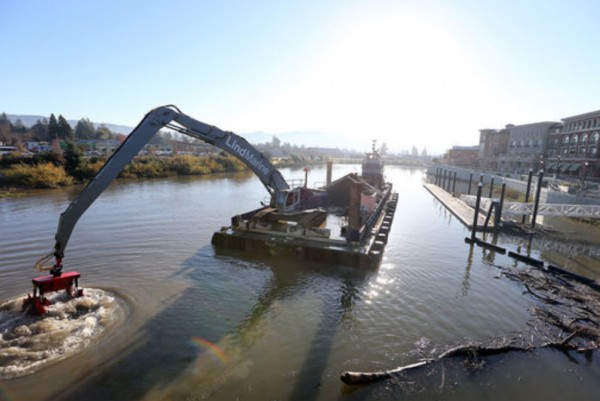 The Bay Area's federal waterways have been critical to both the commercial maritime industry and the recreational boating activities that make living in the Bay Area so rewarding. Cruising the Bay and Delta is a fantastic way to explore the region, but only possible if channels are kept open. Racing is tons of fun too, and much easier when you can get your deep-draft racer out of its slip and onto the Bay.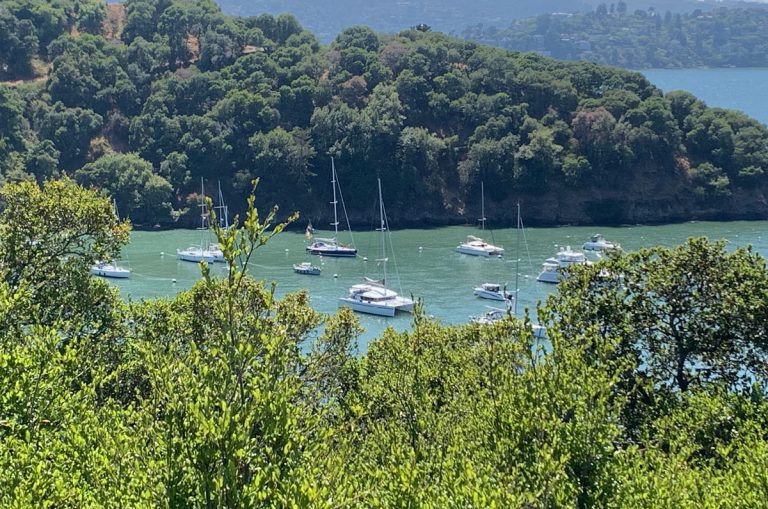 One of our favorite local destinations, the Petaluma River, was recently dredged and is now open for visiting sailors. This summer the San Rafael Canal is scheduled for dredging, which will be a huge benefit for yacht clubs and marinas along the canal and will open up the possibility of more cruisers accessing the marinas and services up to the San Rafael Yacht Club (established in 1896) right at the very head of the canal.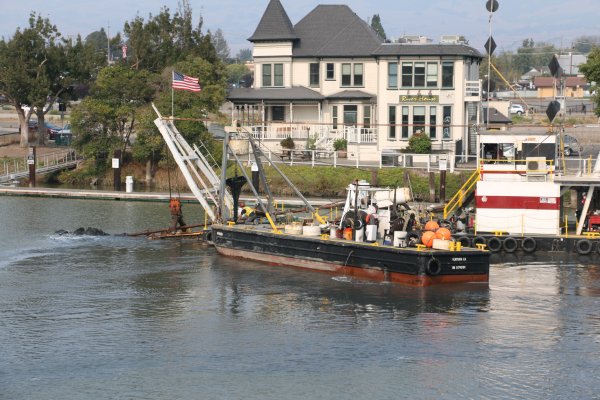 The tall ship Matthew Turner and many others are able to sail out of Sausalito because the Sausalito channel is kept deep enough for everyone's passage. Congressman Jared Huffman has been instrumental in securing funds for these Bay Area dredging projects, and your local congressman can help do the same. Congressman Huffman is also a co-sponsor of H.R.3160, the Keep America's Waterfronts Working Act, which is helping preserve the services and jobs that serve the local maritime community.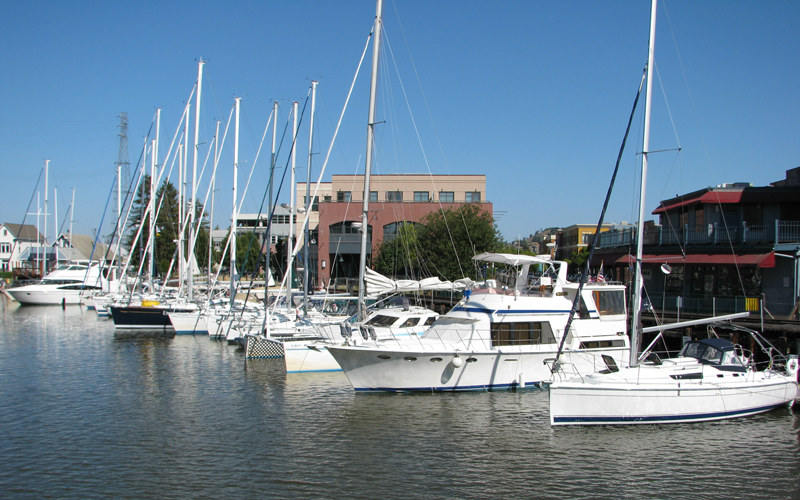 Beyond airports and trains, US waterways are a critical component of our overall infrastructure. They're what allow trade and, for all of us, the opportunity to both work and play on the country's most beautiful bays. Additionally, the National Marine Manufacturers Association (NMMA) states that the recreational boating impact in California is $13 billion. It supports 41,125 jobs and 2,820 businesses, with annual retail sales of new boats, engines, and marine accessories of $819 million.
For yacht clubs, marinas and others wanting to see federal funds allocated locally to keep the Bay accessible for Bay Area sailing, you can click on these links to learn more and make your case to your local congressperson. There is an August 29 deadline for submitting dredging requests. If you want to dig deep and help keep Bay Area boating accessible, you can learn more at these links:
Federal marina dredging law: https://www.congress.gov/bill/116th-congress/house-bill/133
Local dredging surveys: https://www.spn.usace.army.mil/Missions/Surveys-Studies-Strategy/Hydro-Survey/
Nominating dredging projects: https://www.usace.army.mil/Missions/Civil-Works/Project-Planning/WRRDA-7001-Proposals/
Contact your congressperson: https://www.house.gov/representatives/find-your-representative
We want to thank Jim Haussener and the local dredging companies for their support of recreational boating and for bringing this to our attention.
We were again reminded of why we want to do this when Glenn Isaacson closed his recent podcast with Moe Roddy saying, "Get out on the water, be safe and really take in the splendor that we have right here at our doorstep… we're blessed, we really are truly blessed."
Receive emails when 'Lectronic Latitude is updated.
SUBSCRIBE