The Story Behind the Winning Plywood Boat 'Pell Mell'
The overall winner of this year's California Offshore Race Week was Pell Mell, a 35-year-old, renovated 27-ft plywood boat. A year or so prior to the June race, current owners Alex Simanis and Joe Grieser took possession of the boat and began what ended up being an extensive renovation.
On June 1, 1987, Dave Sutter launched Pell Mell on San Francisco Bay. "I was interested in sailing and boats, and it had been kind of a lifelong pursuit until into my 20s," said Dave, who's the son of Sausalito sailmaker Peter Sutter.
"After stopping, then a transition in my life, I started sailing and cruising again and thought I wanted a little racing boat." So Pell Mell was born. She's part cold-molded and part plywood, with a little Moore 24 mixed in, combined with a bit of the Dogpatch 26 Moonshine. That combination makes for a unique blend of a fast, ocean-capable and yet comfortable boat.
"I had already been drawing another boat when I saw Moonshine and thought, 'Now I have to do something else.'" Moonshine was also built in the '80s in San Francisco by Dave Leech, and quickly became a standout in the local racing scene.
"I wanted it to be faster than Moonshine, and a bit lighter. I also used different boats as a reference for the cruising interior. So I made a galley that's really easy to use, and of course room for comfortable sleeping and sitting."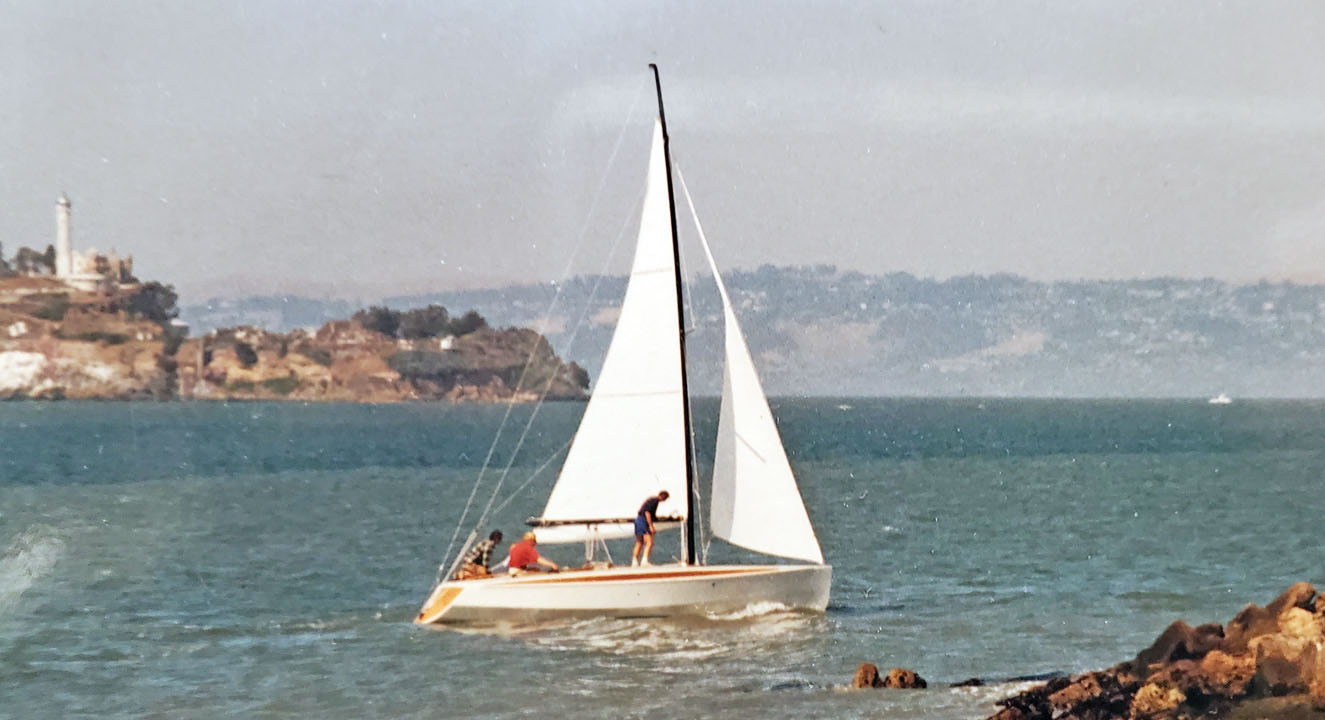 Pell Mell is now owned by Alex Simanis and Joe Grieser, partners in Ballard Sails in Seattle. When Pell Mell showed up one day, Alex fell in love. "The first time I saw the boat was probably about 15 years ago," says Alex. "Steve Roberts owned the boat over in Poulsbo, Washington, and was working on her while I was employed at a local boatyard called CSR Marine."
Then he hitched a ride. "I thought that thing — super-cool, you know — kind of looks like a Moore 24 on steroids. So I helped him get the boat in the water and we sailed back to Poulsbo and the thing just slipped along. It was just a neatly constructed little ultralight boat."
But it took a while before Pell Mell and Alex would finally hook up. "I told Steve if he ever wanted to sell it to let me know. And couple of years ago, right in the middle of the pandemic, he calls: 'Hey, now it's time to sell Pell Mell if you know of anybody.'" That "anybody" would be Alex and Joe. "I was kind of looking for a boat to do a doublehanded Hawaii race or something like that. So we went and looked at it and made him a deal."
Pell Mell then got a facelift, as the team dug into fixes and upgrades. "There wasn't really anything dramatically wrong with the boat. There was rotten plywood in places and stuff. But it was in really good shape and had been nicely taken care of."
Then the big work started. "The cockpit arrangement was really terrible for us, because it was so far back and so small you couldn't have the trimmer and a driver working effectively. We were going to only open the transom and make some room there. After discussion we said, 'Screw it, why don't we just put a whole new cockpit in the boat and make it the way we want it?' So we moved the cockpit forward, like 40-some-odd inches up to a place that made sense for the construction of the boat, and then cut it all out and built a new cockpit."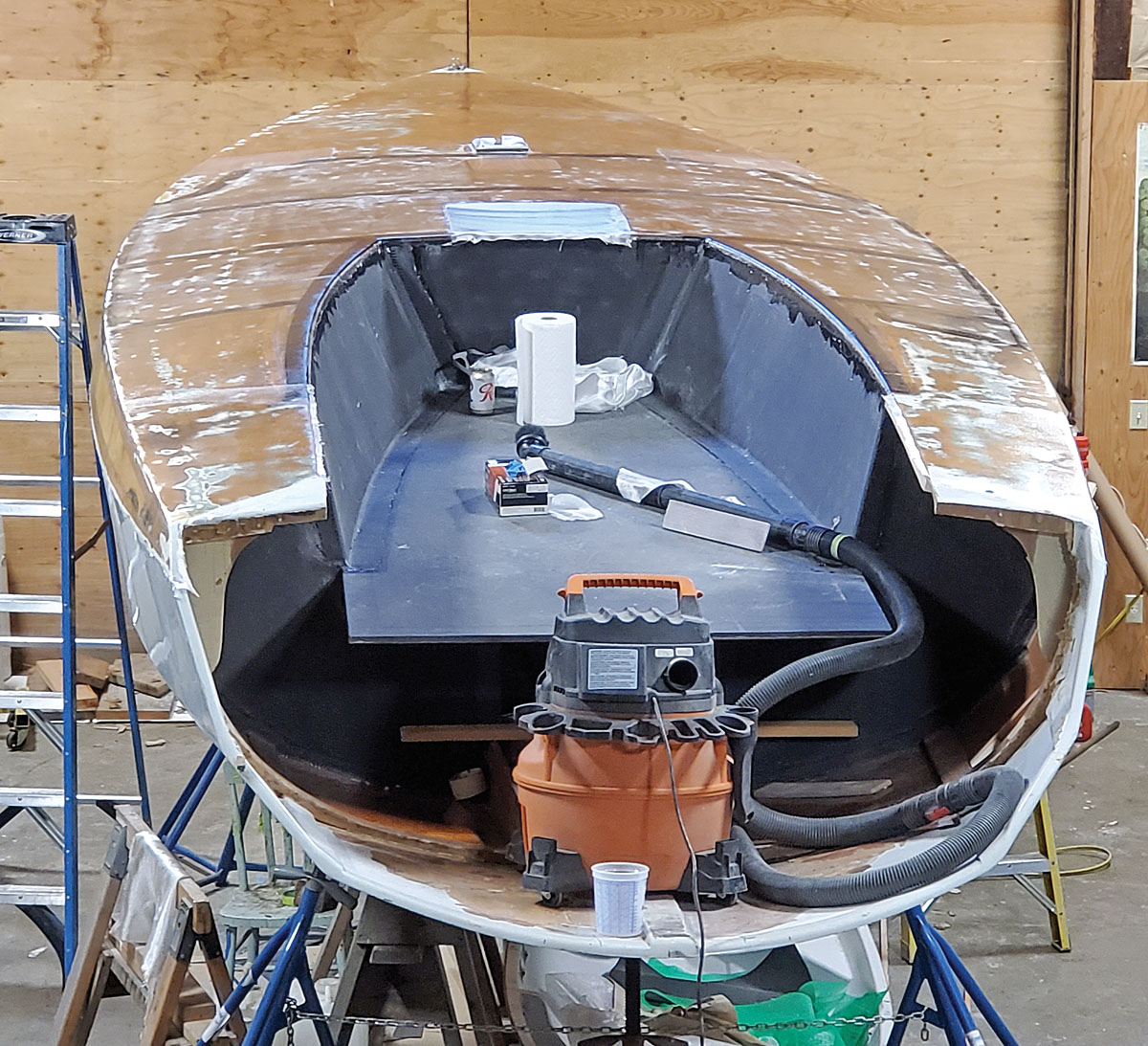 After a year and what turned out to be a massive project, Pell Mell was ready for her debut.
Continue reading in this month's issue of Latitude 38.
Receive emails when 'Lectronic Latitude is updated.
SUBSCRIBE