This is the first year we celebrate Juneteenth as a national holiday recognizing the date, June 19, 1865, when Union General Gordon Granger arrived in Galveston, Texas, and announced the end of slavery and the Civil War to enslaved African Americans. On the occasion of this holiday we also want to recognize all the people and organizations in sailing who have been working hard to change both the perception and reality of diversity within sailing. Starting at the top, US Sailing has been redoubling its efforts over the past several years to improve outreach and grow diversity within sailing so that the world of sailing looks more like America.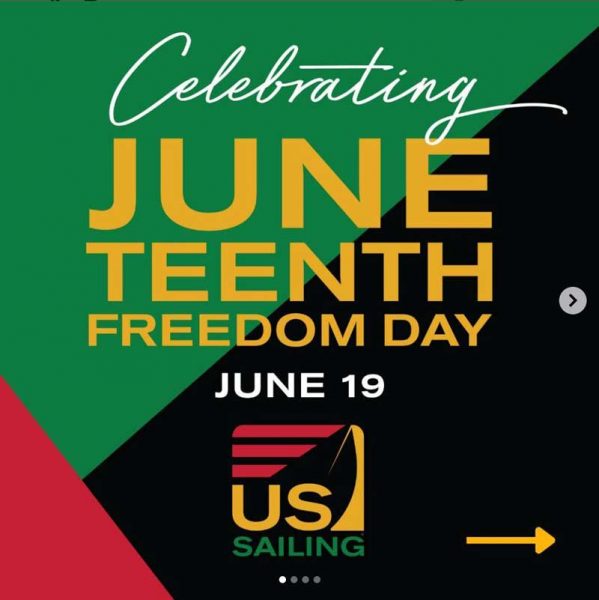 Prior to the pandemic, we attended the last US Sailing conference in San Diego, with a primary focus on addressing diversity within sailing. It was enlightening and inspiring to see the leadership role US Sailing was taking, and to see the many attendees from programs around the country who have been leading and embracing this effort for years.
Beyond the national efforts we've been covering the many programs that have taken the lead on diversity for decades. Carisa Harris-Adamson and the Treasure Island Sailing Center have been working hard for two decades to provide access to sailing to underserved Bay Area kids. They offer scholarships to 80% of the participating students, while providing life-altering experiences as they've expanded the horizons of kids who never would have been able to explore the Bay in a way sailors can take for granted.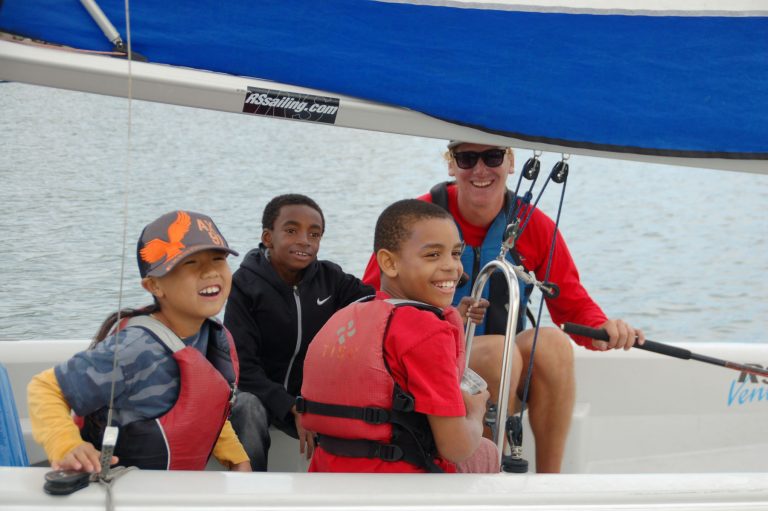 There are numerous other programs around the Bay and up and down the coast that have integrated their programs with conscious focus and outreach efforts to create a more inclusive sailing world. Pegasus Voyages in Berkeley has been doing outreach for years with the motto of "No child left ashore." Mary SwiftSwan of Afterguard Sailing has been putting in tireless efforts on the Oakland Estuary for years. The Bluewater Foundation has had a long-term focus on filling its boats with youth from underserved locations.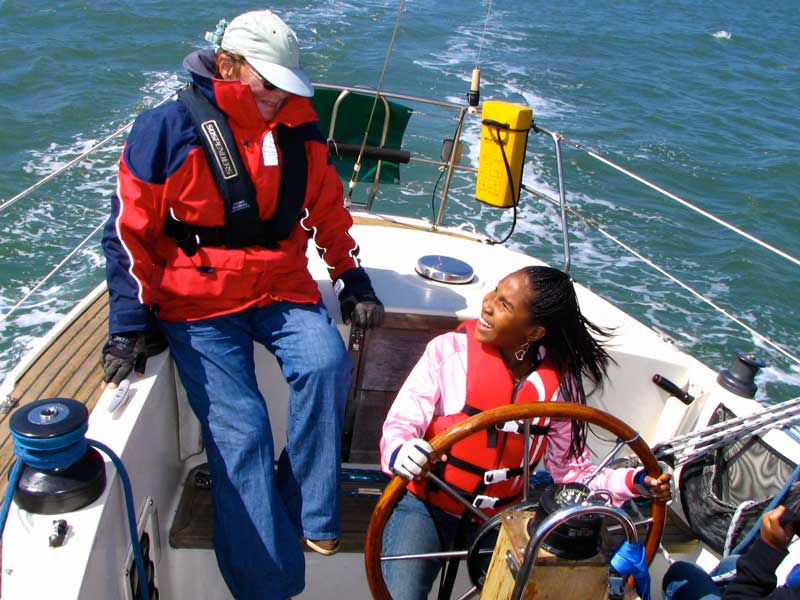 While there's a long way to go before sailing truly evolves from its historically white heritage, you will see the evolution in the Bay Area's commercial sailing schools. A visit to Club Nautique or Modern Sailing Academy shows far more diversity in membership and class participation. There are many more schools and community sailing programs on the leading edge of teaching sailing that show a much more diverse profile than the traditional yacht club world.
At Latitude 38 we've been trying to be more inclusive and representative of the full spectrum of sailing participation. We have been more attentive to seeking out the stories of underrepresented people within sailing. These are inspiring stories of people who have broken barriers or who are just having a ton of fun sailing while they also help others discover the pleasure and growth that come with sailing. Our recent story of pioneering sailor Marie Rogers, past commodore of the Los Angeles Yacht Club, or our recent podcast with Captain Donald Lawson, US Sailing's chairman of its DEI committee, are but two examples of stories we've covered recently. In the past, we might have missed these stories, and they were perhaps harder to find.
On June 19, 1865, slaves in Texas discovered they finally had their freedom. We know freedom is a word that resonates strongly with every sailor as, for ourselves and most sailors we speak with, a sense of freedom is one of the primary emotions we feel when we set our sails to be powered along by the wind. We salute the efforts of all people and organizations who are doing their best to be more inclusive and to welcome more people to the joy of sailing. Like sailing, the progress often feels slow, but the course is clear. Happy Juneteenth.
Receive emails when 'Lectronic Latitude is updated.
SUBSCRIBE