Carisa Harris-Adamson Wins US Sailing Award
We've always been tremendous fans of Carisa Harris-Adamson. She's worked tirelessly to expand sailing opportunities for Bay Area youth through the creation and development of the Treasure Island Sailing Center. Along with other Bay Area racers and supporters, Harris-Adamson founded TISC in the 1990s. She has served as the chairperson of the board ever since. Since securing land space on the then-decommissioned military base adjacent to the protected waters of Clipper Cove, TISC has gone on to teach thousands of kids to sail. The center continues to expand programming while serving a huge percentage of kids on scholarship.
For all her hard work, dedication and results, she was recently recognized at US Sailing's National Sailing Programs Symposium in Jacksonville, FL, with the Virginia Long Sail Training Service & Support Award.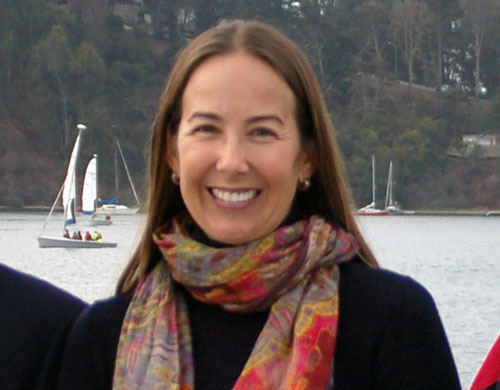 It's hard to describe the vision and perseverance required to create the transformation of Treasure Island's southeast corner. It's gone from a barren parking lot to a thriving sailing center, classroom and now US Sailing Olympic training center. Early on Harris-Adamson saw the opportunity to create a world-class facility to help grow sailing, provide another avenue for elite training and competition, and, most importantly, use sailing as a tool to enrich the lives of San Francisco's schoolchildren and help prepare them for adulthood and citizenship. She's built a strong team of believers who have navigated the challenges of creating a world-class nonprofit in the heart of a major metropolitan area, learning to work with all the organizations and agencies required to secure facilities and funding.
US Sailing listed some of the many accomplishments under her leadership:
Provided scholarships to more than 80% of its youth sailing campers.
Hosted numerous elite regattas, from the National High School Championships to the 2000 Olympic Trials.
Started a girl's empowerment program partnering with Life Learning Academy, a high school on Treasure Island, for underserved and at-risk girls. In two years, what started with 10 girls has blossomed to 230.
Created a new initiative called "Puddles to Podium" that helps build the base of the pyramid for competitive excellence. While it's focused on competitive sailing, the initiative is designed to ensure that there are many "on-ramps" and fewer "off-ramps" for sailors in their care.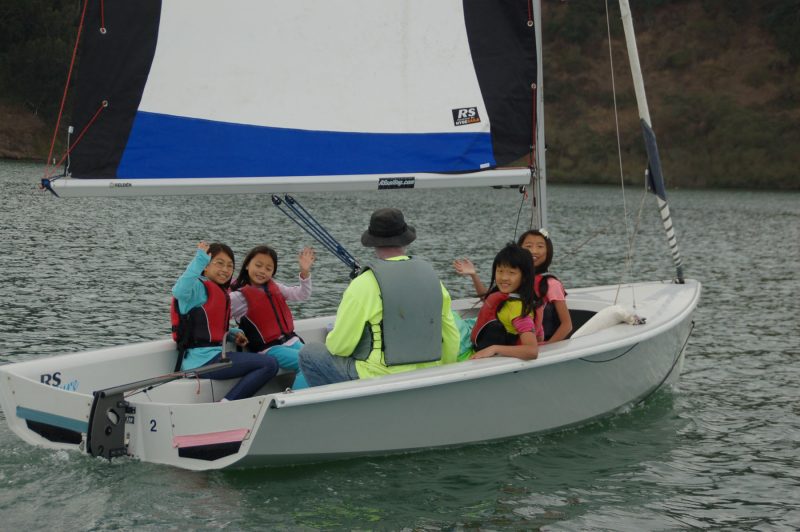 To fund all these programs, TISC has been a model for securing resources through grant writing and diligent fundraising through multiple sources including:
A $43,000 grant from NOAA to support a fifth-grade STEM program called "Sailing to Save the Sea."
A $965,000 five-year award to support their Summer Camp from DCYF (Department of Children, Youth and their Families – City of San Francisco).
A $50,000 grant from the St. Francis Sailing Foundation, being used to supplement NOAA's grant for Sailing to Save the Sea.
In partnership with the St. Francis Sailing Foundation and FAST (Facility for Advanced Sailing and Technology), TISC is accepting the entire America's Cup Base structure from Oracle Racing, starting the most exciting chapter in its Puddles to Podium initiative.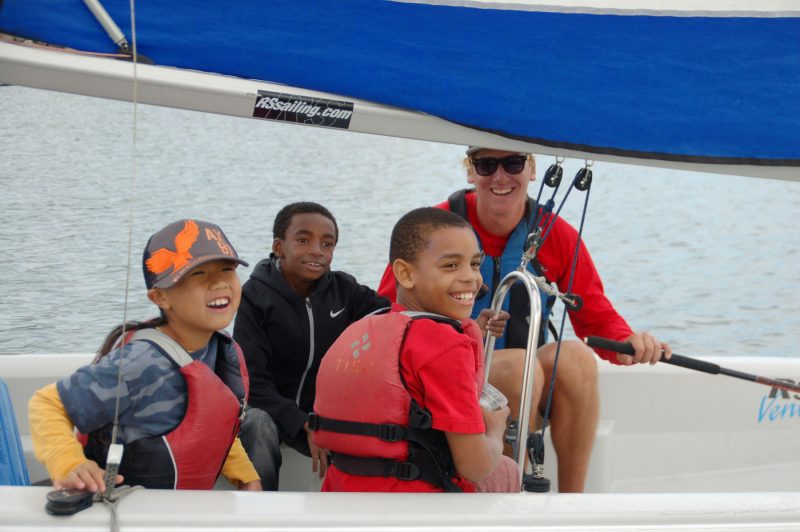 We're looking forward to seeing the Oracle Racing America's Cup base rising on the shore, seeing more elite sailors growing up here and others traveling in to take advantage of the new FAST training facilities, and numerous kids from the City and beyond who get smiles on their faces from their first taste of sailing. US Sailing's Virginia Long Sail Training Service & Support Award certainly could not go to a more dedicated and deserving recipient.
Receive emails when 'Lectronic Latitude is updated.
SUBSCRIBE