Saturday, February 26, was Warwick 'Commodore' Tompkins' 90th birthday, which was celebrated at the Spaulding Marine Center in Sausalito. It was a festive and fitting celebration for a local sailing legend who has built a renowned and respected sailing life that has extended far beyond his home waters of San Francisco Bay. Despite a lifetime sailing from Sausalito, Commodore started out in the Atlantic at two weeks old when his parents brought him aboard the 80-ft LOD, 1896 Elbe River pilot schooner Wander Bird in 1932. He did five transatlantic crossings by the age of 4, when his family sailed Wander Bird around Cape Horn, eventually coming to San Francisco Bay.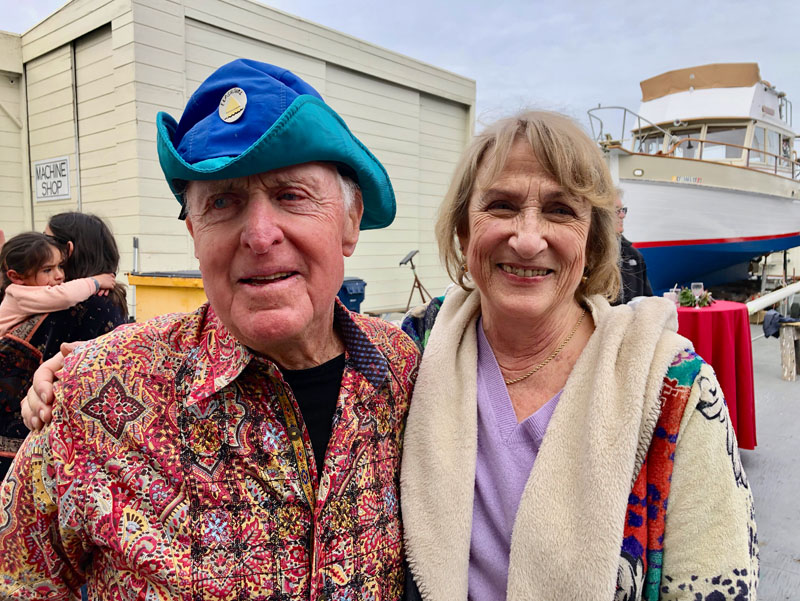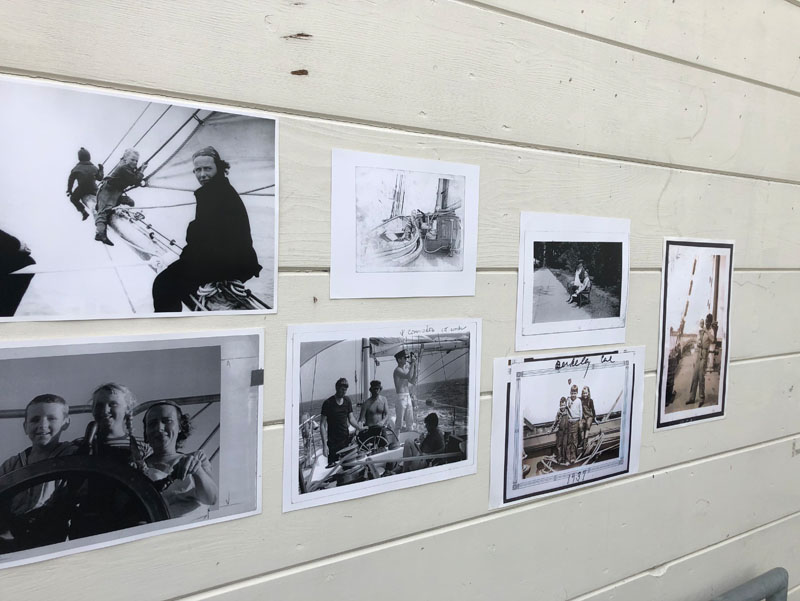 Wander Bird and Commodore became fixtures along the Sausalito waterfront for many decades. When he turned 9 in 1941, World War II arrived, ending Wander Bird's cruising days. He then had to make the difficult transition to life ashore. While challenging, his eventual course led him to a flourishing sailing career as he was in demand to join the most prestigious racing programs, deliver boats, rig boats, and build a long résumé of sailing successes.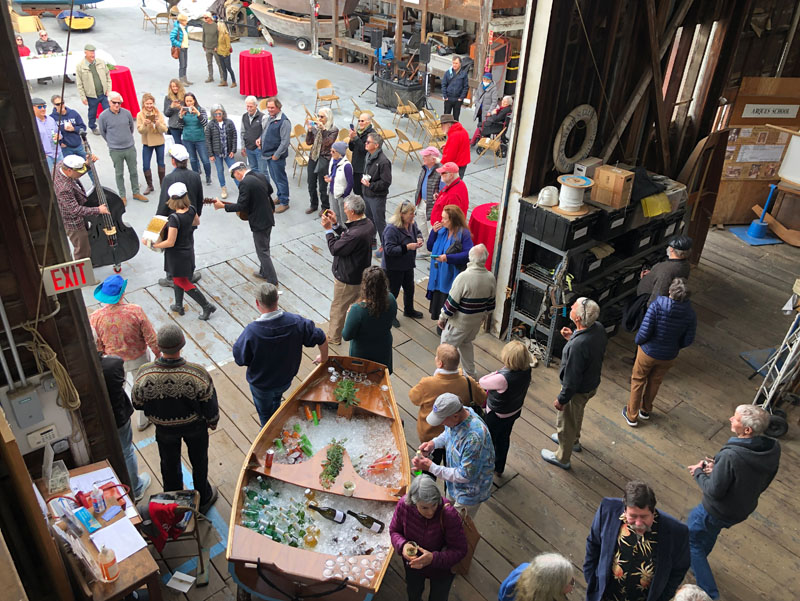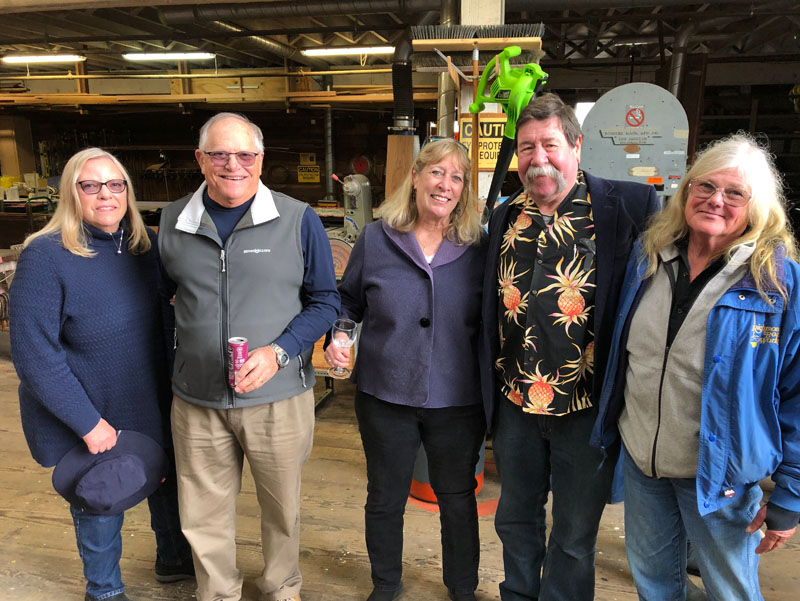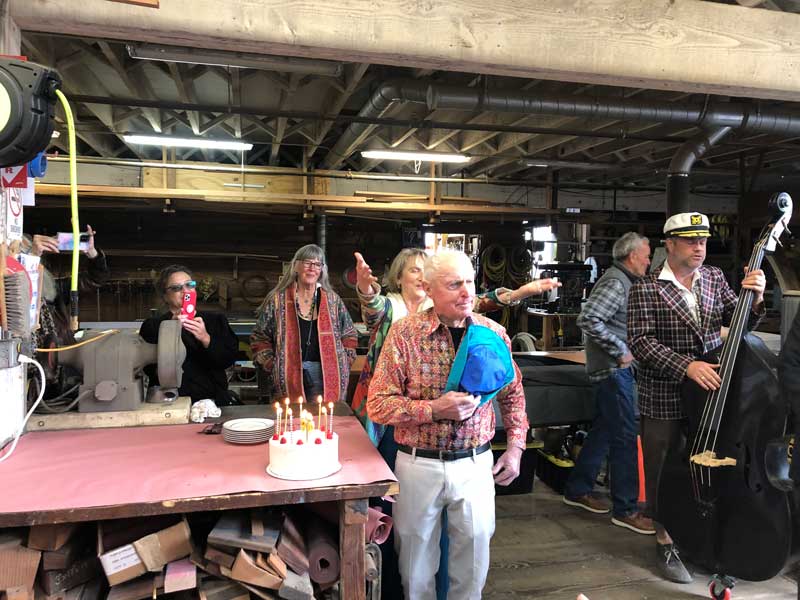 As Commodore, wearing his favorite birthday shirt, prepared to blow out the candles, he reminded the crowd of the pandemic threat before blowing out the candles with a hair dryer he pulled out from below the bench. Commodore has always kept people safe at sea and ashore.
Commodore has been the foundation of endless successful racing programs, mentored countless future sailors, and cruised the Pacific aboard his fast and elegant Wylie 39, Flashgirl. It's impossible to capture all the adventures, wisdom and stories from the lives that have been touched by Commodore's many years on the water and on the waterfront.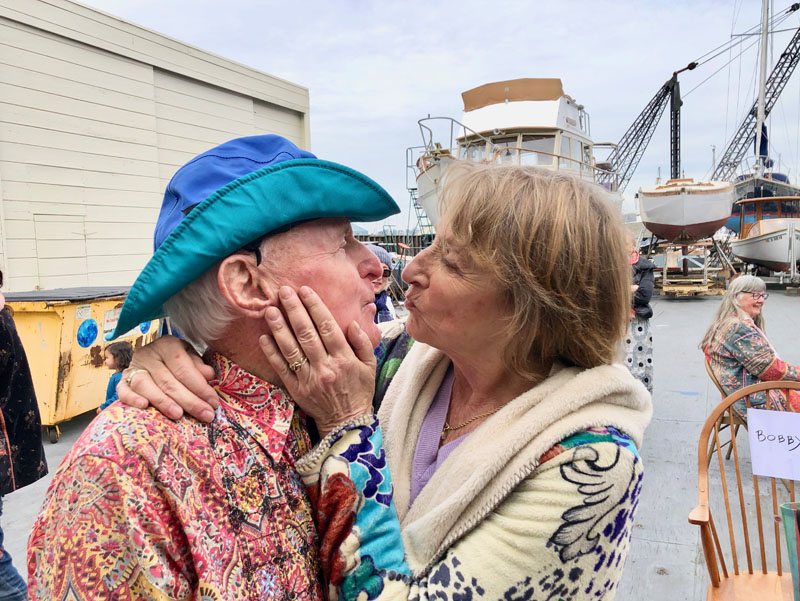 On behalf of the many Latitude 38 writers who have shared his wisdom and many tales, we wish him a happy 90th!
Receive emails when 'Lectronic Latitude is updated.
SUBSCRIBE