The weekend of January 8-9, 2022, was a busy — and rather beautiful — one for midwinter yacht racing around San Francisco Bay. But beauty didn't always translate to great racing conditions, as evidenced by Sequoia Yacht Club's race in the South Bay.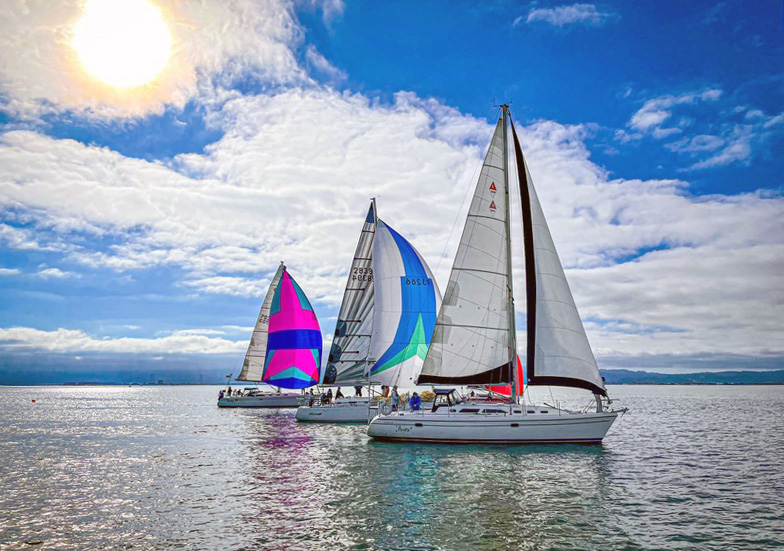 "It was a sunny, crisp Saturday morning with forecast light winds from the north for the Sequoia Winter Series Race 3," reports Tom Borgstrom of Sequoia YC. "With 20 boats at the line, everyone was eager for a light-wind showdown. Winds had built to about 5 knots and shifted to the south at the 1 p.m. start time. The three fleets, led by the Open 5.70s, set up for a downwind start. It was quite an unusual sight to see full spinnakers heading north to marker X. After rounding X, most boats headed toward deeper water in the channel to pick up the remaining flood current toward marker 2. However, halfway there, the wind died, and boats had a challenge making any distance west to round 2."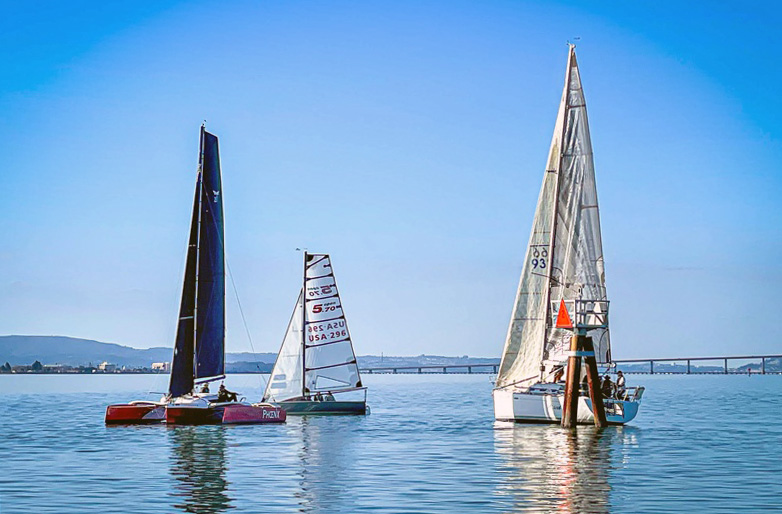 "Many ended up anchoring close to marker 2 with the hope the wind would return," continues Tom's report. "It ended up being a very nice socially distanced gathering! Eventually wind picked up enough that most boats were able to round marker 2 and head back north again, but it was a challenge to make any way against the dying flood before the time limit, and no boats were able to finish. Such is winter sailing! But reports are that skippers and crew enjoyed the time on the water in the sun."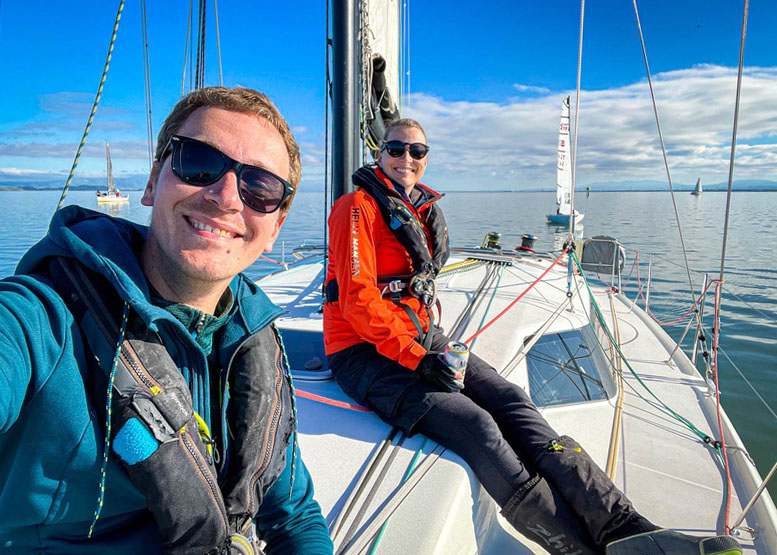 Check the standings of Sequoia YC's Winter Series and Redwood Cup, or sign up to race, on Jibeset.
We'll have more reports and photos from the weekend's races in Racing Sheet in the February issue of Latitude 38. How was your weekend of racing? Feel free to comment below. To find regattas throughout the region, check out the 2022 Northern California Sailing Calendar and YRA Master Schedule.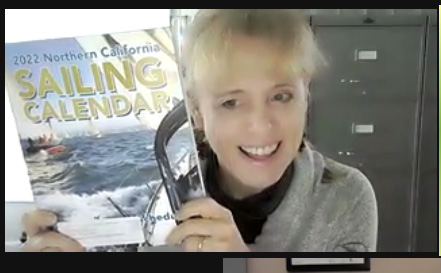 Receive emails when 'Lectronic Latitude is updated.
SUBSCRIBE