Richmond Yacht Club's Wayne Koide, who spent years successfully racing his Sydney 36 CR Encore, has gone cruising with the 2021 Baja Ha-Ha aboard his new-to-him Outbound 46, Flyer. Along the way, Wayne sailed into Puerto Los Cabos, where he ran into UpWind Sailing School's Charlie Bogue. Wayne has always been passionate about kids' sailing, having founded StemSail in Richmond to give kids training in science, technology, engineering and math, through sailing. So it is no surprise that when he bumped into Charlie, Wayne quickly found himself sharing sailing with UpWind's junior sailors.
"We were lucky to have been hooked up with a bunch of youth sailors while we were staying in San Jose del Cabo. Their instructor Charlie, who is a neighbor of our friends who live there, brought over 12 of his middle-school student-sailors to tour Flyer, our Outbound 46," Wayne wrote. "We talked about sailing long distances on a boat, watch systems, cooking, watermakers and even the marine head. Hands-on experience using the electric winches too. Judging by the number of questions asked and the engaging charm of youthful curiosity, they thoroughly enjoyed their time with us. Their closing question: 'Why don't we see any fresh vegetables on the boat? Only potato chips and cookies!!' BUSTED!"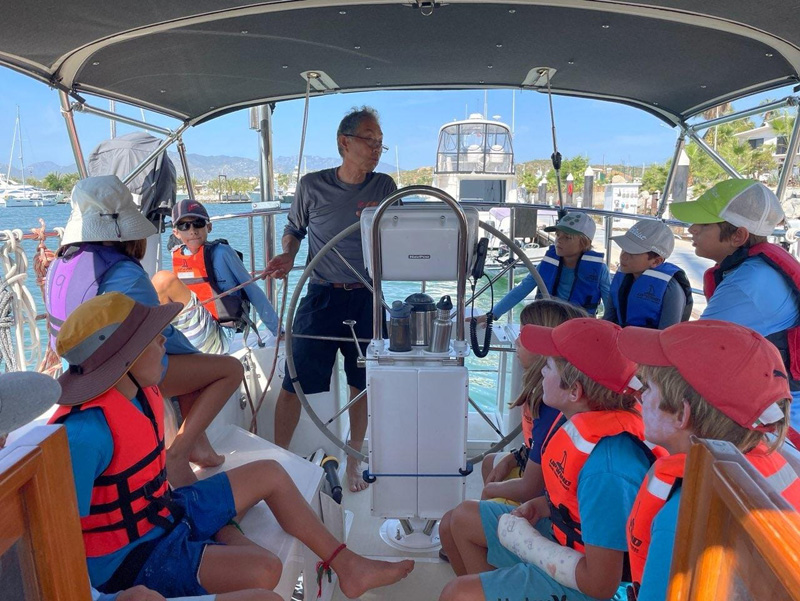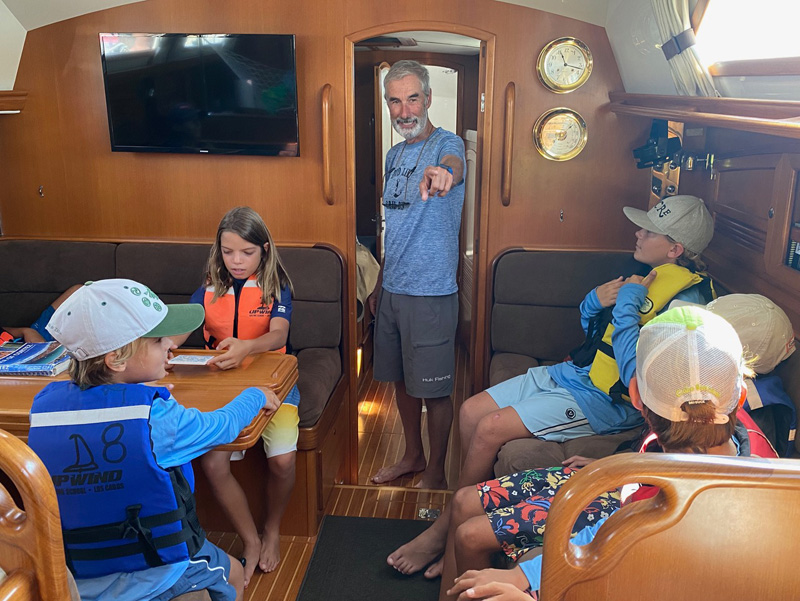 Charlie Bogue, UpWind Sailing School's program director, told us the Baja Ha-Ha brought much fun and a new perspective to the young sailors.
"The 2021 Baja Ha-Ha Cruisers Rally, including over 170 sailboats, arrived from San Diego, California, in our home waters of Los Cabos. The marinas were full and many of the boats were seen anchored off Medano Beach, and later on the inside waters of Puerto Los Cabos. The young sailors of the UpWind Sailing School in La Playa were treated to a special surprise when Captain Wayne Koide and his crew invited them aboard Flyer.
"The sailing students were given a tour above and below deck of this beautiful floating vessel. The kids were all eyes and ears as they heard of the crew's trip south and were able to man the helm and dream of what the future of sailing could be. After a big thank you for the visit Flyer left the harbor, along with many other Baja Ha-Ha boats en route to La Paz, all with plans to head down the coast of Mexico and eventually east to the Caribbean, or west to the open waters of the Pacific fulfilling their lifetime dreams of open water cruising."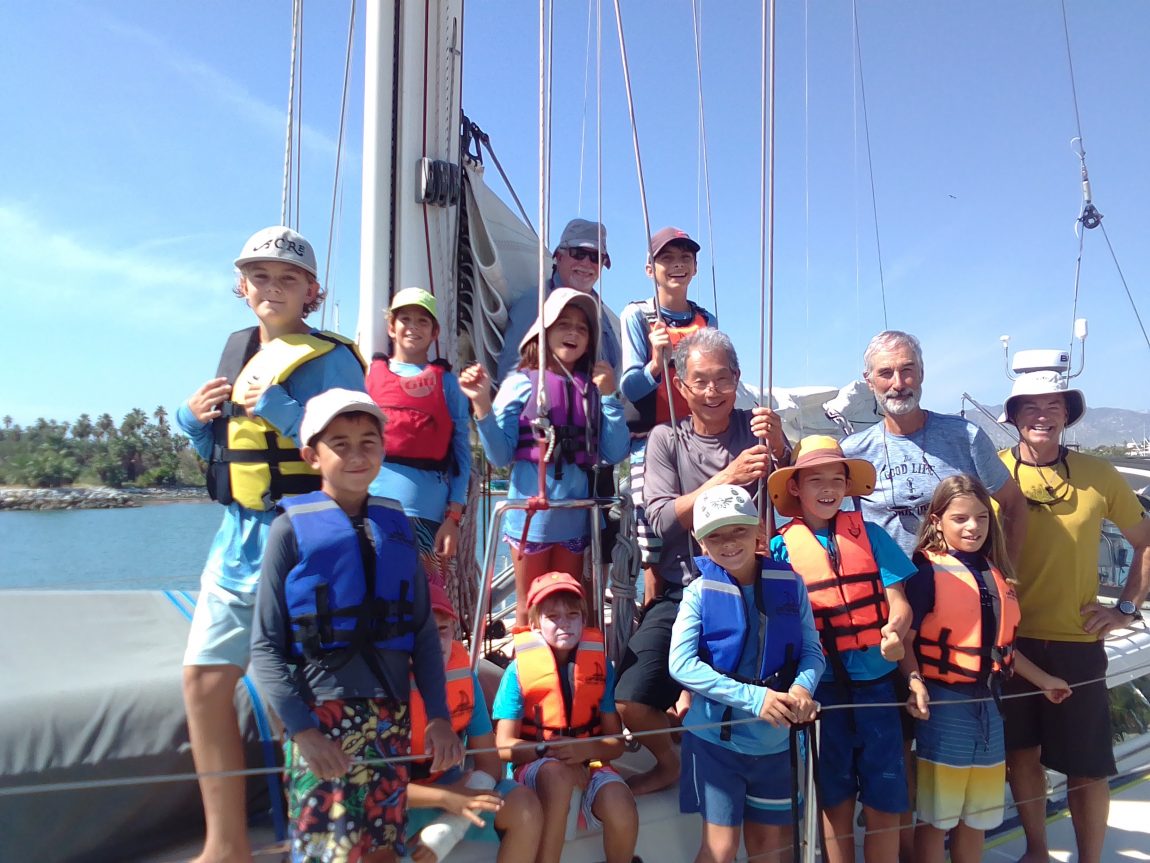 Following his stay in Puerto Los Cabos, Wayne sailed on to reconnect with other Bay Area Baja Ha-Ha sailors and continue the adventure that began on November 1.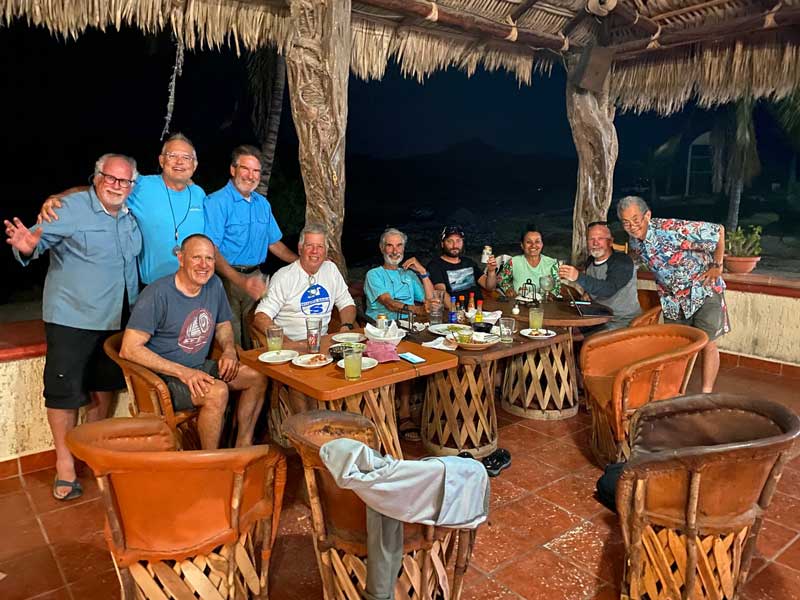 Receive emails when 'Lectronic Latitude is updated.
SUBSCRIBE