On a whim a few weeks ago, I stumbled onto a maritime Bohemia in the heart of the Bay Area. Upon arrival, my first thought was, "I can never, ever write about this place — it's too perfect." The truth, however, is that everyone already knows about it. Latitude 38 literally wrote about 'rediscovering' this place just a few months ago, and we subsequently published your letters describing the many years you've visited there. If you click a link a few paragraphs from now, we'll happily name the spot in question, and we encourage people to visit.
For me, this place checks all of the boxes: It's a delicate, salty gem tucked into a near-but-far-away-feeling corner of a crowded megalopolis. It's off the beaten path, funky, artsy, rustic and rough around the edges, and endlessly, impossibly charming. I've been to a few other hamlets lining the Bay Area's shores that have struck a similar nerve. Some residents of those communities — which have high-density development going up all around them — have all but threatened me if I wrote about or even named the places in question, and I've always obliged.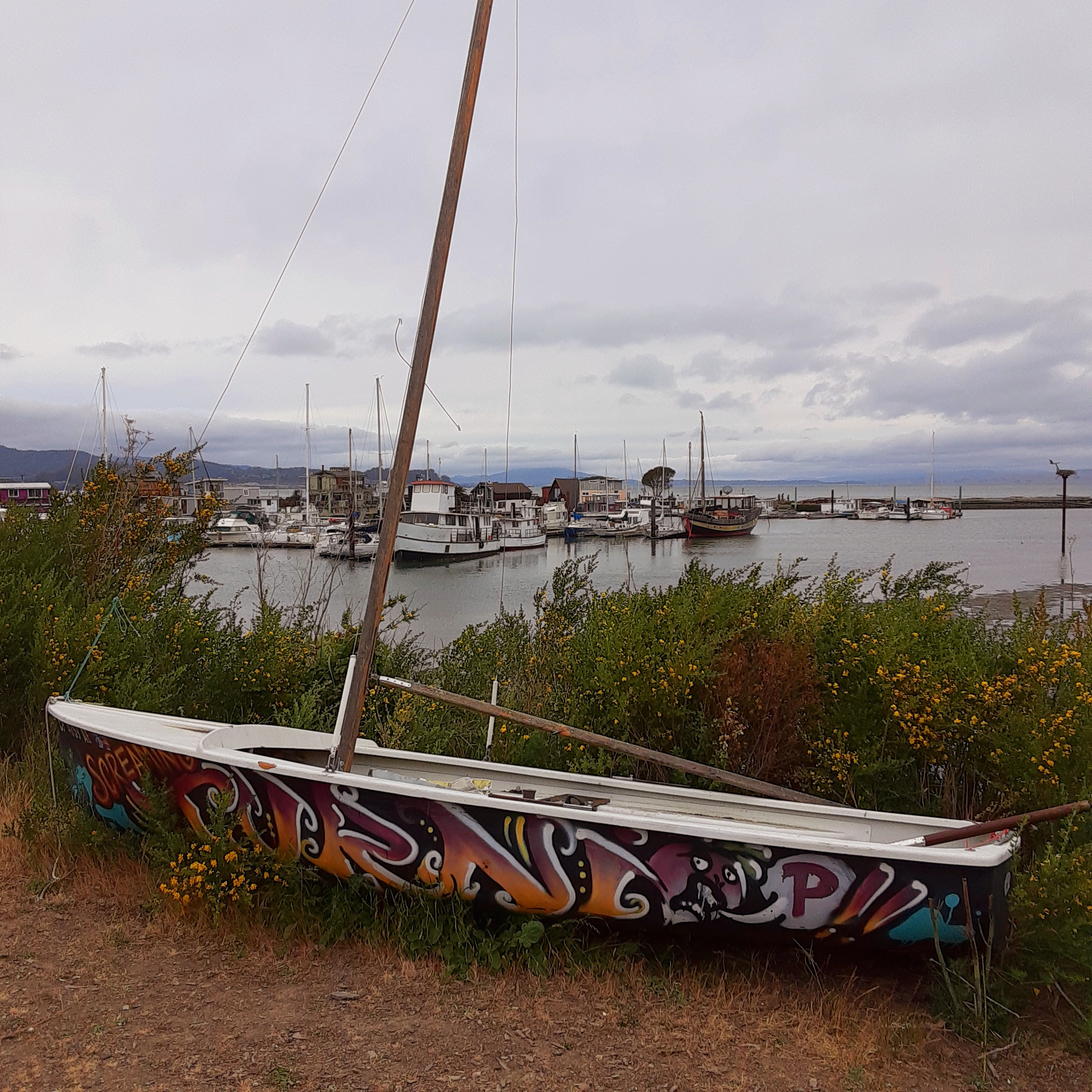 What if my enchantment with a place resonated with enough people that they might go there and love it, too, and they would tell their friends, and suddenly that weekend crowd of upwardly mobile Bay Area families might start to swell, and suddenly that 'hidden' gem is no longer hidden, and the place, by many accounts, is "ruined?" What if someone eventually builds condos and a Whole Foods there?
"Am I helping, once again, to kill the things I love?" Anthony Bourdain wrote of his fraught relationship with 'discovering' places.
And so I will avoid mentioning the name of this place as a kind of academic exercise in recognizing the vulnerability of such spaces, and to urge visitors, like myself, to respect the community. But let us acknowledge that this 'exercise' is absurd on any number of levels.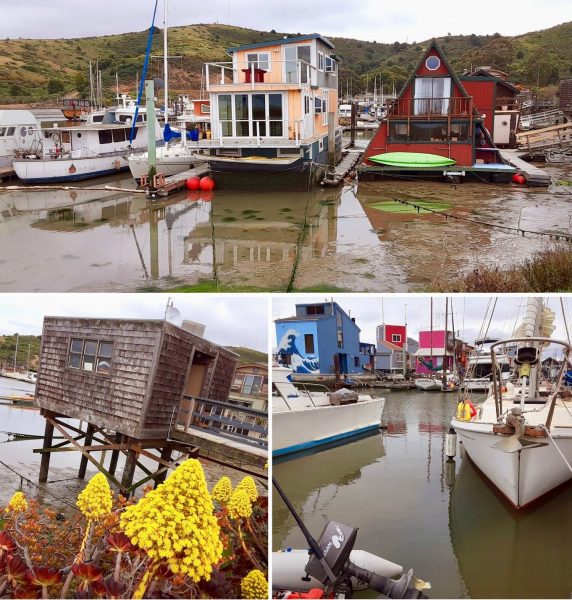 I realize that more than the place itself, I want to describe that intoxicating feeling one gets when going down a road never traveled to a destination floating in the imagination. There is only one first trip somewhere; everything after that is a facsimile. In nearly three years of sailing out of San Rafael, I passed this oasis many, many times. When we published a story about this spot last year, I'd made a mental note to go see it, but had completely forgotten about it until a cold, cloudy Saturday. I'd ridden my bike across the bridge to meet some friends in Point Richmond, and on the way back, came to a crossroads. To the right was an unremarkable, potholed road meandering toward the water. "Oh yeah, [that one place]."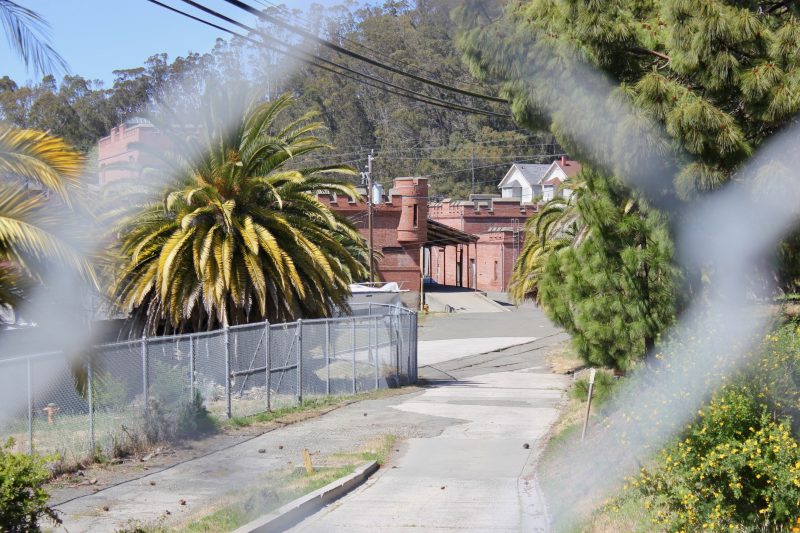 I deliberately fooled myself into thinking that it was just around the next bend, and spent the next half hour zooming downhill and up again, down and up. The empty hills were still green and buzzing with insects, but looked ready to turn brown at any moment. I rode past an abandoned brick factory, boarded-up housing and gated-off roads, and a now-decaying whaling station — home to the last whale-hunting fleet in the United States — which closed just a few years before I was born in 1975. The entire half-hour ride had an abandoned, ghost-town feel. Up, down, up, around a few more corners, and I felt that I'd physically earned the destination. Even those who drive here have paid some sort of dues, trusting their GPS enough to lead them to some treasure at the end of the road.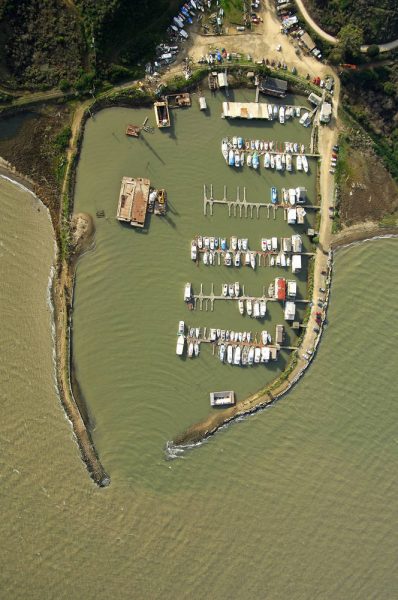 The first human contact I made after my uphill-just-to-get-downhill-again bike ride was a vendor selling cans of beer on ice for $5. Woody, unctuous plumes of smoke swirled around the buildings. (There's a BBQ place here; I came back to eat the following week, and it was delicious.) There are dirt roads all around the marina, which is small and full of all manner of different craft. There's a well-manicured neighborhood of houseboats that rivals Sausalito for waterside charm. With the tide exceptionally low due to an approaching full moon, the marina was rimmed with mounds of stinking mud.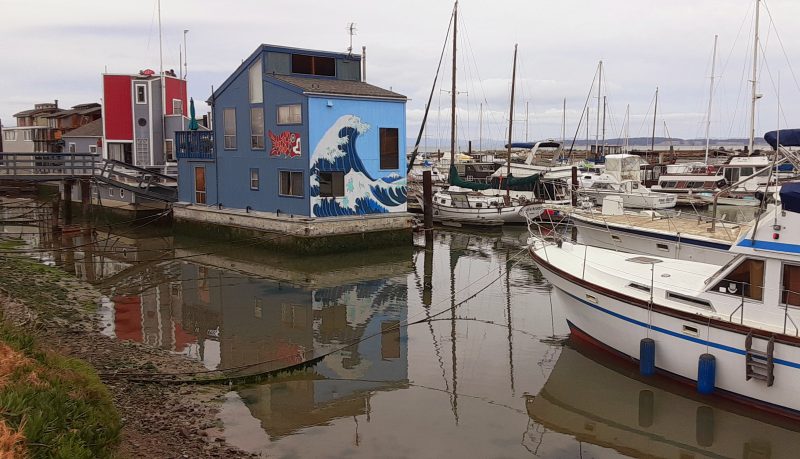 Even the charming, brick-building town of Point Richmond, where artisans are well represented, seemed like a stuffy, bustling metropolis compared to this laid-back beachside community. Gardens of succulents lined the path leading to the tip of the breakwater, where the sculpture of a big tree sat. There were artsy touches everywhere.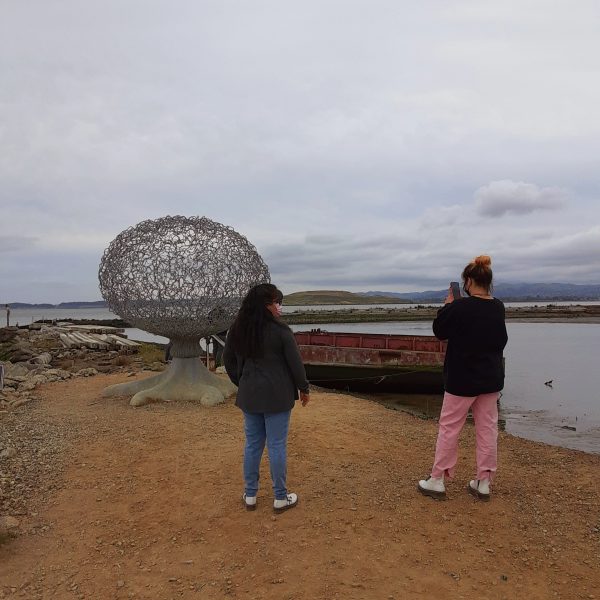 On the other side of the marina are empty hills and trails that dead-end at groves of poison oak. Discarded riprap lines the low-tide shores, and there are gated-off junkyards at the end of abandoned railroad tracks. There's a bit of a Mad Max, post-apocalyptic feel. I found myself continually surprised that any of this could exist symbiotically with booming seaside towns not far away, which have to fight tooth and nail to preserve their tiny working waterfronts. I felt great trepidation, again, about narrating any of this.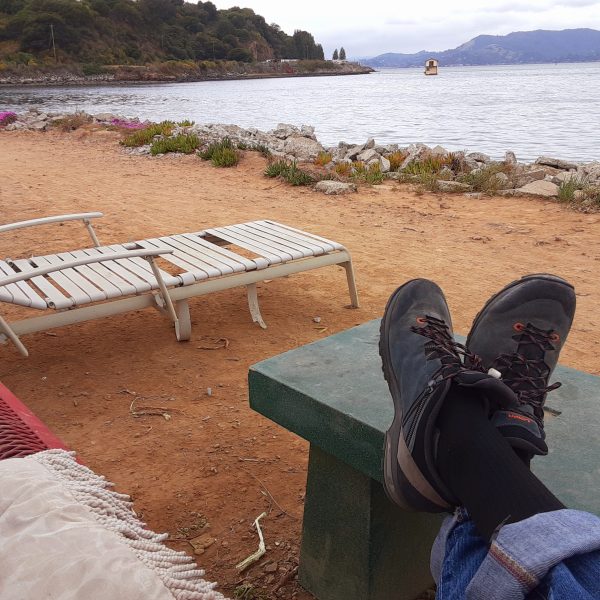 But if there are parts of the Bay — and society at large — that are so fragile that the mere mention* of such places automatically translates into their doom, then perhaps the conversation should be about that — about the fact that there can be a place universally loved by the public but in constant danger of being swallowed by a kind of development that all of us, at least on the surface, say that we do not want. (*This also assumes that a "mention" by Latitude possesses some kind of power and influence. If that's the case, then we command everyone to buy a subscription to the magazine and to contribute your hard cash to our own rustic and charming Bay Area institution.)
I should also acknowledge that my version of a "perfect shoreside nook" is highly subjective, and tainted with whatever nostalgia-in-the-present I happened to be feeling on that first day I biked down the dirt road. This entire area was formerly a working waterfront, after all, and its current postindustrial, artsy iteration might look to some — especially those who worked here 50 years ago — like the very gentrification I'm trying to rail against. "Why do all these goddamn Burning Man people have to weld sculptures everywhere?" someone might reasonably ask.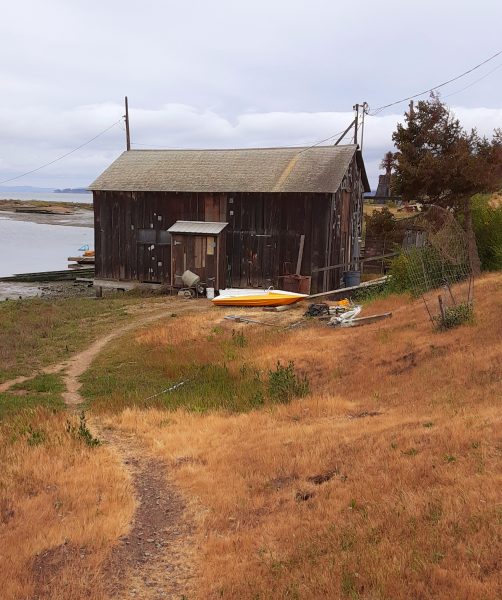 Screw it. Everyone come here, knock on the doors of the houseboats, and ask the owners if you can take selfies in front of their living rooms. Bring on the Starbucks and high-end microbrews. Where do I put my down payment on a condo?
Receive emails when 'Lectronic Latitude is updated.
SUBSCRIBE