James Vernon, who owns Folkboat #121, Faith, berthed in San Francisco's Gashouse Cove, submitted this story.
Folkboats have been racing on the Bay since 1958. They began the iconic 'woodies' Wednesday Night Series, now run on St. Francis Yacht Club's Cityfront racecourse, in 1961. While the pandemic made 2020 the first year that the class has not held a season championship in 62 years, Folkboaters have still organized a series of socially distant casual races on the Cityfront. Those races, which one of the fleet has dubbed the COVID Cup, attracted 10-15 boats. While the usually tight, competitive, one-design racing of the fleet usually requires a crew of three — one to drive and two to get wet — the racing this season has been singlehanded or doublehanded with members of your own household.
This weekend, they decided to revive one of the fleet's cherished traditions, a singlehanded regatta the class has not held for a decade. Back in 1969 the singlehanded regatta was born. With it came a trophy in the shape of a beautiful Folkboat rudder that for years hung in the shop of Svendsen's Boat Works in Alameda. Many legends of the fleet have their names painted on the trophy — more than one Waldear, Kaiser and Reed, as well as Sven Svendsen and Peter Jeal — and several of them turned up to try to do so again.
In times past the trophy was decided by a single race on the Alameda Estuary, but this time the fleet organized three short Cityfront races between the A buoy off StFYC and YRA 6 off Fort Mason, plus one longer race from Golden Gate YC to 16 (Blackaller Buoy) to 6. The conditions were perfect with 10-15 knots of wind and a weak ebb; the air was clear and the sun shone. It was shorts-and-T-shirt weather.
Ten boats started. The racing was tight, super-tight. At the finish of the last race, there were just two boatlengths between the three boats leading overall.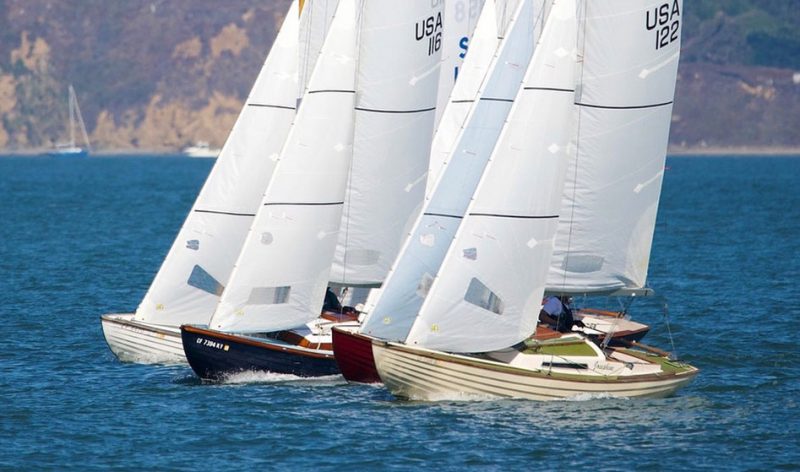 The big call of the day was whether to set the whisker pole. Those who did found it got their heart racing but made remarkably little difference to their boat speed.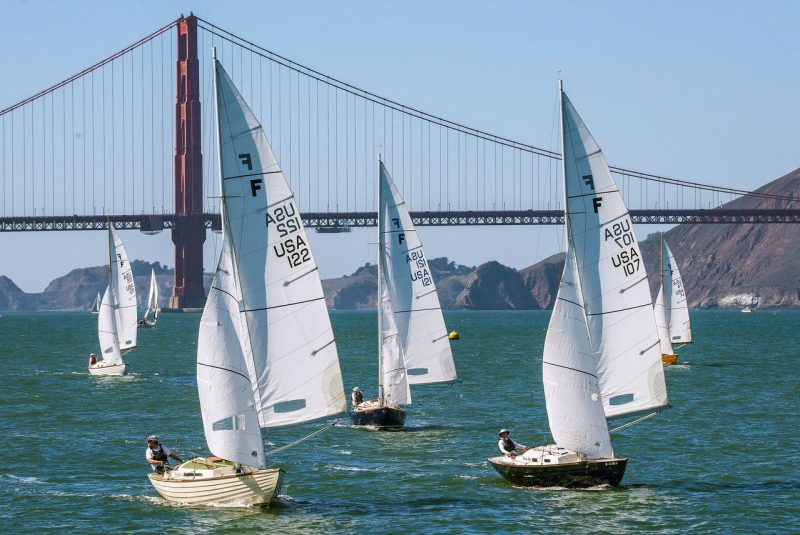 We allowed one throwout, thinking that not everyone would want to head up to 16, but all 10 boats, including fleet rookie Chandler Grenier, who came up from Alameda with #116, Sabrina, did all four races.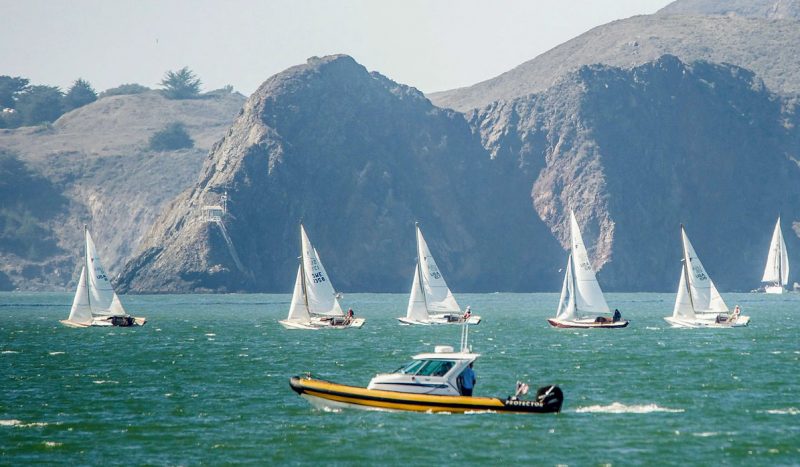 Just 3 points divided fifth, sixth and seventh place. In fourth place was James Vernon on #121, Faith, with 9 points, third place was Sean Svendsen in Richard Keldsen's #107, Nordic Star, with 8 points. In second place was Eric Kaiser on #122, Josephine, defending his decade-old title with 4 points. Winning it on a tiebreaker was 2019 season champion Tom Reed on #111, Freja. Tom last won it (for the third time) in 1997.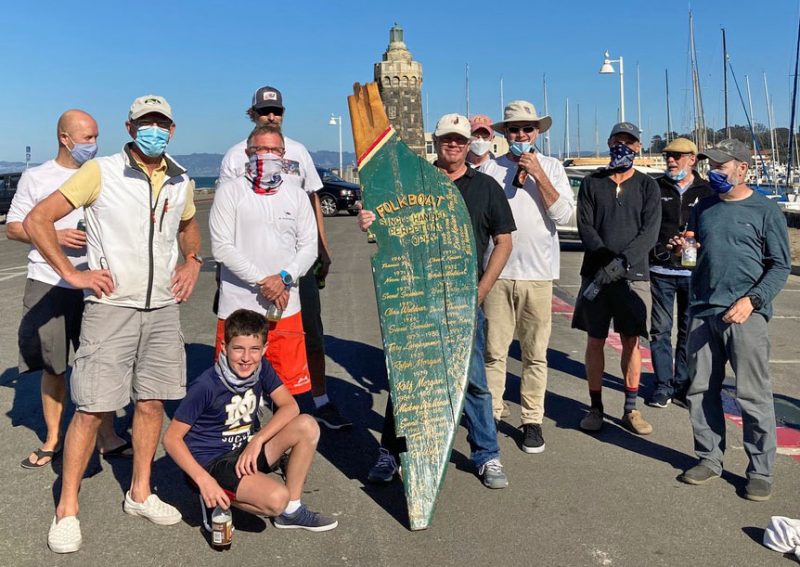 Curious about Folkboat ownership or local racing? Contact the fleet at www.sfbayfolkboats.org, or to join the SF Bay Folkboat Association group on Facebook.
Receive emails when 'Lectronic Latitude is updated.
SUBSCRIBE