Are You Making Caribbean Charter Plans?
It's worth keeping your tropical sailing dreams alive. While travel remains somewhat complicated and confusing, it is not out of the question. The Bahamas are open to US residents, and the BVI, which has been closed, is scheduled to reopen on December 1.
We spoke to Barney Crook of TMM Yacht Charters in the BVI, who is looking forward to welcoming charter guests back to the islands, though the specifics for reopening for businesses and sailors aren't completely worked out. Like governments everywhere, the BVI is putting in place rules and guidelines under which charter companies will be allowed to operate and travelers will be allowed to return.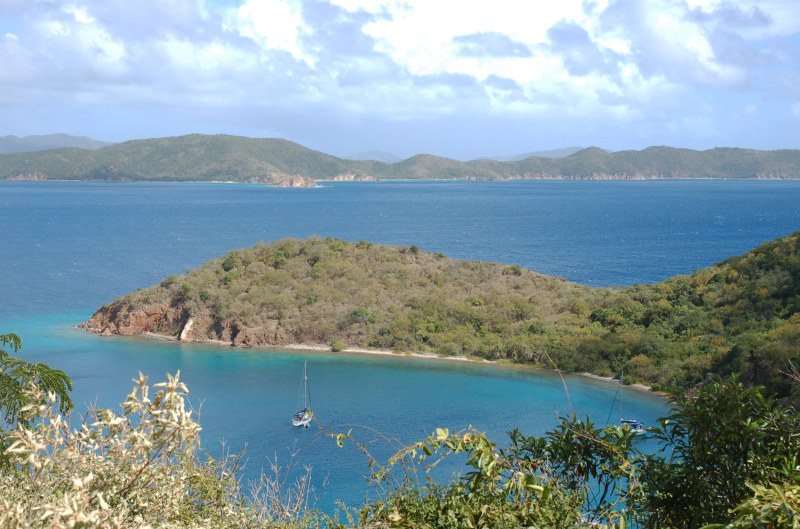 This is no different than California, where businesses are reopening, though the rules can change county by county as you travel from Oregon to Mexico. This makes sense as infection rates, and hospital resources and capacity, vary regionally. Fortunately, as the days get shorter and the temperatures start turning cooler, the ability to manage the pandemic is improving. People are traveling, the Nada Ha-Ha has 60 boats signed up to sail south as the Mexico cruising season begins, and many more folks are planning for the Caribbean as it reopens. Though it's not a time to let down your guard. Because of our high infection rate, the US remains at the top of many countries' banned-travelers list.
Travel Weekly is putting out a list of current travel conditions for the Caribbean islands, which you can view here. Most islands are requiring pre-arrival testing with paperwork to be shown upon arrival. There are varying quarantine requirements including testing and contact tracing while in the islands.
Among the islands currently open are the Bahamas, Antigua/Barbuda, Dominica, St. Barts, Barbados, St. Vincent and the Grenadines, Grenada, St. Martin and the US Virgin Islands. Among those currently closed to US visitors are Guadeloupe, Montserrat, Martinique, and St. Kitts & Nevis. We recently wrote that Australia and New Zealand are banning cruising boats from entering without prior approval.
While there are certainly more challenges than in the past, much has been learned to allow companies and sailors to connect again for tropical sailing cruises and vacations. If you've got plans, let us know in the comment section below or email us at [email protected].
Receive emails when 'Lectronic Latitude is updated.
SUBSCRIBE