Happy September, sailors! This month has significance for a variety of reasons, and mostly because the new edition of Latitude 38 is about to hit the streets. That's right, it's out tomorrow. But first, did you know that September 5th is World Beard Day? Beards are celebrated annually on the first Saturday of September. This year the celebration falls on a Saturday, which is just as well, because according to some it is also a day off work — though it's unclear whether you have to actually have a beard to qualify for the day off.
Regardless, we feel beards are a very appropriate celebration due to the fact that sailors and beards are almost a given, especially when sailing offshore. And for the ladies, could we perhaps neglect our own regular grooming habits that day and call it a beard? After all shaving on World Beard Day is evidently "highly disrespectful."
Now, there are a number of ways to celebrate. We won't list them all here, but we will tell you that reading is on the list. Perfect! By Saturday you should have your copy of Latitude 38, or be reading it online. Here's a sneak preview to get you started:
Donald M. Goring — Sailmaker for 55 Years
In the late 1960s, Donald opened his own loft at 730 Polk Street in San Francisco. He spent long hours in the loft, building up the business despite the Summer of Love happening in the City. As an early multihull proponent during the popular homebuilt Piver and Brown years, he made sails for many trimarans in the Polk Street loft. He later raced aboard a Crowther Buccaneer 33 for a while, but could not adjust to the lack of heel underway, didn't like the sea motion, and decided to stick with light-displacement monohulls.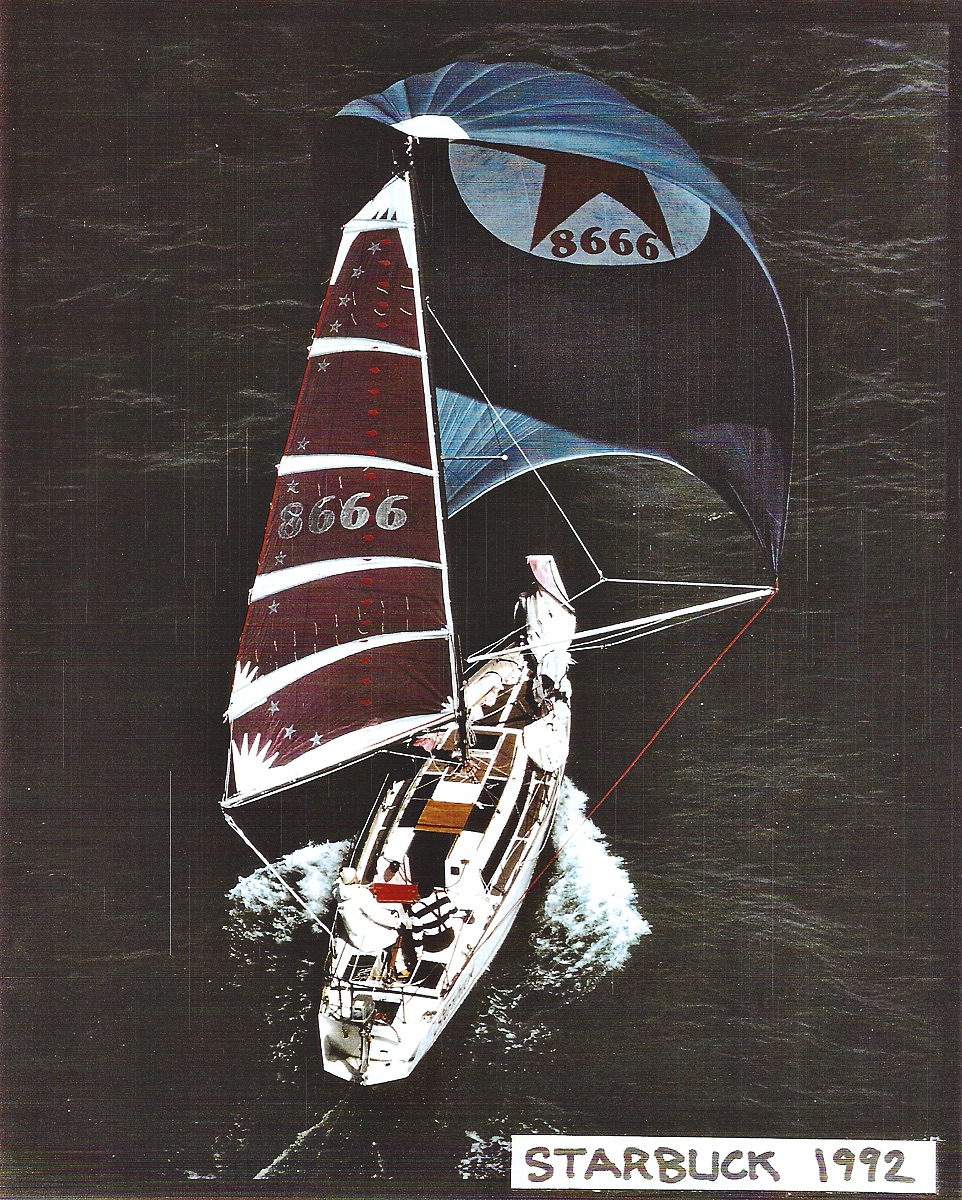 A Well Earned Celebration — Tahiti Moorea Rendez-vous
There were plenty of arguments for shelving the Rendez-vous this year, too. But organizers, sponsors and this writer all agreed that the 2020 cruising fleet deserved to do a little celebrating — not only for completing a major, three-to-five-week ocean crossing, but also for having endured weeks of confinement onboard, at anchor, without even being allowed to jump into the water to take a 'sea bath'.
So, the original Rendez-vous dates were pushed back to July 24, and word began to circulate via cruiser nets and online posts that the Rendez-vous was on!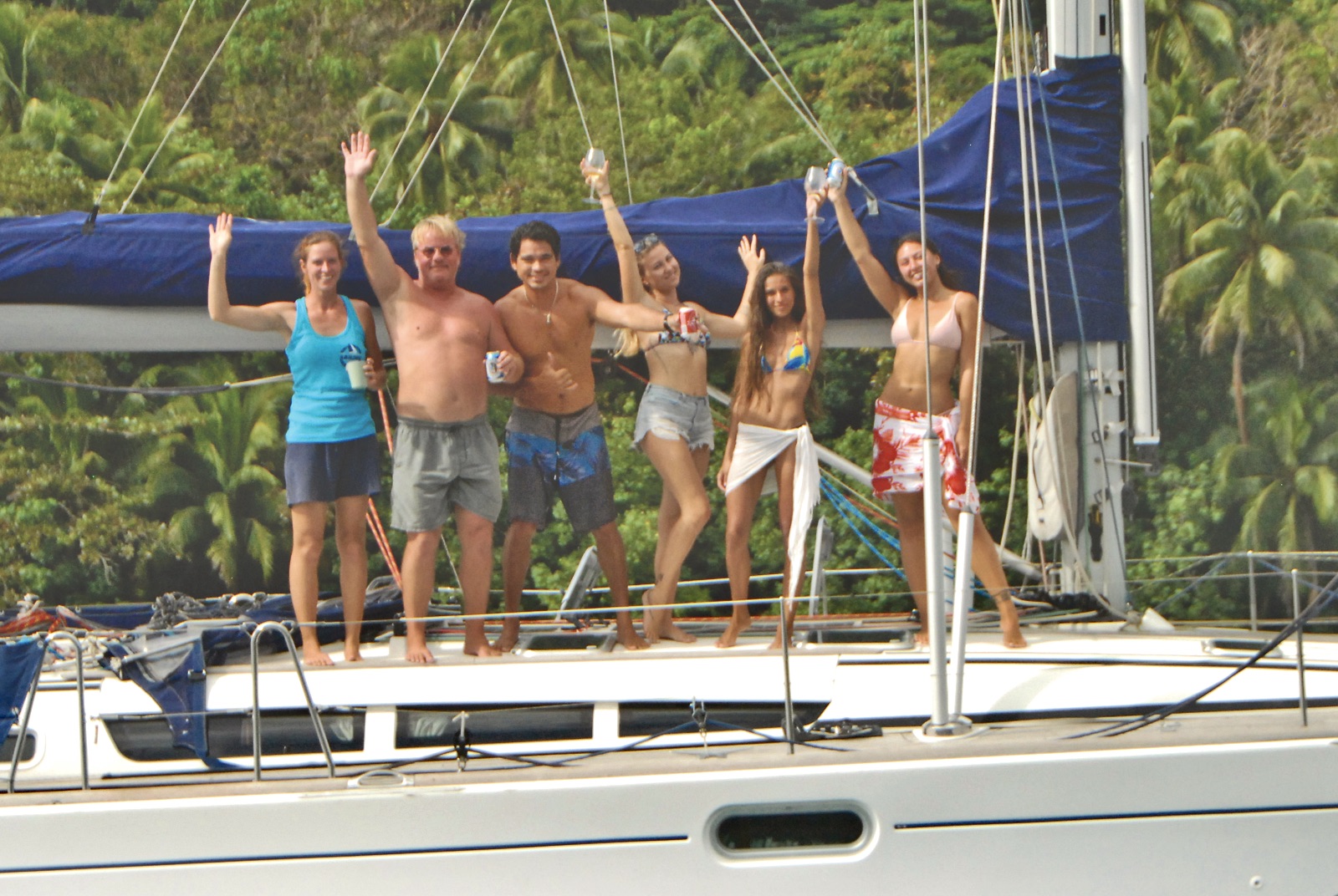 From St. Francis Perpetual Regatta to Rolex Big Boat Series
In 1964, RC [Ken] Keefe convinced Commodore Stan Natcher that StFYC should create a series to showcase big-boat talent. Nine entries from Northern and Southern California competed in that first regatta. Jim Wilhite's S&S 63 yawl Athene was awarded the St. Francis Perpetual Trophy.
The regatta soon morphed into the Big Boat Series, but evolved with the times as sailors' interests — and boats — changed.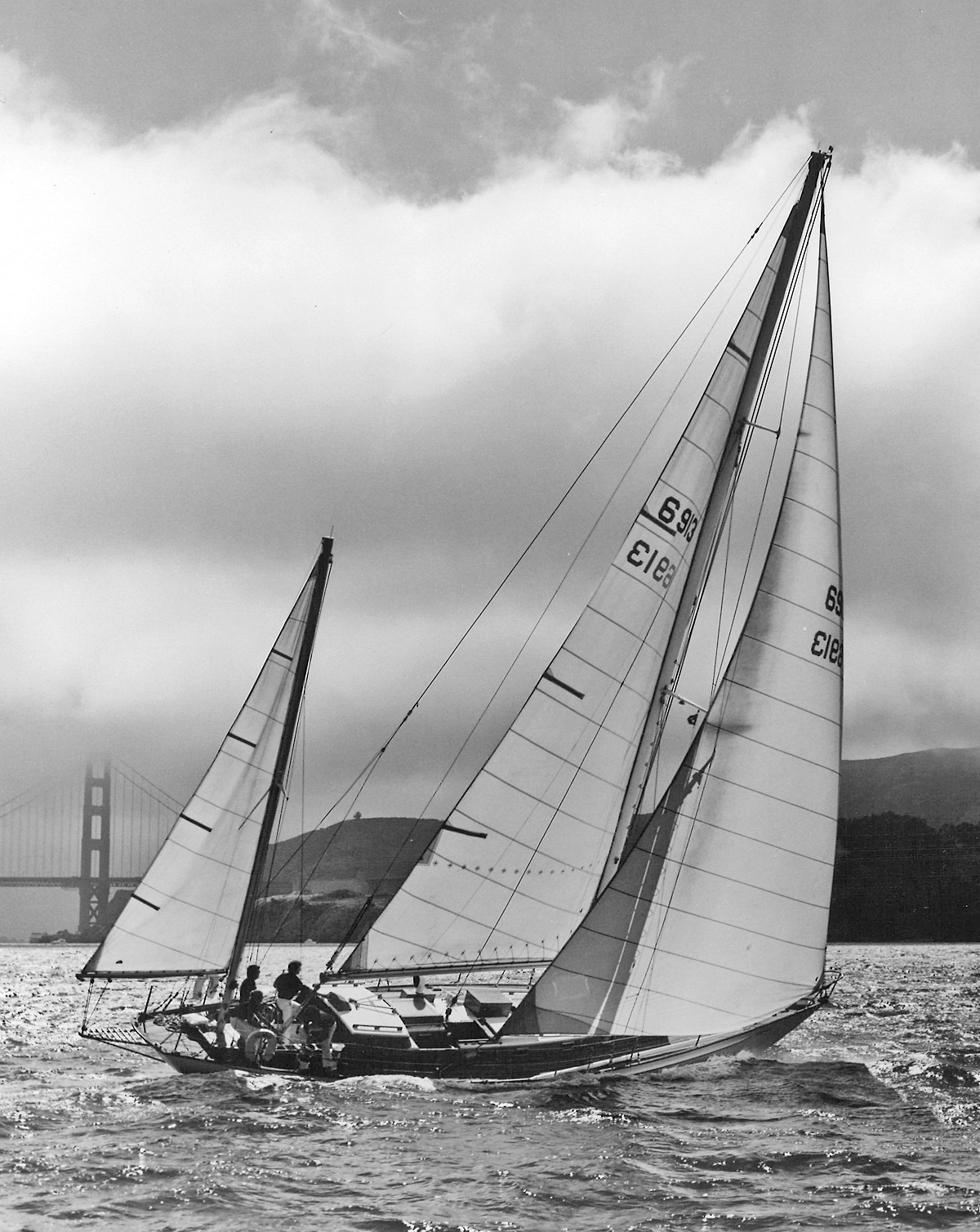 Exit Strategy — Wauquiez PS40 The Ties that Bind
We were in the middle of our first major ocean crossing, and were getting our first exposure to how tightly knit the sailing community can be in spite of its transient nature. We all relied on each other a lot — sharing tools and fixing things, commiserating, and celebrating. Through the Pacific Islands, buddy boating in groups of two or even 12 was common, and in this case, 14 of us from seven boats ended up spending a couple of weeks together playing on Suwarrow. If we hadn't changed our plans about going directly to Tonga, we would have missed out on some of the most fun we've had in our cruising career so far.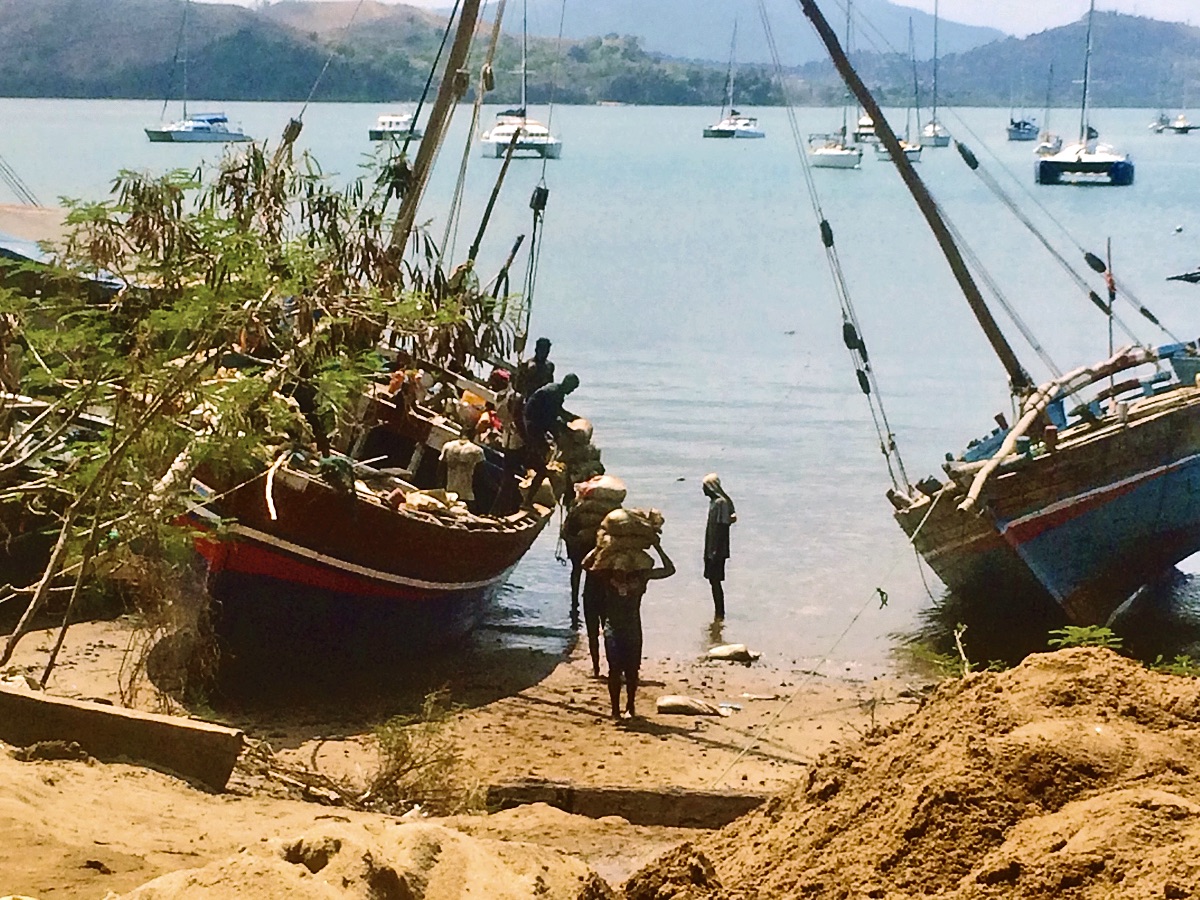 Plus we have pages and pages of more stories and regular features:
Letters: Two Rescues; This Reminds Me of This One Time . . .; A Quarantine Flag Correction; and more.
Max Ebb: 'In Pursuit'
A feature on boat deliveries: 'Washington to San Francisco — and Vice Versa'
Sightings: 'Kurt Jordan Enjoys a Composite Career' & 'Sailing Into Summer'
World of Chartering features 'Benicia Cruise — The Perfect Two-Day Getaway'
And of course there's this month's Racing Sheet.
And we announce the winner of August's Caption Contest(!)
So you know what to do. Start grooming your beard for Saturday, and tomorrow, rush out for your copy of September's Latitude 38 magazine from any of our fantastic distributors, or read it online here.
Receive emails when 'Lectronic Latitude is updated.
SUBSCRIBE