Steve Lehmann is Latitude 38's latest Golden Ticket winner. Steve and his wife, Terri, had spent the past five months in Utah. One of the first things they did when they returned to the Bay Area was pick up a Latitude magazine at Marina Village, Alameda. Inside was Steve's ticket for a free T-shirt.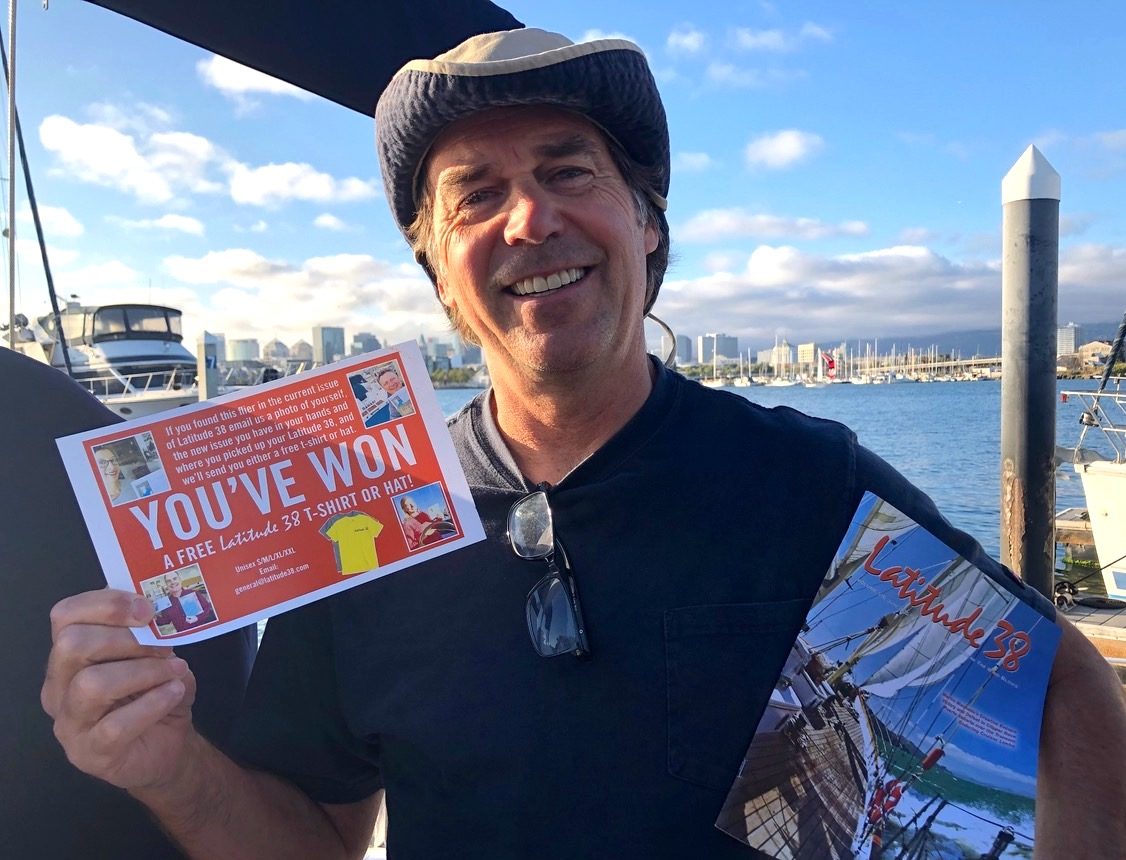 "It was great to get back onboard and to pick up a Latitude 38 at Marina Village!" Steve said. "I'm an avid reader of Latitude 38 and was very surprised when I saw the ticket for the shirt. Keep up the great work!"
Steve and Terri bought their Catalina 34 MkII in March 2019, and are members of the Oakland Yacht Club.
"We are 'wannabe' cruisers," Steve said, "and have learned a lot with this boat, as well as from the great people of OYC!"
Both sailors are retiring this year and plan to buy a cruising boat in the near future.
"We are from the mountains of Utah, so ocean sailing is new to us other than the few charters we have done in the San Juans and Virgin Islands.
"Previously, I had a Ranger 23 that I kept on the Great Salt Lake, and we did a short stint with Park City Sailing in Heber, Utah. They had a couple of J/22s and Rhodes 19s."
Steve and Terri live in Las Vegas, and before COVID-19 threw the world into turmoil they would commute to Oakland on weekends.
"OYC is a short drive, and we loved spending our weekends on Alameda at OYC and on the Bay," Terri said. "Now with COVID we aren't flying and have listed our boat for sale, which is a little sad."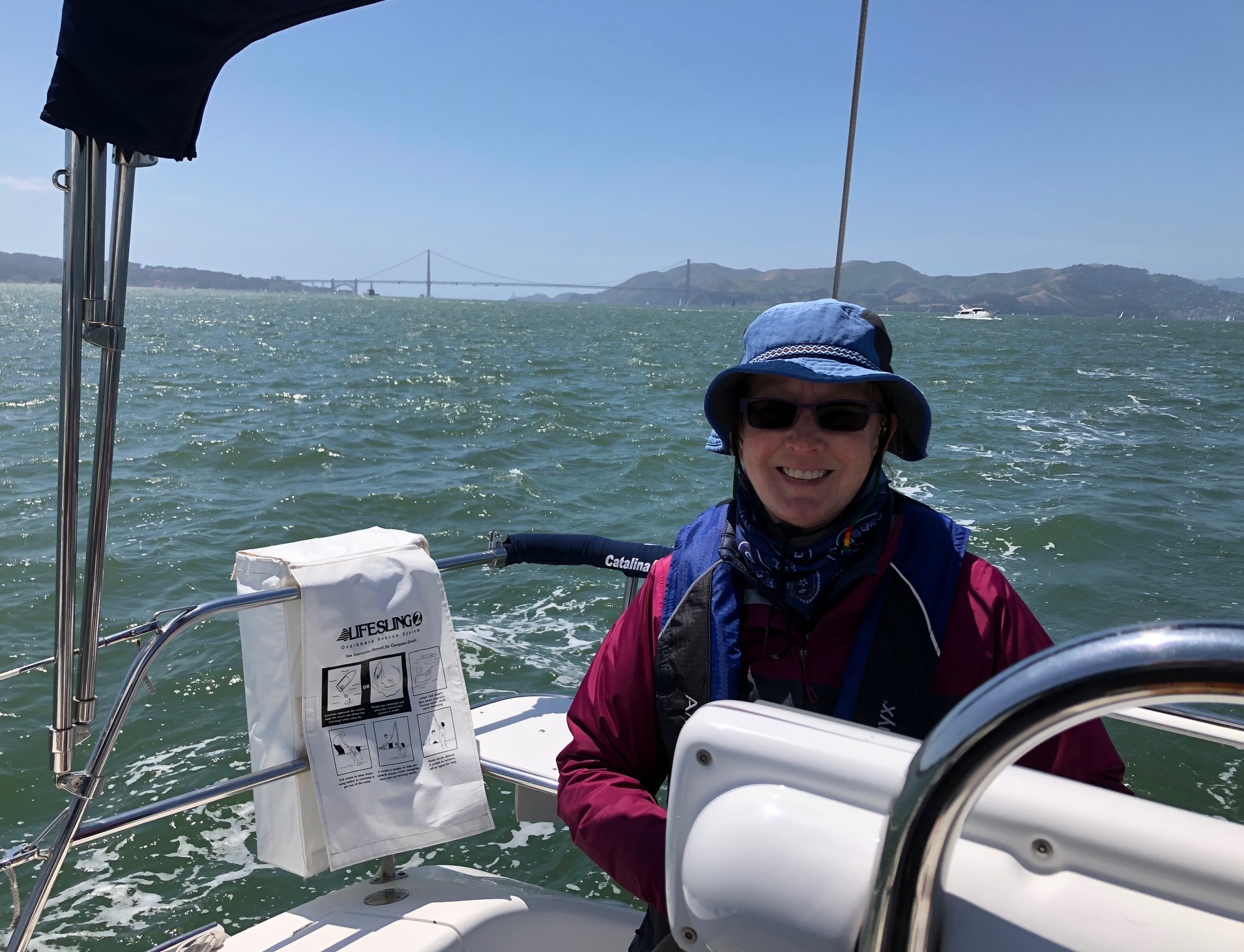 However, selling their boat is not the end of Steve and Terri's sailing story.
"With retirement this month we are getting our ducks in a row to purchase the cruising boat. We are thinking a 42- to 46-ft monohull. We are flexible on starting location, so the right boat anywhere works for us. Ideally an upwind starting location!"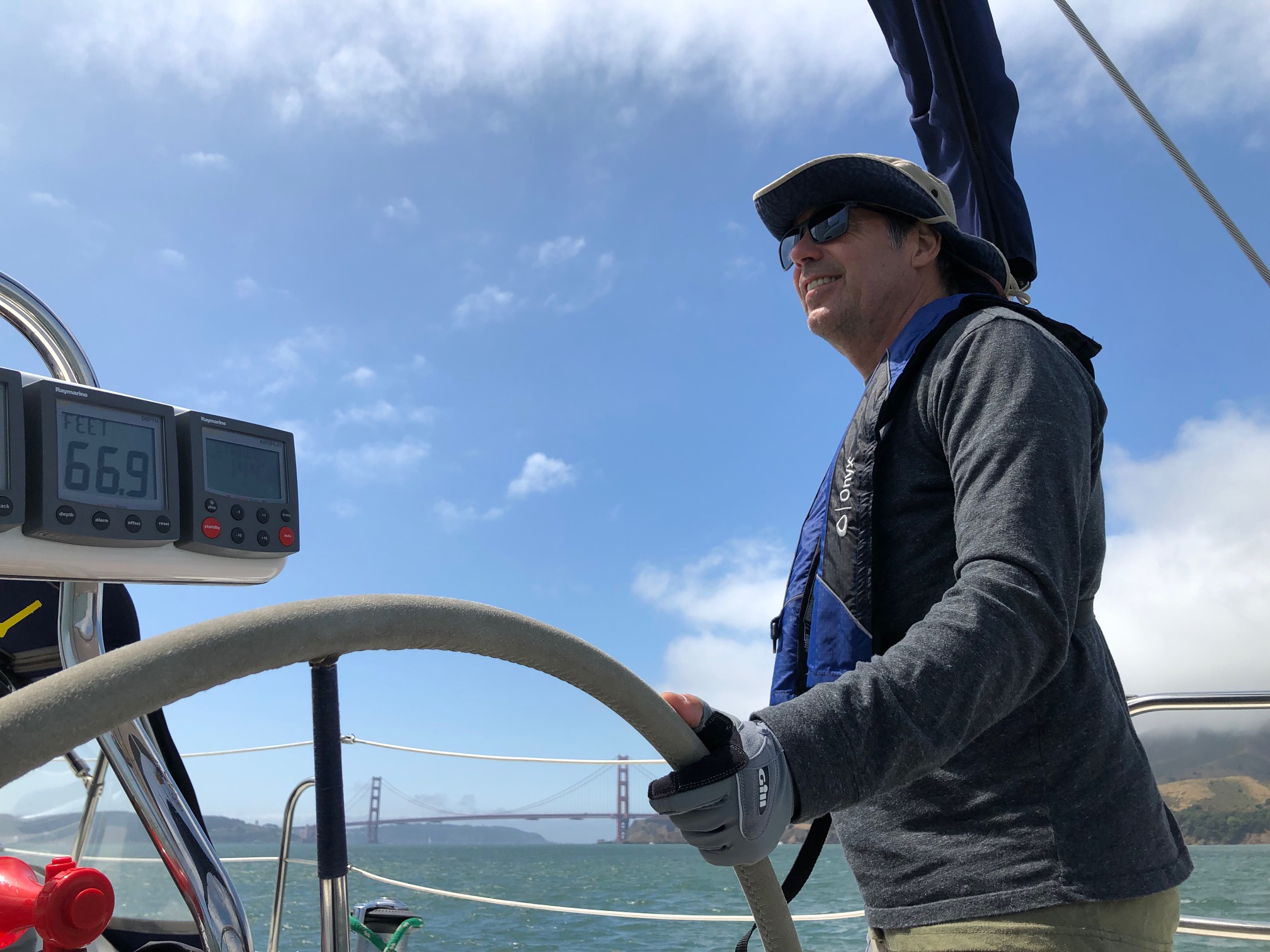 And in the meantime, "The T-shirt arrived today and it's terrific. Thank you!"  – Steve.
Receive emails when 'Lectronic Latitude is updated.
SUBSCRIBE