We wanted to say one last word about the 26th Baja Ha-Ha, and to share a few unpublished photos and anecdotes.
We would again like to thank Latitude 38 founder and Grand Poobah of the Baja Ha-Ha, Richard Spindler, for penning this year's recap of the 26th cruiser's rally from San Diego to Cabo San Lucas. This final(-ish) recap marks a kind of passing of the torch. (There have been many such moments in the last few years here at Latitude). With any luck, we hope to send our newest editor on next year's 27th Ha-Ha and report on the event from the perspective of a first-timer. With that said, we also wanted to prepare the West Coast cruising world for the upcoming Ha-Ha XXVII.
"So soon?" you might ask. Well, one thing we've learned is that you can never plan soon enough.
Also, we grabbed many photos from the Baja Ha-Ha website, and from social media. If we have published a photo of yours that is not properly credited, or if you'd like to add a few details to said photo, then please let us know!
The Last Words
— "We had great sailing this year, and it was wonderful to meet everyone. An incredible event." Kevin Millett, who is on his third Ha-Ha, and new wife Katy.
— "Man o' War Cove was great. Maybe one less day at BSM." Mark and Linda LeVander, I'O, Davidson 44.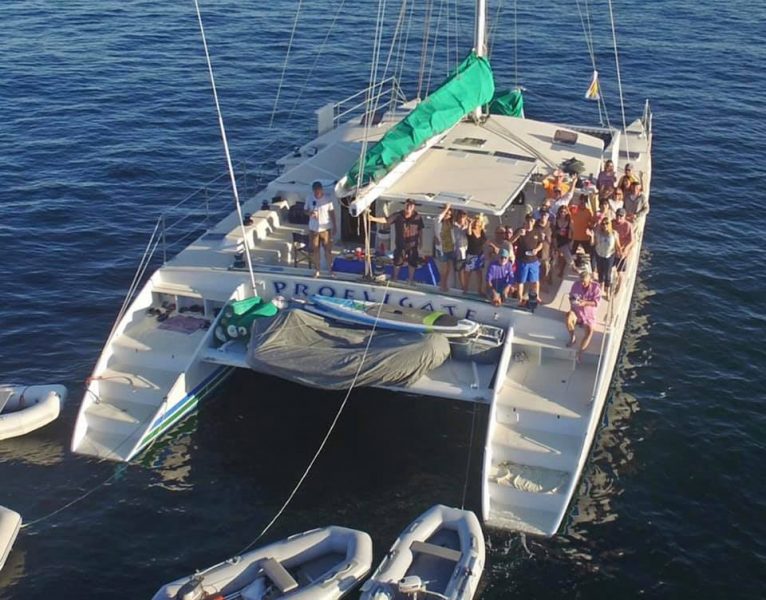 — "Sailed both first legs and nipped 50-foot cat for line honors in the first leg. It was crew Wayne Harvey's first time sailing offshore at night. But we had Jay Crum of Santa Cruz, too, professional sailor and great guy. Went offshore on both legs, second one 100 miles offshore. Wahoo sushi, seared ahi, but missed a good size dorado. Another great Ha-Ha, thank you so much." Robert Day, Day Dream, J/122.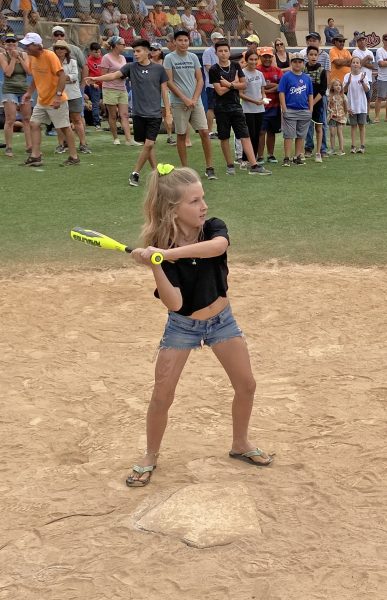 Here are some of the Poobah's notes:
— There was some towing. Kurt Christofferson's Deerfoot Emma, a vet of five Ha-Ha's, towed Baron Weller and Heather Kahler's Aries 32 Sans Souci most if not all of the way to Cabo.
— Somehow Betsy Ash and Warren Swopes' Beneteau 423 Cyan and Robert Blackwood's schooner Force Majeure had a major bow-to-beam collision at night in the wide entrance to Mag Bay. The collision was so violent that one Cyan crewmember later peed a little blood. Both skippers agree on who was at fault — the other guy.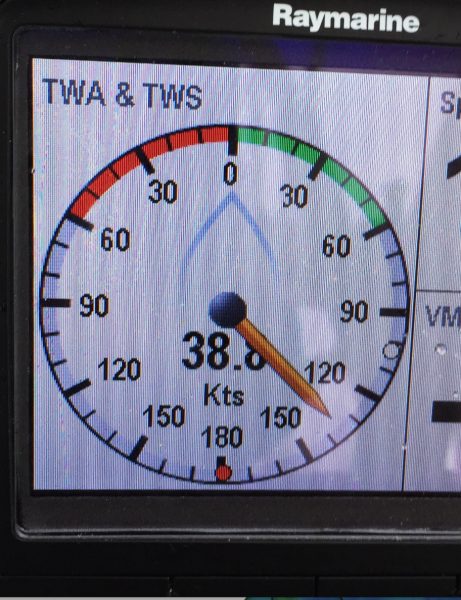 — After the fleet arrived at 240-mile-distant Bahia Santa Maria, one boat reported having seen 44 knots of wind, while others told stories of wind in the high 30s. Having never seen such winds on the Ha-Ha course in 25 years, the Poobah was just a tiny bit skeptical. But Daniel Casey of the Jeanneau 469 Shanti had a photo of his instruments showing 38 knots. The Poobah became an embarrassed believer instead of a doubter.
— With the approach of the depression [the remnants of Tropical Storm Raymond], the Cabo San Lucas Marina staff worked hard to squeeze every boat possible into the marina. Darin, Chewy, and Guiti worked tirelessly, assisted by all the boat owners. Chewy literally gave the shirt off his back. For when one of the Ha-Ha women admired the IGY Marina shirt he was wearing, which hasn't been made in years, Chewy took it off his back and handed it to her.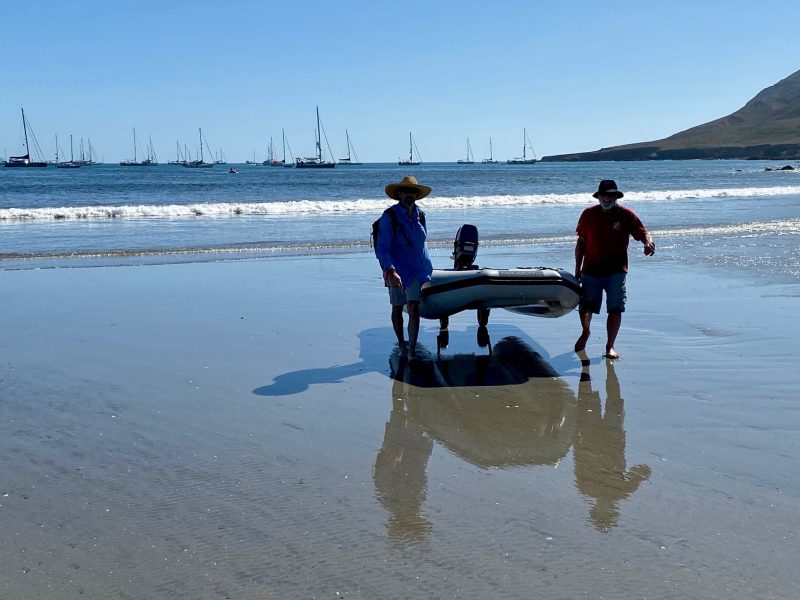 — The tentative dates for Baja Ha-Ha 27 are November 2-14. Don't miss it!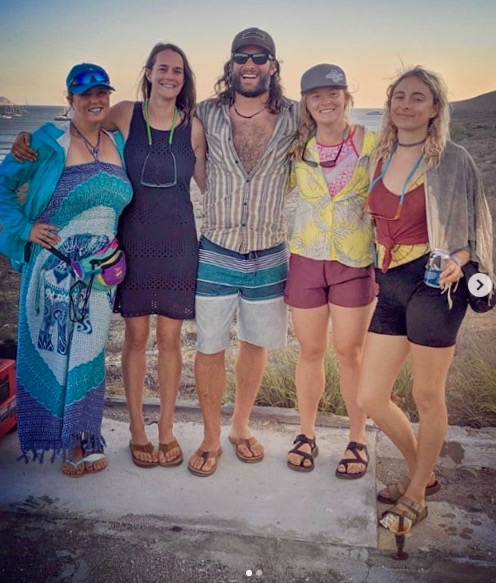 — In the 'old days', such as the first race the Poobah did to La Paz in 1981, or even the first Ha-Ha in 1994, things were so much easier from a management standpoint. The fleet was given a two-day weather report before the start, and wished the best of luck, and sent along their way. There were no additional weather reports, no daily position reports, no two-way communication, no contact with the outside world. It was so easy. It's monumentally more work now.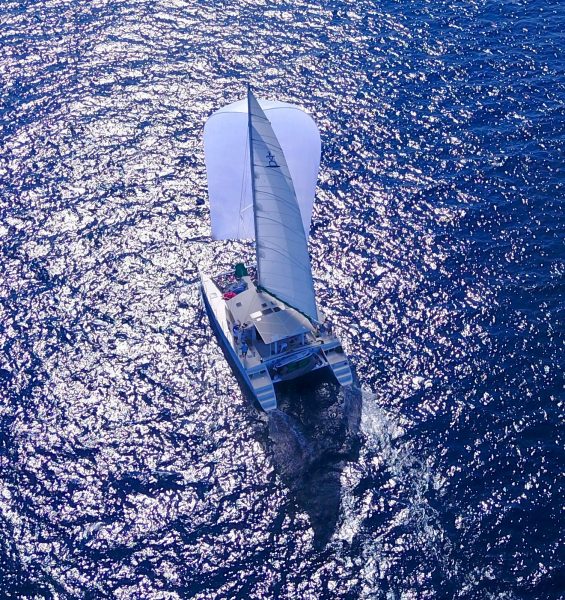 — The Assistant Poobah Patsy Verhoeven responded to literally thousands of emails before the event, and responded to thousands of InReach messages during the event. The Poobah couldn't have done the Ha-Ha without her. Nor could the Poobah have done it without all the other behind-the-scenes work done by Doña de Mallorca, Chief of Security. A huge thanks also goes out to the crew of Profligate: Dino, Chris, Sabra, Gordon, Edwin, Christopher, Lynn, Mia, Doña, and certainly not least of all, Scott. Mind you, nobody is looking for even an ounce of sympathy. [We] all love putting on the Ha-Ha. Absolutely love it! It allows us to enjoy our Golden Years right now.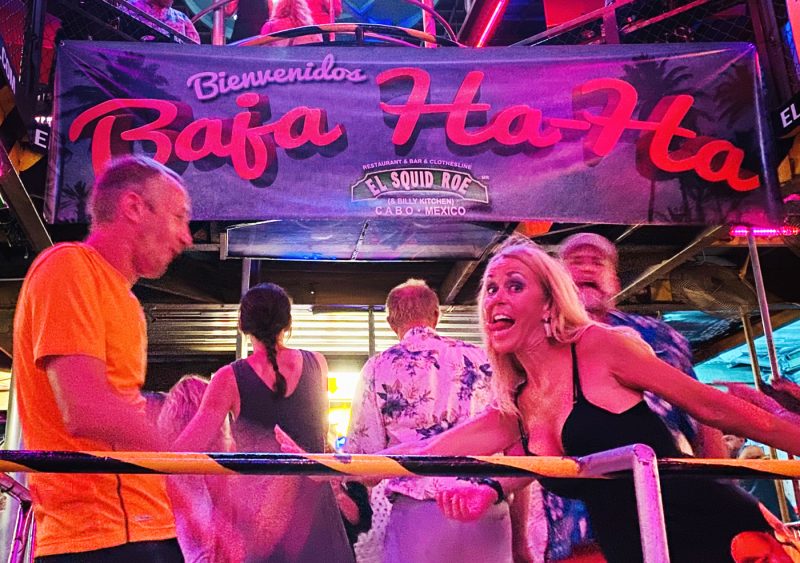 Do You Want to Do the Baja Ha-Ha Next Year?
We assume that prospective Ha-Ha-ers fall into two categories: those who have their own boats, and those who are looking to crew. If you're in category one, then the decision to go will involve the relationship with your job, your finances, etc. We can't give much advice here, but there are plenty of stories about cruisers who thought it would be impossible and found a way.
As for those looking for a boat to crew on, our advice is simple, but pointed: Start looking now. We were shocked to find that a great many boats were already booked for this year's rally as of March 2019. Some skippers told us that they get requests to crew "years in advance."
We will take a break from all things Ha-Ha for the next few months, but will bring you news of the 2020 Baja Ha-Ha XXVII signups in the spring. Stay tuned, or check www.baja-haha.com for updates.
Receive emails when 'Lectronic Latitude is updated.
SUBSCRIBE