Happy holidays, Latitude Nation. And for all of you on the West Coast, the current deluge of rain marks the unofficial but totally welcome end of fire and power-outage season. We can think of no better way to rejoice than with a new copy of Latitude 38. Here's a sneak peek.
"A total of 121 boats with 464 sailors started the 26th annual, 750-mile Baja Ha-Ha from San Diego to Cabo San Lucas, with stops at Turtle Bay," wrote the Grand Poobah in this year's Ha-Ha recap, which leads off the December issue. We would like to thank the Poobah for cranking this story out on a tight deadline, and with a gazillion other jobs hanging over his head. We simply cannot thank Latitude 38's founder and longtime publisher enough for this Herculean effort.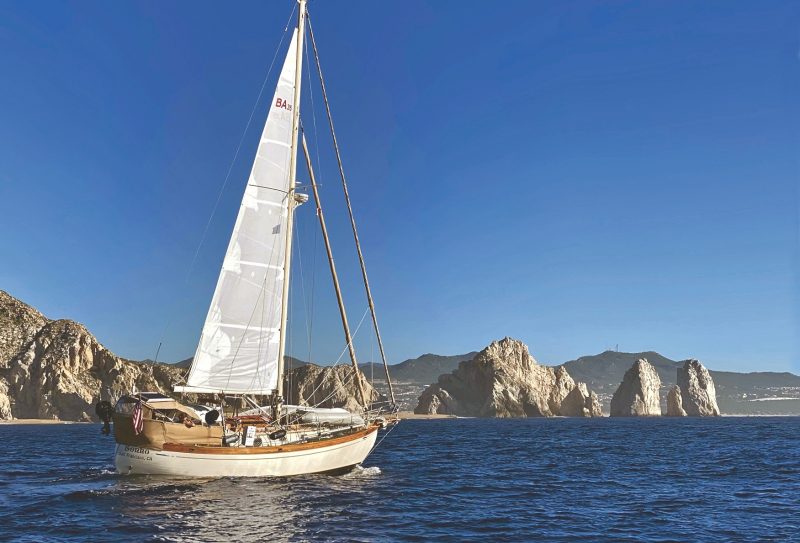 "There were two new features to this year's Ha-Ha," the Poobah wrote. "First, adding a third stop at Man o' War Cove. And second, having to deal with the prospect of the remnants of what once had been Tropical Storm Raymond. In the previous 50 years, no significant storm had ever crossed the Ha-Ha route when the fleet was passing through. No matter where the boats went, all were sheltered in place well in advance of what was left of the depression. None were hit by more than 20 knots of wind, and most saw much less. All, however, were drenched by torrential rain."
There is so much to say about this year's Ha-Ha that we simply could not do it justice in this post. Please stay tuned for a special post-Baja Ha-Ha 'Lectronic Latitude extrava-ha-ha-ganza on Wednesday. We will bring you unpublished pictures, anecdotes, and a little teaser into next year's 27th iteration of one of the world's largest cruiser's rallies.
Do you want to do the Baja Ha-Ha Cruiser's Rally? We'll tell you how you might pull it off.
"Some buddies of mine — one of whom deckhands on my salmon skiff in Alaska — finally had an opening with the crew," Martin Machado, an artist, sailor, fisherman and merchant marine who was featured in the pages of Latitude last year, said of his new-to-him boat partnership on the Pearson Commander Larus.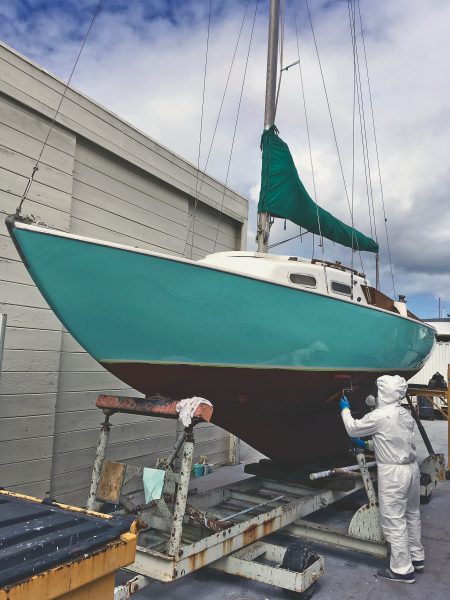 "She was due for a haulout, and I was amped to paint the topsides. In my experience, everyone gets more excited to fix up a boat if she's looking good." Martin had his sights set on Spaulding Marine Center to do the work; he's friends with Clark Beek, the general manager at SMC.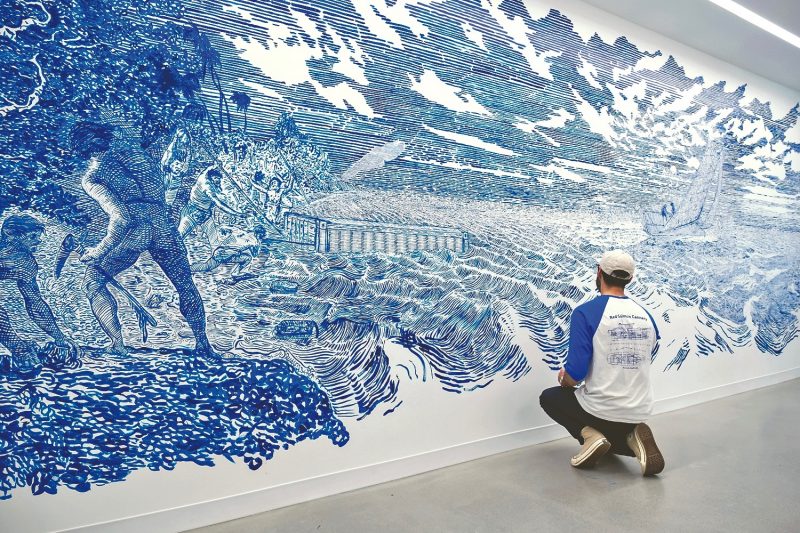 "Windsurfing was well represented in the pages of Latitude 38 in the magazine's early days, before it slowly disappeared through the '90s. In 2001, Sports Illustrated ran a story with the lengthy title, 'Where have all the windsurfers gone? It was the adventure sport of the 1980s.'"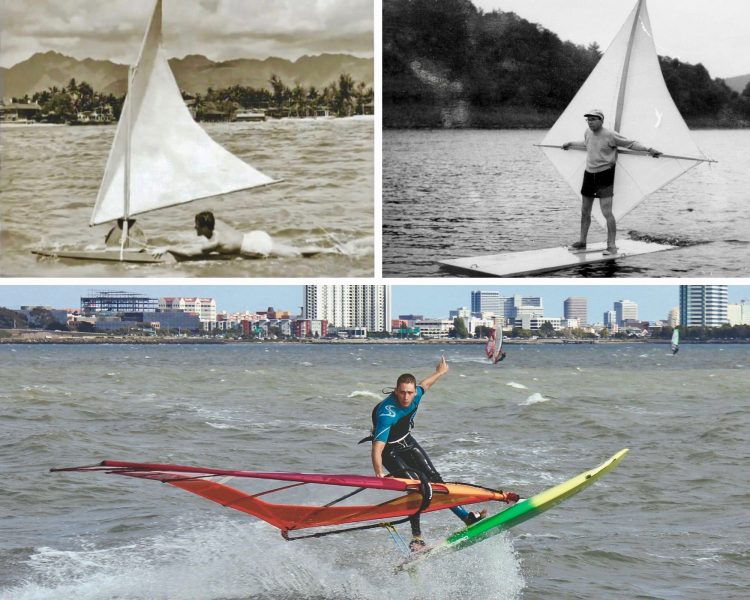 This month, we conclude our three-part series asking, "What's next for Berkeley Marina?" as told through the lens of that most dedicated (we would say obsession- driven) sub-genre of sailing: the sport of windsurfing. Last month, we focussed on the Marina's businesses and politics, and the overall saltiness of the city. This month, we take a look at windsurfing's boom, bust, and gradual resuscitation. We also examine the obsessive nature of being a sailor and devotee of wate rsports.
Each month, we love hearing about West Coast sailors' far-flung travels across the Seven Seas. But in this month's Changes in Latitudes, we have a story about cruising grounds right in our backyard: The Channel Islands, which are sailable year round, but really shine in the fall.
"For much of the year, California's coast is notoriously unfriendly," wrote James Dilworth. "Few harbors, strong winds, and large swell rolling in from across the Pacific. But fall typically brings weeks of magical calm where the northwest winds abate, the swell subsides, and anchorages that are typically wild become thoroughly pleasant places to drop the hook and enjoy a side of California few get to experience."
"During the Yacht Racing Association awards party at Berkeley Yacht Club in November, Latitude 38 crowned a new Queen," wrote racing editor Chris Weaver. "A Queen of the Unofficial Women's Circuit, that is. The Women's Circuit is a loose list of women-skipper races and seminars that we feature in the annual Northern California Sailing Calendar and YRA Master Schedule. We had encouraged participants in those events to advise us of their own accomplishments or to nominate a worthy woman sailor."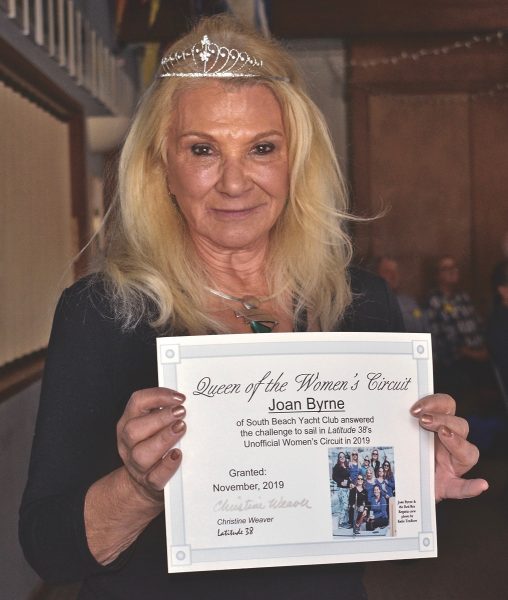 Also in racing this month, we have part two of Season Champs. Among those featured this month are Mike Quinn and Frank Van Kirk's Santana 22 Albacore out of Richmond Yacht Club; Darren Cumming and Melissa Litwicki's J/24 Downtown Uproar; and Ron and Oliver Kell's Express 27 Abigail Morgan out of Corinthian Yacht Club. And let's not forget the thrills and spills in The Racing Sheet.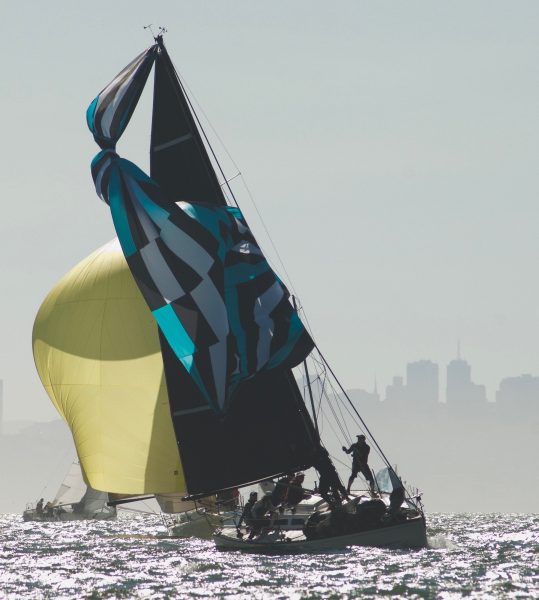 But Wait, There's More
Let's not forget about Max Ebb, who brings us a list of nautical reads this month — the perfect gift for sailing and non-sailing friends alike (we also have a review of sailing-themed books in Sightings). In this month's Letters, we talk about an east- northeast gale in October that led to those pesky power outages; but don't call this the 'new normal', said one reader. We'll also have a profile on the cruising and racing Overton family, a brief history of the San Rafael-based Active, a quick look at Seaward's facelift, and, of course, the winner of this month's Caption Contest(!).
You can get your new Latitude here, or read it online shortly. Happy (early) holidays, everyone, and please enjoy one of our favorite issues of Latitude 38.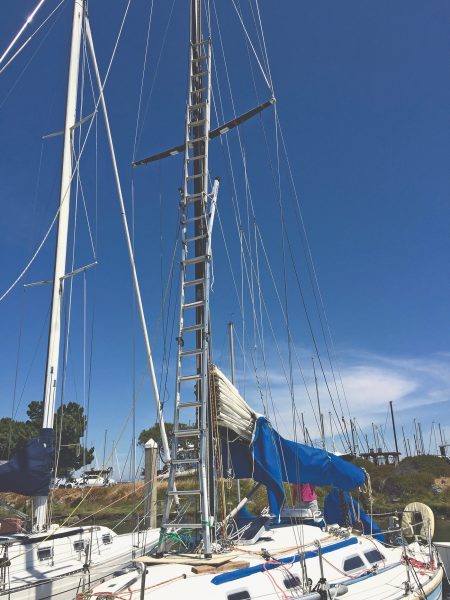 Receive emails when 'Lectronic Latitude is updated.
SUBSCRIBE