Who Has Authority Over Anchor-Outs?
In the 100-plus-year saga of anchor-outs on San Francisco Bay, the question of who, if anyone, has authority over people living on the water has been passionately debated in the pages of Latitude, and has called into question the very nature of government. Laws about anchoring out have long been on the books, but have gone unenforced, and the reality on the water and in shoreside communities has remained in a kind of stasis, some would say a quagmire.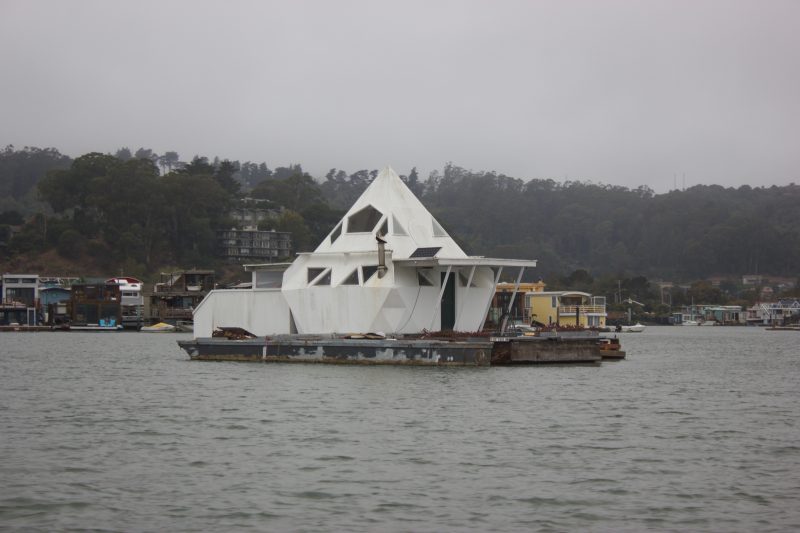 Tempers have flared, boats have broken loose, sunk, and been destroyed, and lives have been affected, but the anchor-out community — which is mostly centered in Richardson Bay, but has also taken root in the Oakland Estuary and other corners of the Bay — has persisted for well over a century, ebbing and flowing with the economic and cultural tides. Over the past four years of reporting on this issue, many seasoned anchor-outs have told us that the majority of vessels at anchorages are unseaworthy and their occupants non-mariners — or simply, 'homeless', a population that is often plagued by drug abuse.
The weapon of choice in the anchor-out battle seems to be the lawsuit. The Bay Conservation and Development Commission, which — despite protests from the annals of Latitude — ultimately has authority over anchor-outs, threatened to sue the Richardson Bay Regional Agency if it didn't enforce its own long-standing, but long-ignored, 72-hour anchoring policy. To avoid litigation, BCDC and RBRA came to an agreement at the end of the summer: By 2026, long-term anchor-outs will no longer be allowed on the Bay. The city of Sausalito is also making plans to move its remaining "legacy anchor-outs" off the water by December 2025. Is the anchor-out saga nearing an end game?
Not so fast. The pendulum swings both ways.
You can read the full story this month's Sightings. 
Receive emails when 'Lectronic Latitude is updated.
SUBSCRIBE