The Highs and Lows of Philippe Jamotte
For Philippe Jamotte the initial high was setting off on October 1, on the adventure of a lifetime — to sail singlehanded around the world as the clouds, fog and smoke of San Francisco Bay gave way for an ideal departure. The initial low was the spin of Hurricane Marie to the southwest, threatening to upset Changabang's path toward Hawaii. The next high was maintaining consistent 200-plus-mile days to blast past Marie and settle into the tropical trades. As sweet as this was, in his cruise notes his exhilaration in getting past Marie appeared to fade as the winds lightened and the boat slowed to just under 9 knots. As he said on October 7, "Woot woot, and about 1,400 nautical miles since we slipped under the bridge! Another 5,000 before Torres Strait …(but don't quote me)." (ED – we did).
Philippe listed his actual stats on Wednesday the 7th, when located at: 22º 18.006N, 143º 38.754W:
10/06: 236 nm
10/05: 233 nm
10/04: 240 nm
10/03: 237 nm
10/02: 193 nm
1400 miles singlehanded on a 40-foot boat, in seven days, is some pretty slick sailing.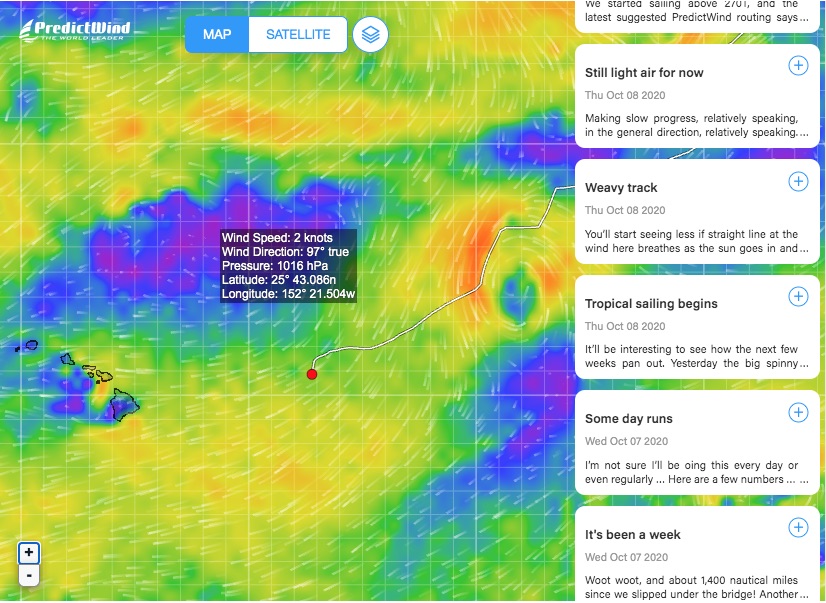 Life aboard sounds good and we're enjoying keeping up with Philippe's mid-ocean commentary. A sample from yesterday, "We started sailing above 270T, and the latest suggested PredictWind routing says to go South. Voilà, on port gybe for possibly a long time. This will give the port hydro generator some time to rest!
"Had another big meal! All the Backpacker's Pantry freeze-dried food bags I have are for two servings, but this man is big so … Plus I often only have one major meal a day. I feel like I may return with plenty of food. Oh, another trip? Eh eh …
"Aside from that … Not much wildlife yet: a couple of birds (François and Jeanine I think), flying fishes, that's it. The fly that had hitched a ride in San Francisco left a long time ago. But oh how the water is blue, 'I call your name for a swim' blue!"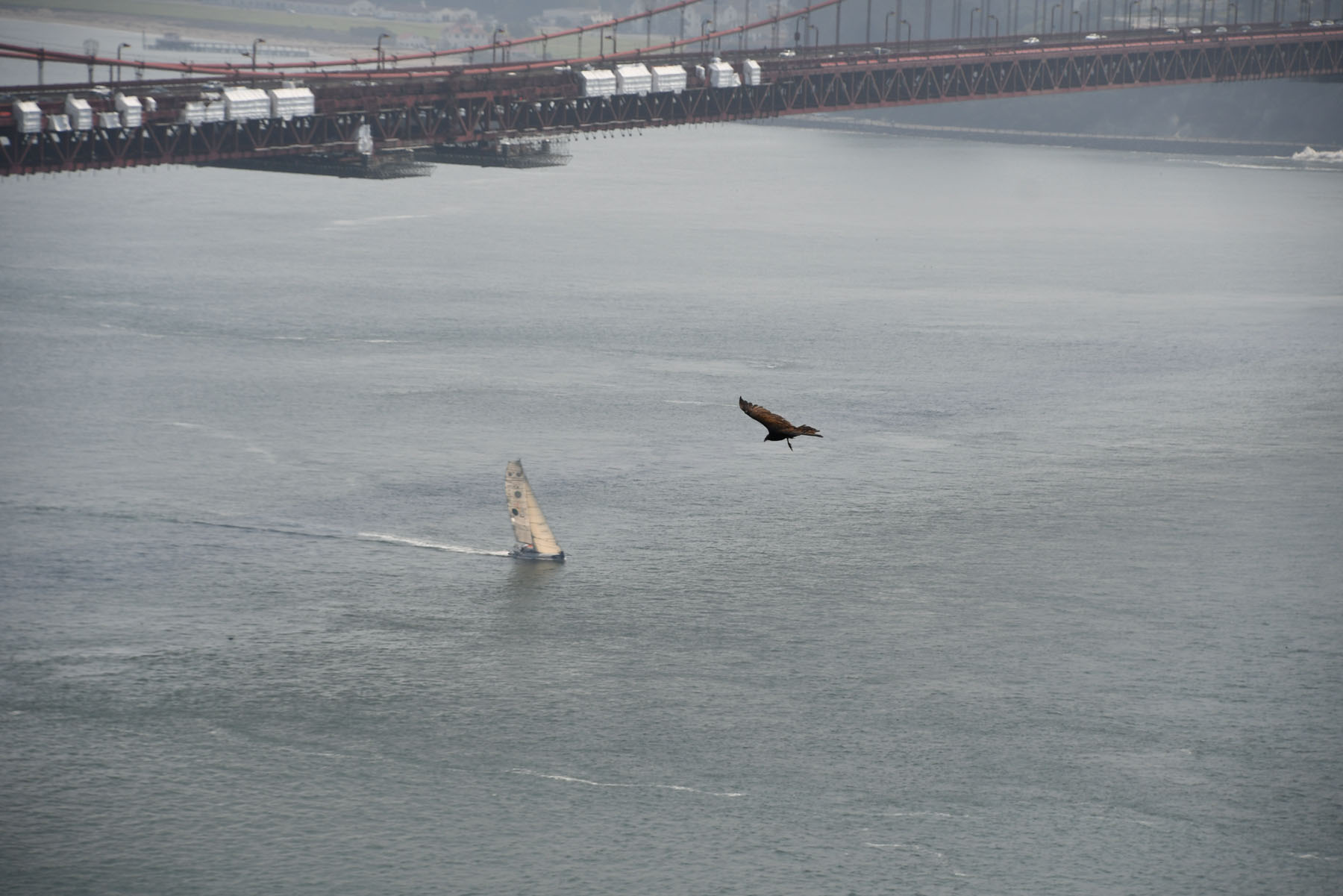 This westabout solo circumnavigation is estimated to take around 200 days, and at present, the sleep, food and sailing sound like they're reasonably well dialed in. Smooth sailing, Philippe.
You can continue to follow his adventure here.
Receive emails when 'Lectronic Latitude is updated.
SUBSCRIBE