Can Your Boat's Name Also Predict Its Future?
On Friday last week, we shared the story of a boat that had sunk off Treasure Island's northeast corner. After being alerted to the sunken boat by reader Craig Russell, we contacted the Coast Guard to ask if they had any information. It turned out they did, as you can read in Friday's Lectronic Latitude. But the one thing we omitted from the story was the boat's name. And yes, it was intentional. The email we received from the USCG included "s/v Rocky Seas," but the way it was written left it unclear as to whether that was actually the name of the boat, or if someone was just making a wry comment. It also made us wonder if the name you choose for your boat can also determine its future.
It turns out the boat's name is in fact Rocky Seas, as evidenced by the photos Dwayne Newton sent us. Dwayne had been out sailing on January 1 (that spectacular day marking the start of the year), and discovered the boat aground on the northeast corner of Treasure Island. He had a perfect view of its transom.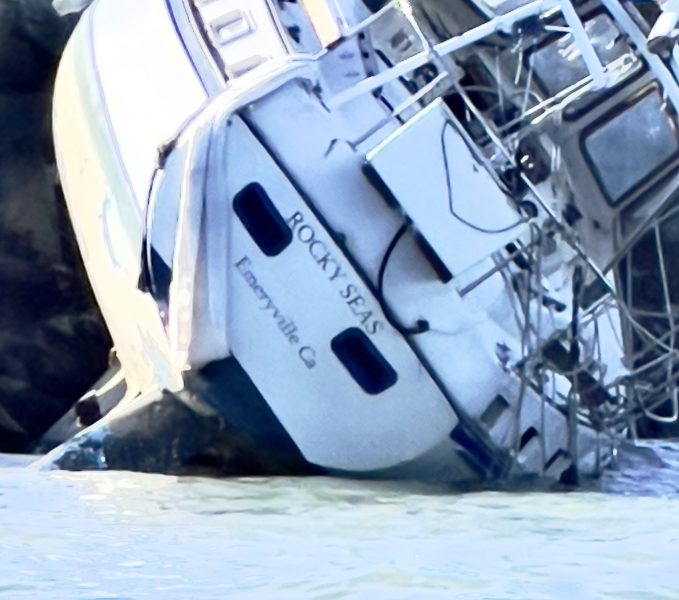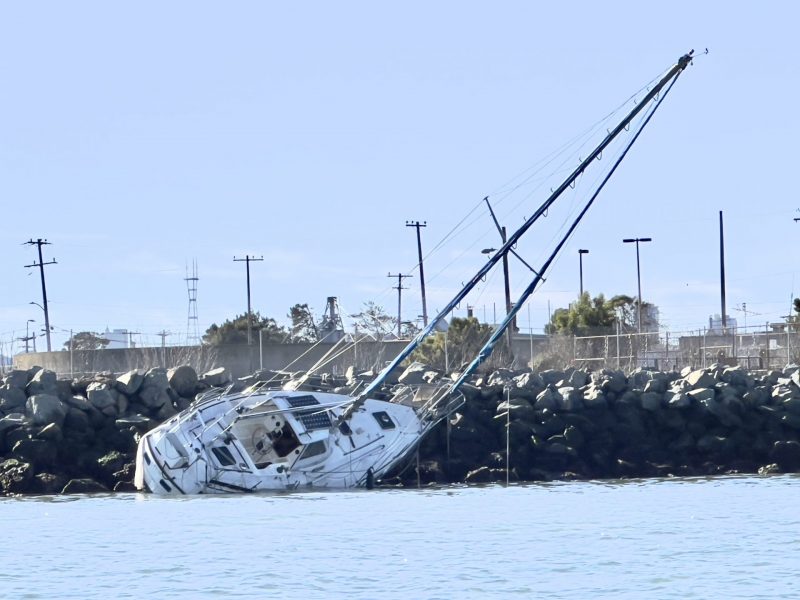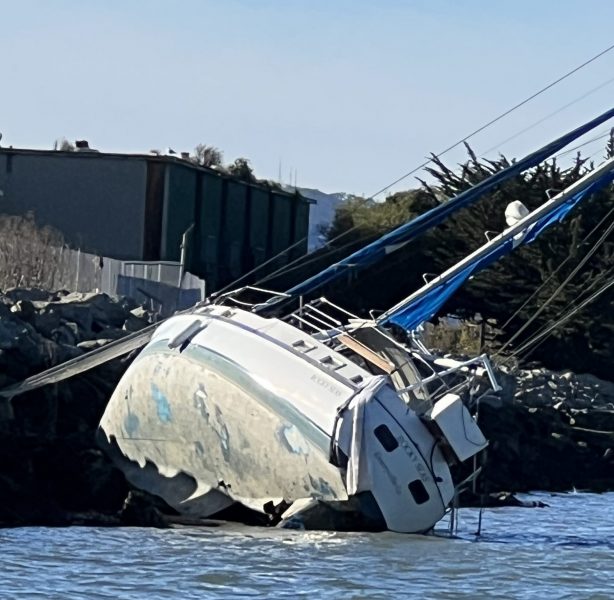 We've written many stories about boat names. Whether about their "punny-ness," or whether and how to rename your boat — there's a lot of sailorly tradition and superstition involved in the latter. But what do you think about the meaning of a boat's name? Can the name you choose for your boat influence its future?
Receive emails when 'Lectronic Latitude is updated.
SUBSCRIBE