A Blast From the Past
It's always fun to open an email from Cinde Lou Delmas of the bright green Alerion 38 Another Girl. You never know what's coming your way. On March 24, the day before the San Francisco Cup challenge between St. Francis Yacht Club and San Francisco Yacht Club, she sent the shot below of the very first San Francisco Cup held in 1967.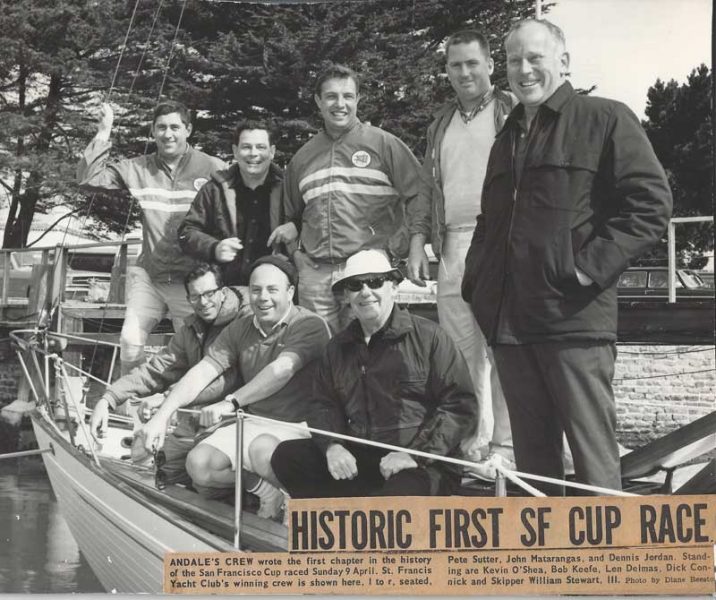 Early History of the San Francisco Cup
Cinde Lou reached out to journalist Kimball Livingston, a staff commodore at StFYC, to fill us in on more details. According to Kimball, StFYC's W.L. Stewart, known as Bill, won the event with his Cal 32 Andale against Hank Grandin's SFYC-flagged Cal 32 Amorita. (See a lot more on the Amorita here.) Despite being called Cal 32s for their waterline length, the boats were 46 feet long. "Stewart and Grandin had known each other since growing up racing Snowbirds in Newport Harbor," said Kimball. "Their mothers were in each other's weddings.
"The first San Francisco Cup was a very cozy affair. Bill and Hank had each raced Transpac with their fathers, Bill on Chubasco [a 67-ft yawl] and Hank on Dragoon [a 66.6-ft ketch]. StFYC has full models of both boats."
For the next two years, Theo Stephens represented StFYC with his new aluminum S&S Alpha, but Amorita prevailed twice. For SF Cup #4, St. Francis recruited Hank Easom to sail Alpha. Easom won the battle of the Hanks.
Cinde Lou recalls that at StFYC in 1967, "Girls were not allowed in the Men's Grill, so we had to watch with women — they didn't race. It was uncomfortable for me, but my mom was fine. She told me to go outside and enjoy the race. So I did." Cinde Lou's been sailing and racing ever since.
San Francisco Cup 2023
"Now they have women racing, and juniors — fantastic!" commented Cinde Lou. This year's regatta featured three divisions: adults racing in Express 27s, women racing in J/22s, and kids racing in RS21s. StFYC was the Defender and host. Skippers representing the club were Scott Sellers at the helm of Bill Dana's Express 27 Simply Irresistible, Evan Brown for the women's division, and youth skipper Arthur Serra. StFYC provided the J/22s and RS21s.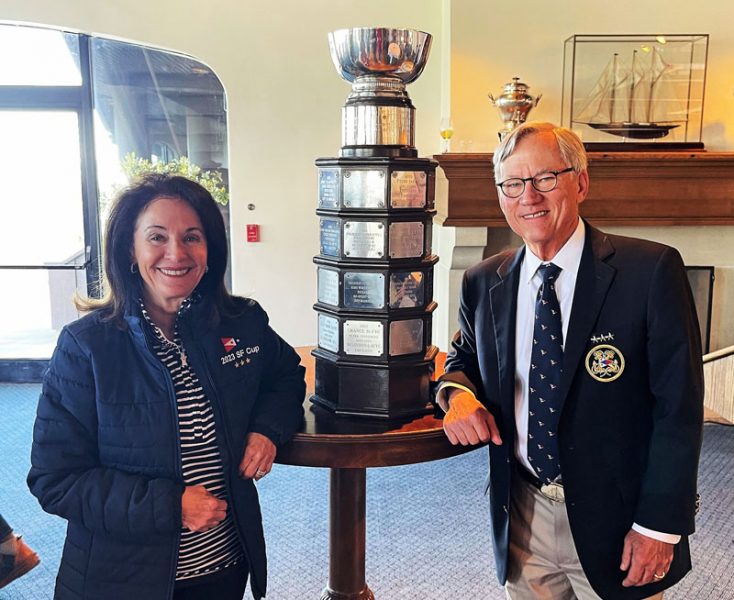 Skippering for the Challenger, the Belvedere-based SFYC, were Sammy Shea at the helm of Bill Moore's Express 27 Shenanigans, Lucy Wilmot for the women, and youth Hailey Thompson.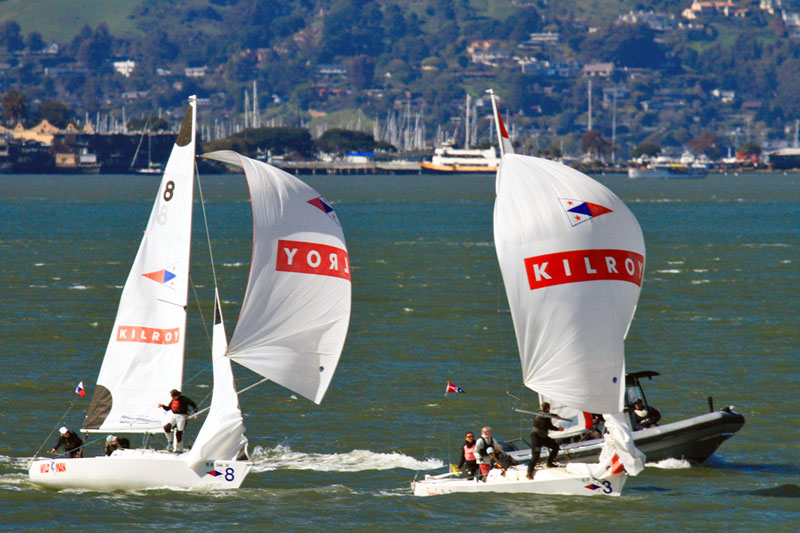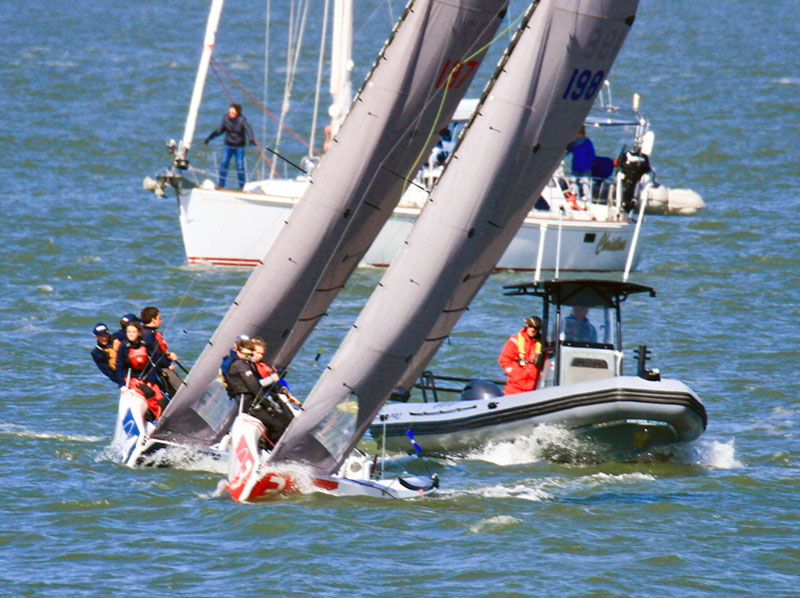 After four flights each day on March 25-26, SFYC tallied two more wins than StFYC to capture the rather impressive Cup and take it back across the Bay to Marin. Click here for the event's web page.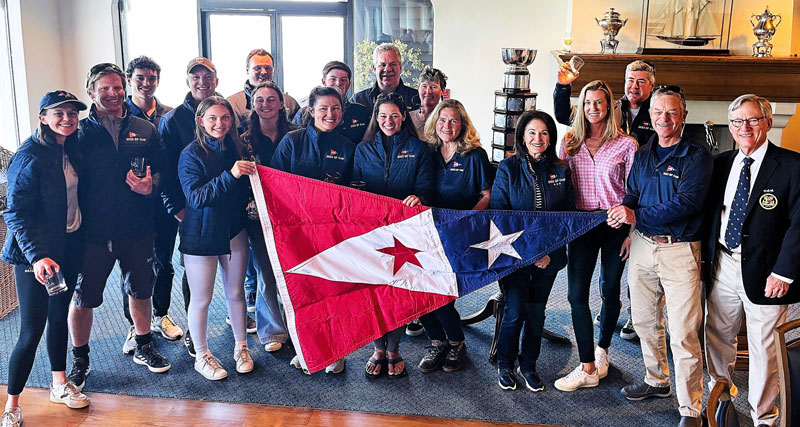 Receive emails when 'Lectronic Latitude is updated.
SUBSCRIBE