While much of the pre-race hype was about the lengthy duration and distance of Leg 3 of The Ocean Race, the biggest story in Brazil has to be that of the resiliency, resourcefulness and never-say-die attitude of the five teams that took part in this Southern Ocean epic. Just a handful of days into the race, Team Holcim – PRB was sailing out to a huge lead at the front of the fleet, while the rest of the fleet was licking their wounds, and one boat was headed back to Cape Town. To see Boris Herrmann and Team Malizia cap off an incredible come-from-behind victory and be the first boat into Itajai, Brazil, about a month later, simply defies belief, in the opinion of this writer. When crewmember Will Harris was nearly 100 feet aloft making composite repairs to their carbon fiber mast just days into the leg, Team Malizia would have been at exceedingly long odds to take the win in Brazil, but such is the magic of ocean racing.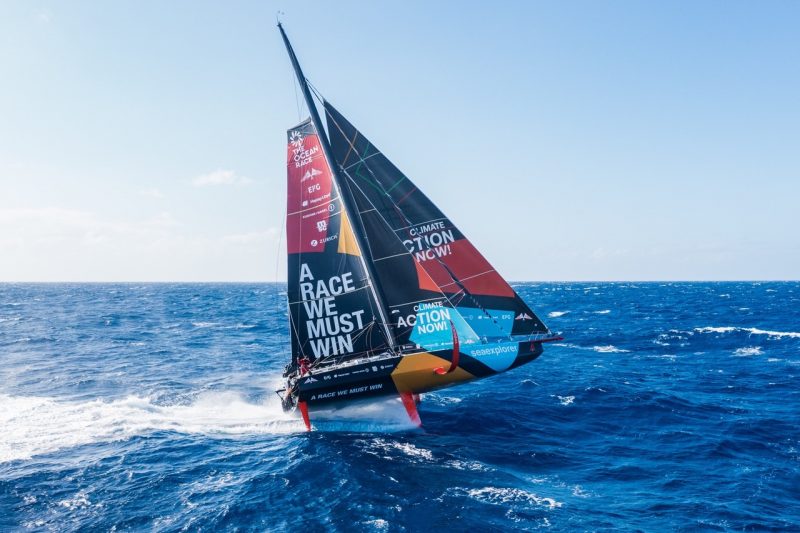 "Winning this leg is an unreal moment; it's taking time to realize what we have achieved, that the dream is coming true," said an elated Boris Herrmann shortly after the finish.
"Dreaming of doing The Ocean Race, doing this amazing leg through the Southern Ocean, finishing it after all the trouble we had early on, and winning it!! Four weeks ago, if I had been told, 'Repair your mast because you might win this leg,' I would have not believed it and said, 'That's not possible — we are too far behind and can't push the boat any more.' But it worked out beyond our expectations."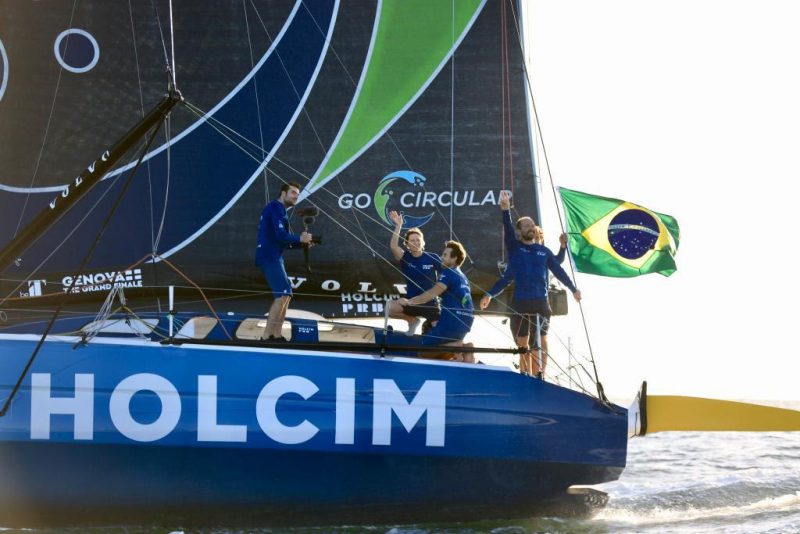 After 35 days and more than 14,000 nautical miles actually sailed (the official leg distance was 12,750 nm), Boris Herrmann's Team Malizia edged out Kevin Escoffier and Team Holcim – PRB to the finish line in Brazil. A couple of days later, Charlie Enright's 11th Hour Racing team persevered to claim the final podium spot, while Paul Meilhat's Biotherm finished in fourth and Benjamin Duttreaux's GUYOT Environment – Team Europe recorded a DNF. With this Southern Ocean marathon — the longest leg in race history — being a double-points leg, both Team Malizia and Team Holcim – PRB claimed nine out of a possible 10 points for the leg. Team Holcim – PRB took the five points for crossing the scoring gate near Tasmania, with Team Malizia second to the gate. At the finish in Brazil, Malizia took the five points for finishing first, while Holcim – PRB took four points for finishing in second. Once the scores from Legs 1 and 2 are factored in, Team Holcim – PRB has a healthy lead with 19 points, while Team Malizia is at 14 points, 11th Hour Racing is at 13 points, Biotherm has 10 points and GUYOT Environment has just two points.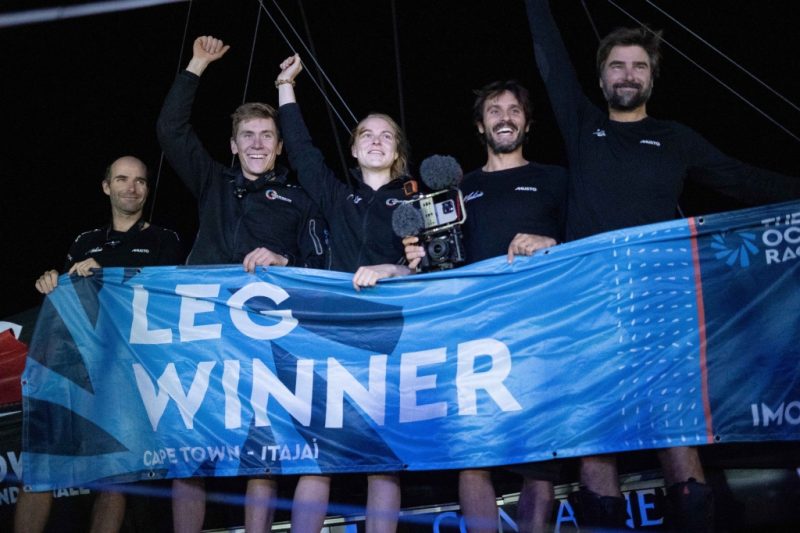 In addition to the close racing in the Southern Ocean and at the finish, one of the main features of this race was the constant repairs needed by the crews on all of the boats. From a halyard sawing down into Malizia's rig, to 11th Hour Racing blowing out their mainsail on multiple occasions due to crash jibes, chafing foil control lines, other boats hitting UFOs and damaging foils and more, the list of carnage and heroic repairs in Leg 3 was simply too long to list here. The one DNF of the leg was GUYOT Environment – Team Europe, who went back to Cape Town to repair hull delamination and then sailed their boat from South Africa to Brazil. With all five boats now in Itajai, Brazil, and awaiting the start of Leg 4, the teams still have about two weeks before the April 23 start date. Leg 4 of The Ocean Race will take the fleet from Brazil up to Newport, Rhode Island.
Receive emails when 'Lectronic Latitude is updated.
SUBSCRIBE