When the Baja-Bash Is the 'Baja Barely-a-Bash'
We expect everyone has heard stories from sailors who, after having enjoyed beautiful sailing in Mexico, make their way back up the West Coast in the conditions that lead to the northbound trip's being rightly dubbed the Baja Bash. In the January issue we share the story of one crew's unexpectedly calm return from Mexico.
Vanadium, a 2019 Beneteau 41.1 sloop, had just completed the 2022 Baja Ha-Ha, captained by owner Mike Brost and crewed by his wife Kitti Brown, friend Steve Cauffman, and Crew Lister Jim Immer. The journey was a test for Mike and Kitti to see if they'd enjoy an extended voyage before investing in a cruising catamaran.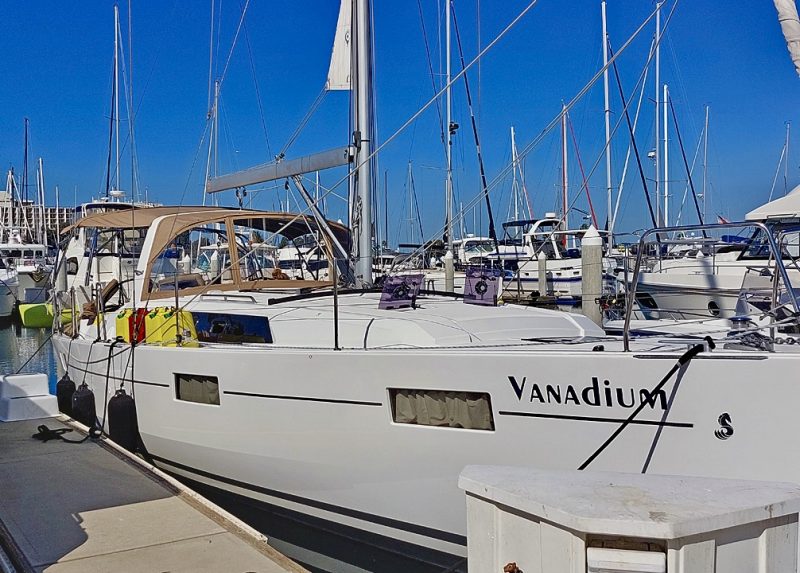 The southward Ha-Ha trip was a resounding success, with lots of fleet camaraderie and daily natural spectacles including sublime sunsets and performances by whales, dolphins and rays. But after three nights in Cabo San Lucas, it was time to return Vanadium to her responsibilities with the Sailtime fleet in Newport Beach. Steve had already flown home to his microwave physicist job, so the return crew would consist only of Mike, Kitti and Jim.
The northward Baja Bash has a notorious reputation for testing boats and crew morale, especially during the typical May/June time frame, when insurers coax cruisers clear of potential hurricanes. However, Captain Jim Elfer's Baja Bash II book includes the surprising revelation that November and July northward deliveries can be an easier experience, as long as weather systems are avoided.
We had refilled the water and diesel tanks upon arrival in Cabo. A Walmart provisioning run provided all the goods needed to continue our gourmet cruise, facilitated by a freestanding 80-quart AC/DC Bodega freezer strapped into the aft cockpit to augment Vanadium's built-in refrigerator.
On the morning of Sunday, November 13, Vanadium raised anchor, exiting the pleasantly noisy Cabo beachside anchorage just as the massive Disney Wonder loomed into view.
Vanadium (named for the 23rd element in the periodic table and a key catalyst for the evolution of oceanic life) motored in flat seas with almost no wind around the oft-feared headland of Cabo Falso. It was a cakewalk in shorts and tank tops rather than foulies. We had easy motoring until evening, when the wind filled in at 10 knots on the beam for some fine, warm sailing. With three crew, we rotated through two three-hour watch cycles at night and morning, and then used a two-hour evening watch, which gave everyone plenty of sleep and a social time at dinner.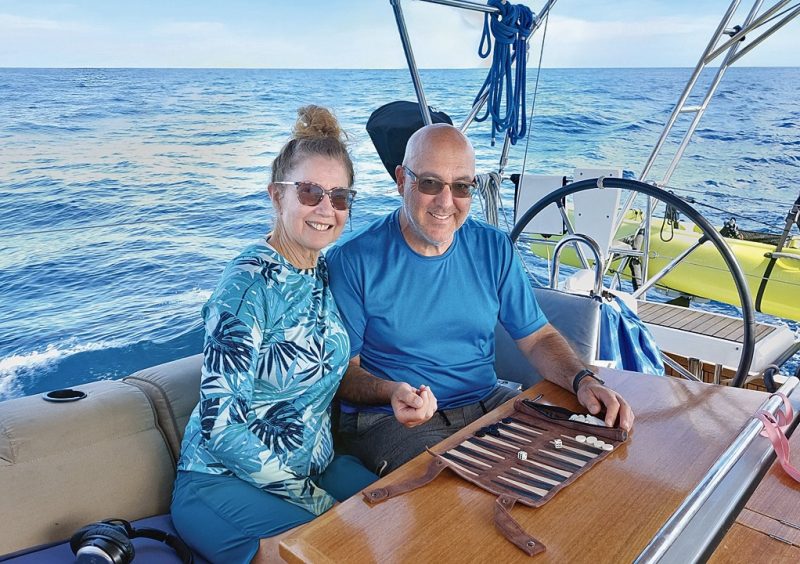 We bypassed the Ha-Ha stop at Bahia Santa Maria on the way north, since we were anxious to spend the Thanksgiving holiday week with our families. Though the common salutation is "fair winds and following seas," we were instead blessed with fair seas and following winds due to glassy seas and often light wind, good for fast motoring. Though itching to sail, we were happy to be spared the typical headwinds and swells that make the Bash infamous.
Read the rest of the story in the January issue of Latitude 38.
Receive emails when 'Lectronic Latitude is updated.
SUBSCRIBE