This seems an unlikely story, but we'll believe them since we know they know how to sail. Dave Gruver describes the story of his race with John Collins aboard the Olson 25 Sketch.
"Thought I would share this photo. It's not your normal Three Bridge Fiasco moment. We ended up on the ocean course. We made a break for Marin after rounding Blackaller ahead of the fray. Bad idea. The wind died and we got flushed out the Gate. When the westerly finally filled in a bit before noon we sailed back into the Bay, well behind the fleet. We continued to Red Rock then TI. We were fortunate to connect the puffs at TI for a clean and quick rounding and somehow managed to win our class. A Fiasco indeed!"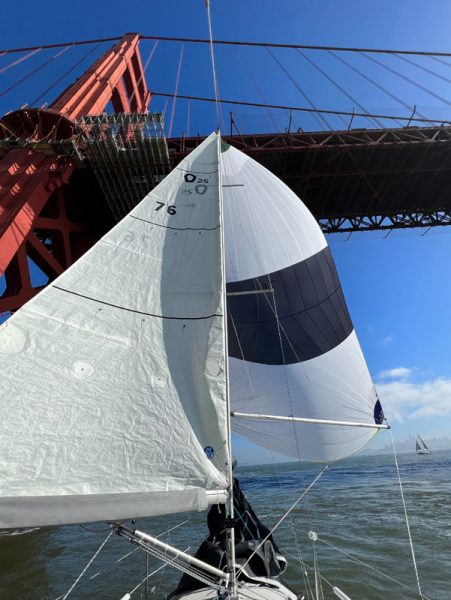 There's still more to the Three Bridge Fiasco, but we'll save it for the March issue. Until then, we have some more photos to share.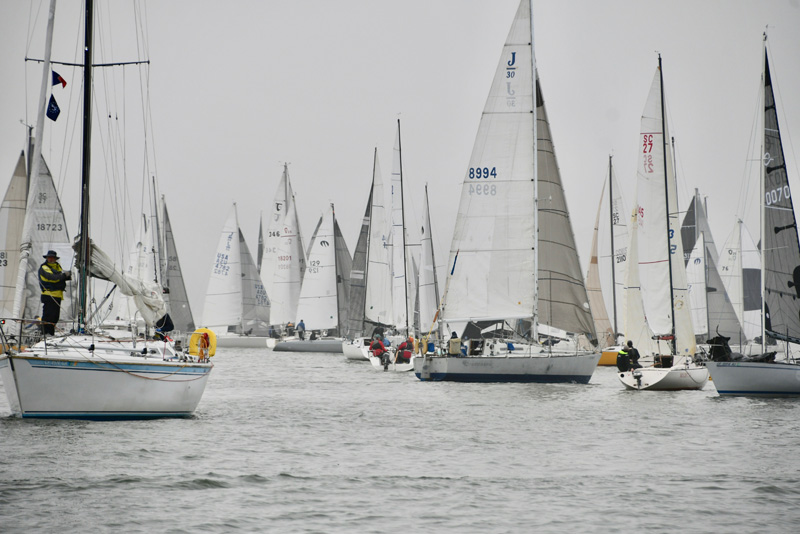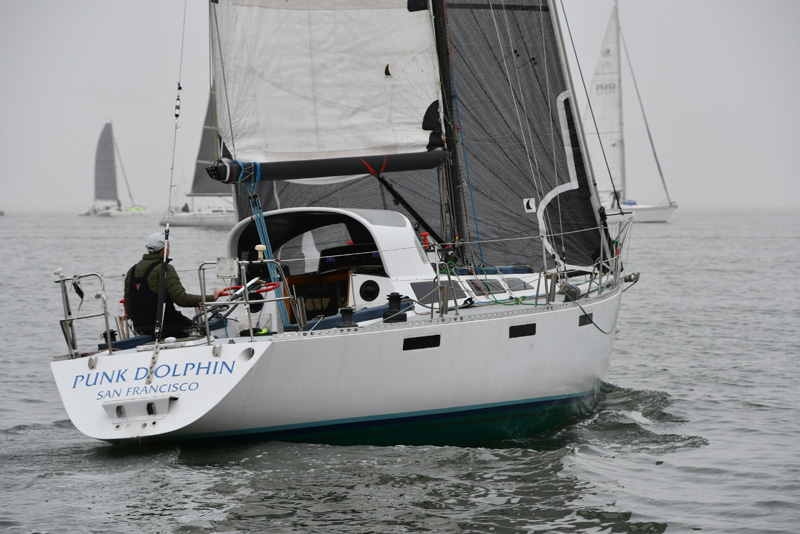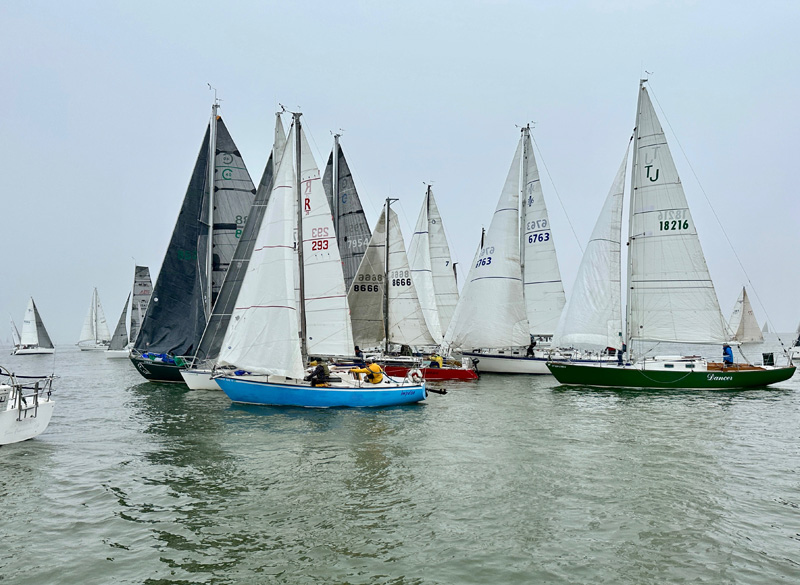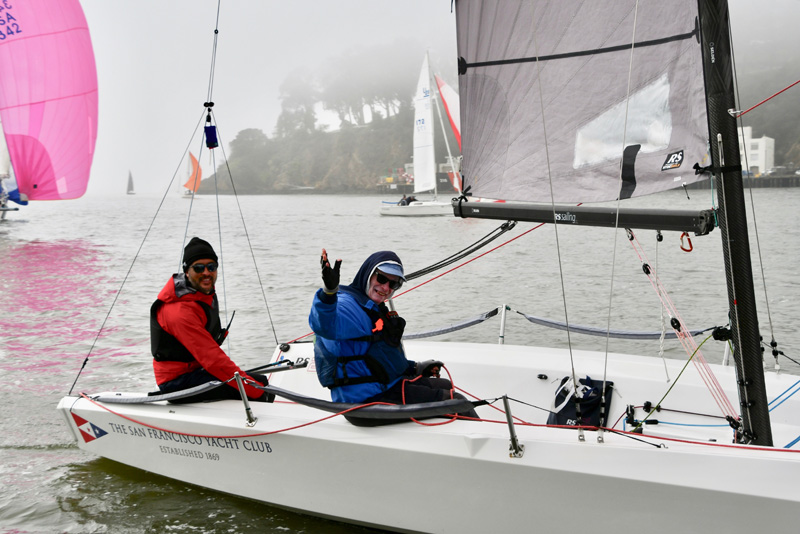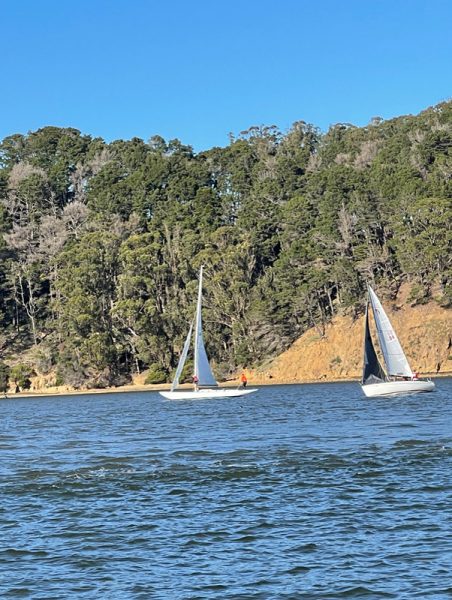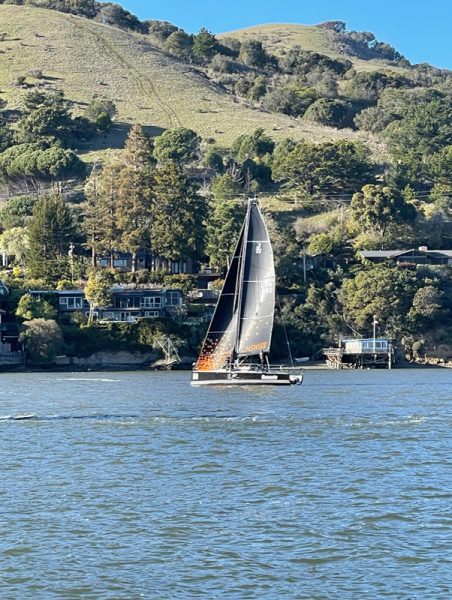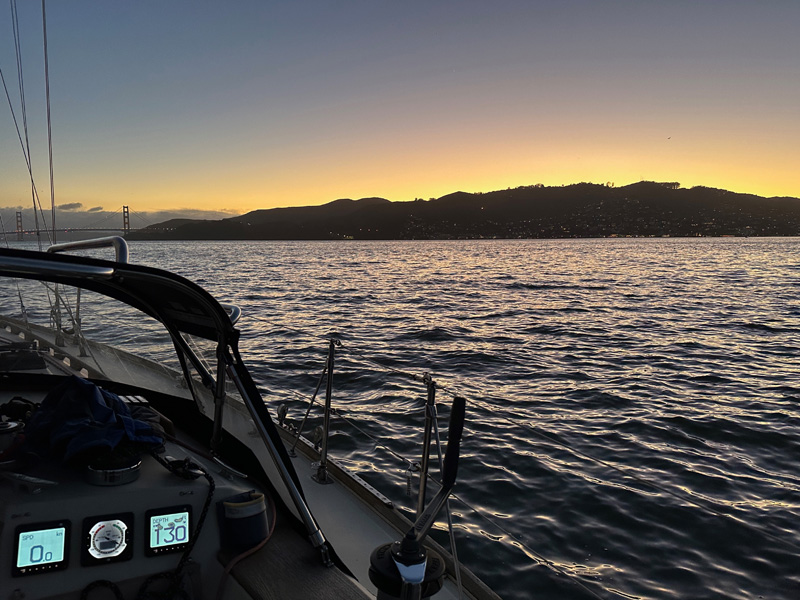 The Three Bridge Fiasco Bay tour provided the fleet with almost every condition imaginable. Not every boat was a winner, nor did everyone finish, but we'd bet almost no one regretted being out there. What's next on your racing calendar?
Receive emails when 'Lectronic Latitude is updated.
SUBSCRIBE