Friends of Latitude, Elizabeth and Eric, took a drive out to Stinson Beach last week and were astounded to see unusual objects sticking out of the sand. Well, not really "objects" as such, but a series of wires and pipes that seemed to erupt out of the sand. At first glance one might think of the sandworms depicted in Frank Herbert's Dune. However, upon closer examination of the photos we received, they definitely look like wires and skinny pipes — a little concerning when you consider this is a popular local beach.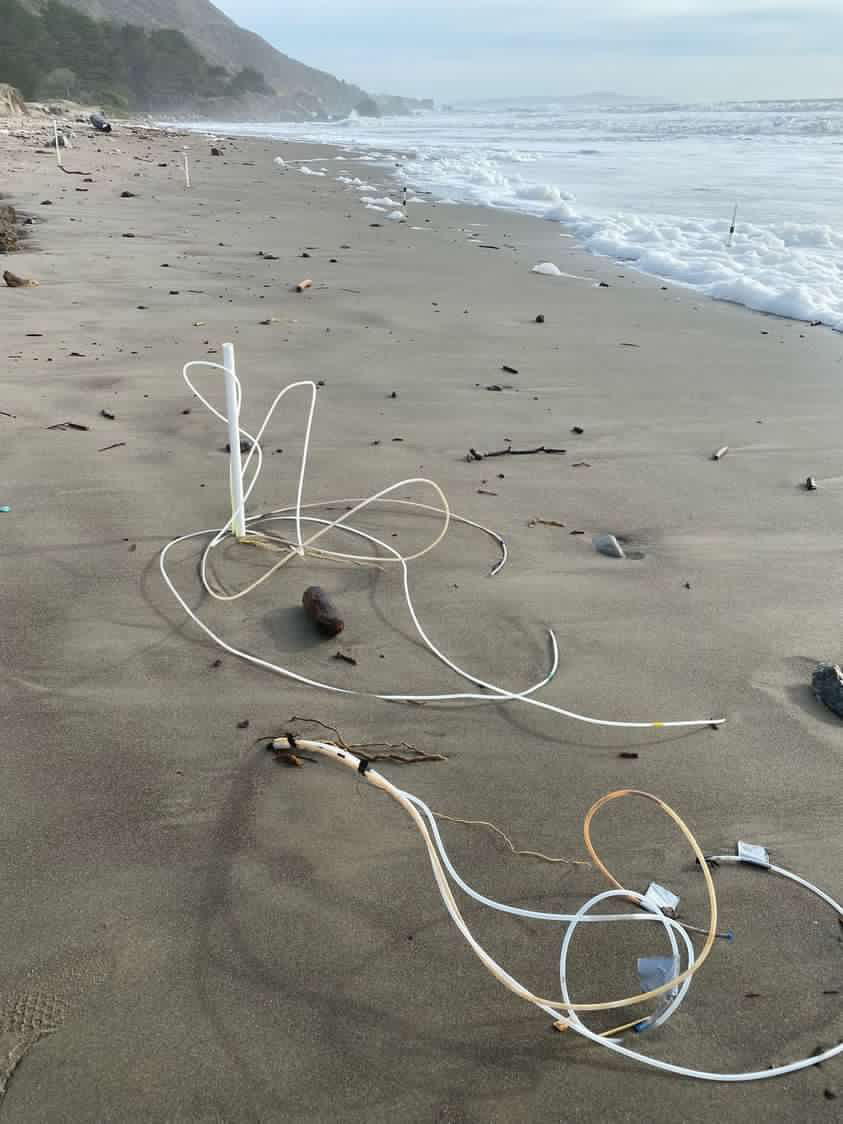 "The earth near the bathrooms is basically exposed, and the PVC pipe is sticking out into the ocean. It's unclear if the tubes were connected at some point or if they've always been basically floating up into the sand. They're definitely permanent. There were, like, 10 of them, so it can't be that one was broken," Elizabeth wrote.
"… these tubes were coming out of the sand, say 20 feet away from the bathrooms, and out of the tubes was bubbling liquid, directly into the ocean," she continued.
Elizabeth described how the natural seawall has been washed away, as the storm surge went right into the parking lots and "… demolished it." (Just like what happened at the King Harbor Yacht Club, in Redondo Beach.)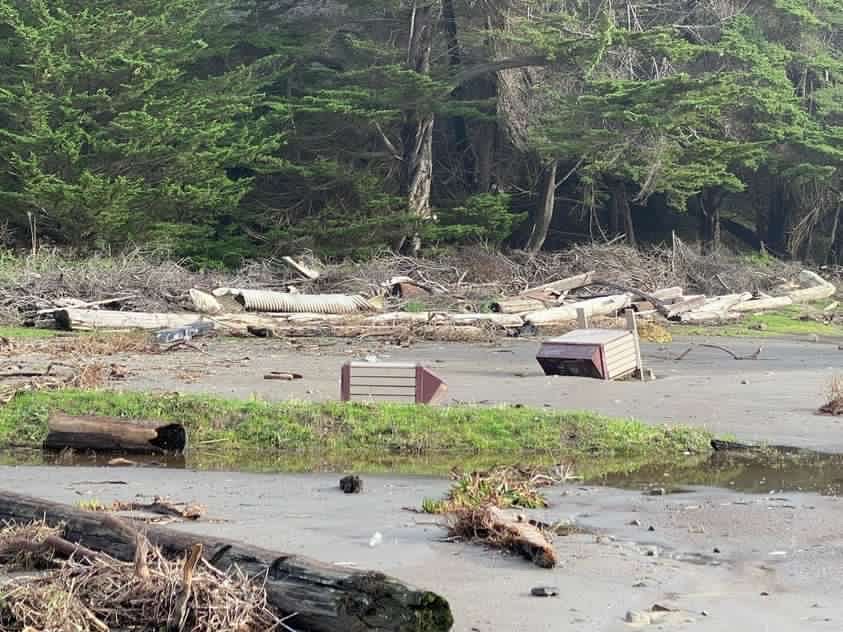 We're following a lead that the tubes and wires are relevant to a program for monitoring contaminants from the septic tanks, as Cory Michael Donaher suggested in response to Elizabeth's social media post, and we'll let you know if we get some answers.
In the meantime, do any of our readers have firsthand knowledge of what these emergent apparitions are all about?
Receive emails when 'Lectronic Latitude is updated.
SUBSCRIBE