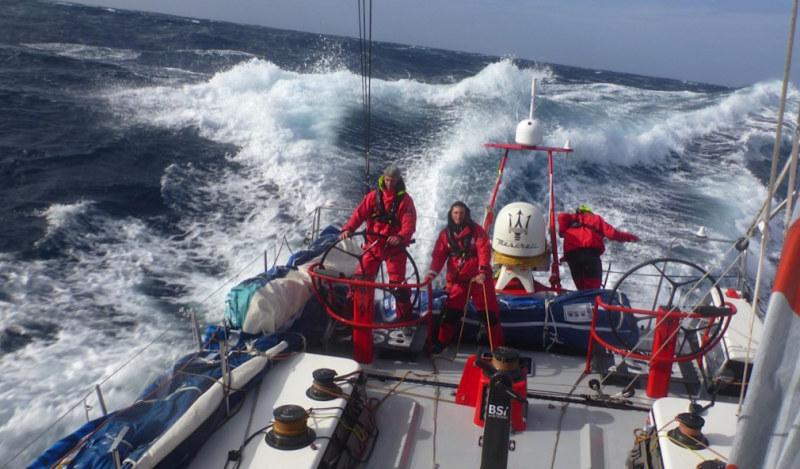 Imagine being in one of the most desolate places on Earth and suddenly encountering a friend from home. That's what happened to New York-to-San Francisco record challenger Giovanni Soldini yesterday. As the legendary Italian racer's sloop, Maserati, beat southwest through the South Atlantic toward Cape Horn, Alessandro di Benedetto, the only Italian singlehander in the Vendée Globe, passed close by heading northeast aboard Team Plastique.
The two men apparently only saw each other's boats on radar, but in that part of the world seeing a friendly blip on the radar screen is practically like getting a bear hug. Several other Vendée Globe boats have also passed Maserati as she charges toward the Horn. "Fair winds, Alexander!" Soldini wrote in yesterday's blog post. "Once a day they (Vendée Globe organizers) send us data about the competitors' positions and vice versa to avoid the risk of being too close. The ocean is huge, but you never know…"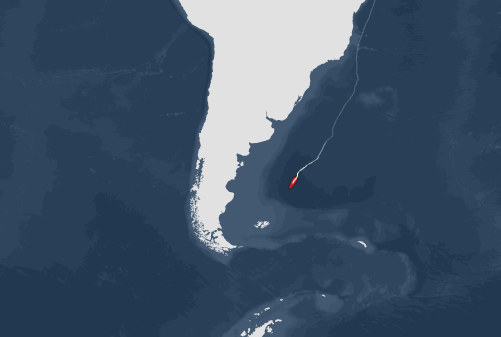 Ryan Braymaier, the sole American on Maserati's nine-man Clipper Challenge Cup crew, has been helping to keep the English-speaking world updated. He explained yesterday that the team's route toward Cape Horn has been tricky. After skirting a cold front yesterday, Maserati found herself in upwind conditions as she angled to the southwest. "It was not very difficult, with gusts to 35 but only for a short period . . . although in the squalls it was pitch black and shifty, making for some interesting times at the helm!"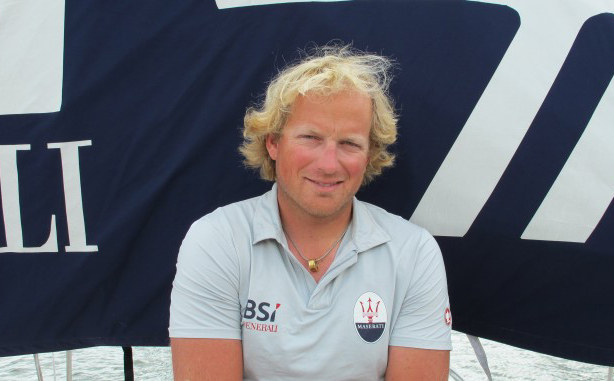 The team expects upwind conditions for several more days. That won't be pleasant, but with any luck it won't be anything close to what the current record-holder, Yves Parlier, and his crew encountered in 1998 aboard Aquitaine Innovations. A mere 30 miles from rounding the notorious Cape, they ran into 60 knots of true wind. "At the height of the storm," Parlier said, "we had to sail 36 miles to gain six. I have never fought like that against the seas and the winds." Three French boats vied for the record that year — the contest was then called The Gold Race. For Parlier and his crew it was bitterly ironic that when Isabelle Autissier's PRB arrived on the scene two days later, they rounded the Horn in a four-knot zephyr flying their biggest chute — and celebrated with foie gras and a fine Bordeaux.
Receive emails when 'Lectronic Latitude is updated.
SUBSCRIBE