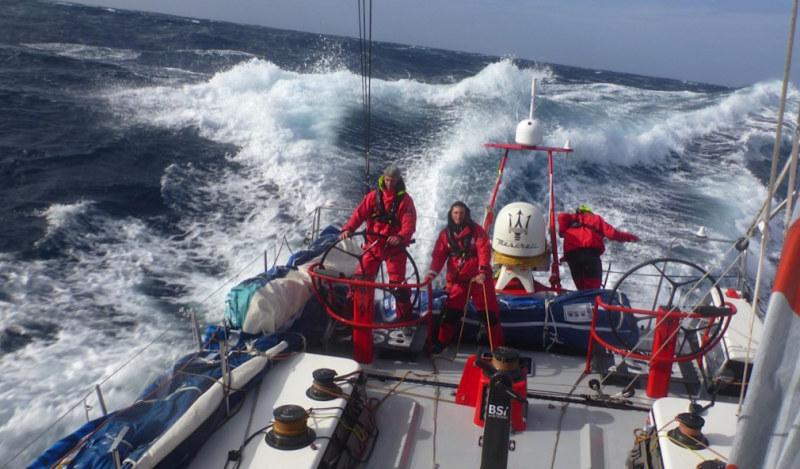 Imagine being in one of the most desolate places on Earth and suddenly encountering a friend from home. That's what happened to New York-to-San Francisco record challenger Giovanni Soldini yesterday. As the legendary Italian racer's sloop, Maserati, beat southwest through the South Atlantic toward Cape Horn, Alessandro di Benedetto, the only Italian singlehander in the Vendée Globe, passed close by heading northeast aboard Team Plastique.
The two men apparently only saw each other's boats on radar, but in that part of the world seeing a friendly blip on the radar screen is practically like getting a bear hug. Several other Vendée Globe boats have also passed Maserati as she charges toward the Horn. "Fair winds, Alexander!" Soldini wrote in yesterday's blog post. "Once a day they (Vendée Globe organizers) send us data about the competitors' positions and vice versa to avoid the risk of being too close. The ocean is huge, but you never know…"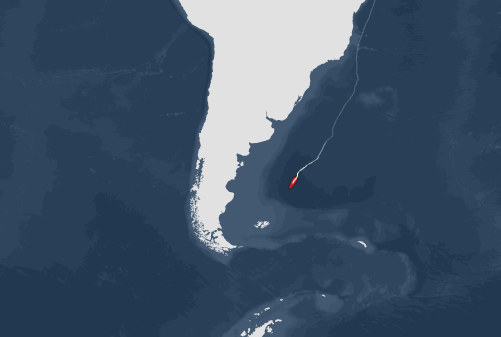 Ryan Braymaier, the sole American on Maserati's nine-man Clipper Challenge Cup crew, has been helping to keep the English-speaking world updated. He explained yesterday that the team's route toward Cape Horn has been tricky. After skirting a cold front yesterday, Maserati found herself in upwind conditions as she angled to the southwest. "It was not very difficult, with gusts to 35 but only for a short period . . . although in the squalls it was pitch black and shifty, making for some interesting times at the helm!"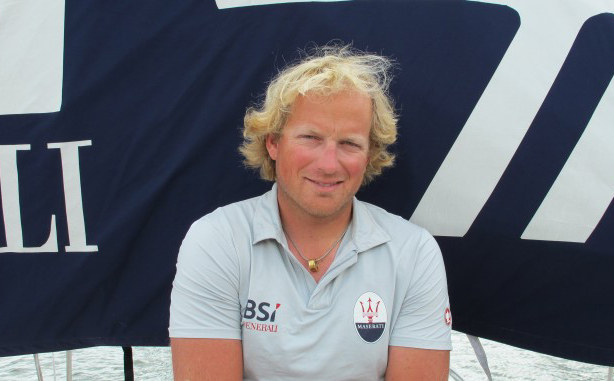 The team expects upwind conditions for several more days. That won't be pleasant, but with any luck it won't be anything close to what the current record-holder, Yves Parlier, and his crew encountered in 1998 aboard Aquitaine Innovations. A mere 30 miles from rounding the notorious Cape, they ran into 60 knots of true wind. "At the height of the storm," Parlier said, "we had to sail 36 miles to gain six. I have never fought like that against the seas and the winds." Three French boats vied for the record that year — the contest was then called The Gold Race. For Parlier and his crew it was bitterly ironic that when Isabelle Autissier's PRB arrived on the scene two days later, they rounded the Horn in a four-knot zephyr flying their biggest chute — and celebrated with foie gras and a fine Bordeaux.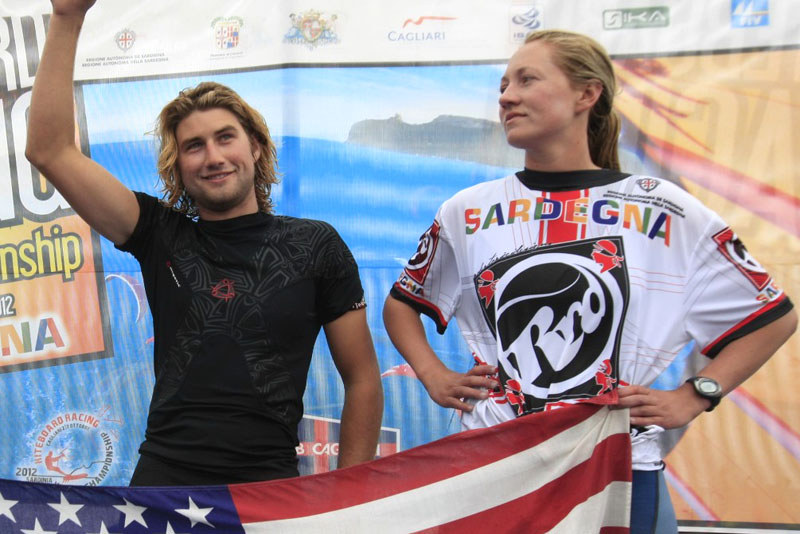 Marin County kiteboarder Johnny Heineken has been named US Sailing's 2012 Rolex Yachtsman of the Year after being nominated for the second time in a row. Kiteboarding narrowly missed making it into the 2016 Olympics; movers and shakers in the top governing bodies of sailing are apparently taking it very seriously. Only 24 years old, Heineken has already racked up an impressive list of accomplishments too numerous to list here. Among the highlights: He won the 2011 and 2012 Course Racing World Championships and the Course Racing Championship at the North Americans held in San Francisco last year, and he set a new course record (14m, 4s) in the Ronstan Bridge to Bridge Race in San Francisco. As a member of St. Francis YC, the Cityfront is his home turf.
"To even be mentioned in connection with this award is an honor; so many of my role models are on the list of recipients," said Heineken. "But it's also exciting that kiting has been accepted into the world of yachting. It's pretty amazing how far the class has come in the last five years and it's exciting for me to be involved."
Heineken sailed 29ers and 49ers in his youth. "I started kiteboarding a lot later than many of the people I'm competing against, but I did grow up sailing and that's what has given me a strong background to be a good kite racer. Typical sailboat racing courses are what we've optimized our gear for; it's the same game, the same tactics, really."
Heineken's sister Erika, 26, also a World Champion, was first runner-up in the selection for Rolex Yachtswoman of the Year. She was named StFYC's Sailor of the Year for 2012. After they were both nominated for US Sailing's top award, Latitude 38 featured the siblings as our December Sailors of the Month. The pair travel and train together. We'll have more in our February issue.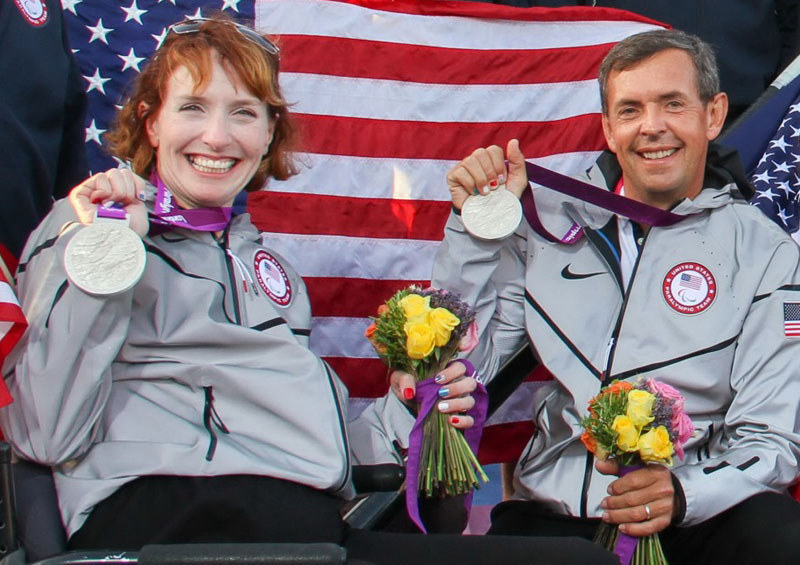 SKUD-18 sailor Jennifer French of St. Petersburg, FL, was named 2012 Rolex Yachtswoman of the Year. She and crew JP Creignou won silver medals at the Paralympics last summer. They were the only American sailors to medal at London 2012. "This is a huge step for disabled sailing," said French, who is quadriplegic, "and for the recognition of all those who have worked so hard over the years to make disabled sailing possible. Paralympic sailing has come so far." She credited Paralympic Gold Medalist Nick Scandone, US Sailing 2005 Rolex Yachtsman of the Year, saying he was, "really the first person who broke ground for this."
See US Sailing for more.
A couple of things that make us grouchy is poor interior lighting on sailboats and pissing away battery power. We think we've found a great solution that might work for your boat, too.
We'd been really happy with the interior lighting on Profligate, which years ago we changed from fluorescent and incandescent to a combination of LunaSea CFL general area tube lights and LED bulb replacements for the reading lights. These lights have been great, and they don't use much juice.
The only exception has been to the lighting in the periphery of the main salon. There hasn't been any. As a result, the edges of the salon have always been dark, making it seem smaller than it really is, and preventing us from being able to recognize people on the other side. That's not right, so we decided to try some 12-volt LED strip lights as sold through Amazon.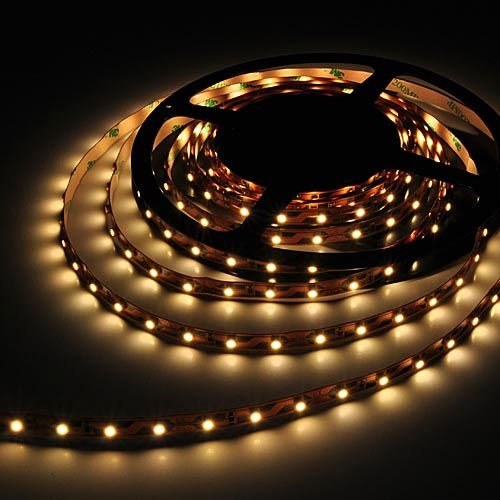 We didn't have much to lose, as each five-meter (15-ft) strip only cost about $13. Because we wanted different amounts of light for different activities — bright for preparing food, dim for seducing someone — we also shelled out $8 for a dimmer for each strip.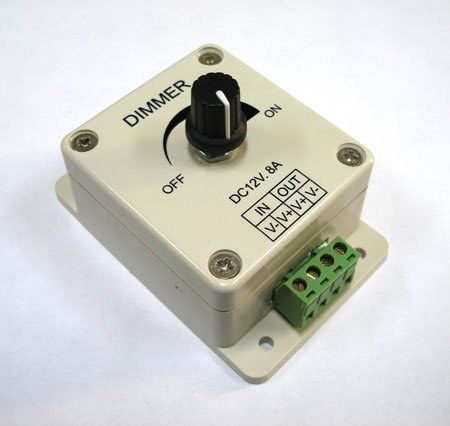 Installation of the strips was so simple that a publisher could do it. The strips have 3M adhesive on the back, so we just taped them to the fiberglass overhead. We put one strip along the sides of the salon, and one across the front. They are pretty inconspicuous, but we also bought some thin wood strips to act as valances. One of these days we'll get around to putting them up.
We were totally blown away by the way the new lights transformed the interior of the salon. At full illumination, just one of the three strips provides sufficient ambient light for the entire salon. If we crank all three of them up, it's like being on stage, the only downside being that guests start prancing around playing air guitar. We can dim the lights to any level of illumination we desire.
Because they are LEDs, the strips take very little power, and even less when they are dimmed. Supposedly they are good for 30,000 hours. But at those prices, whose counting?
Two things: Make sure you get the 2700 Kelvin strips, or you'll get the cold blue or bright white lighting that destroys the ambience of everyplace but a DMV office. The 2700K ones we got are very similar to warm incandescent light. Secondly, while you can snip the strips to any length you want, they don't do corners or curves well.
We like the lights so much that we're taking a set of them, as well as dimmers, to install on 'ti Profligate in the Caribbean. She had incandescent salon lights that never properly did the job and drained the batteries. We replaced them with LED bulbs thinking that was the solution. It wasn't, as the bulbs weren't bright enough and were too directional. We've bought an outdoor version of the LED strips to use to illuminate the cockpit for al fresco dining. We can't wait to hook them up!
Receive emails when 'Lectronic Latitude is updated.
SUBSCRIBE