We are saddened to announce that we have lost a great sailor, but we are happy to celebrate a full, colorful life that was lived well.
On Saturday, James Harden DeWitt passed away at the age of 92. He was a giant in the Bay Area sailing world as a racer, sailmaker and painter, a true Renaissance man who wore his passions on his sleeve. As a celebrated marine painter, DeWitt's style was bright and bold. If you were even remotely familiar with his work, you could recognize a Jim DeWitt painting from a mile away.
His talent was prolific, but DeWitt was kind and humble, and a distinguished ambassador for sailing.
We are grateful to have known him.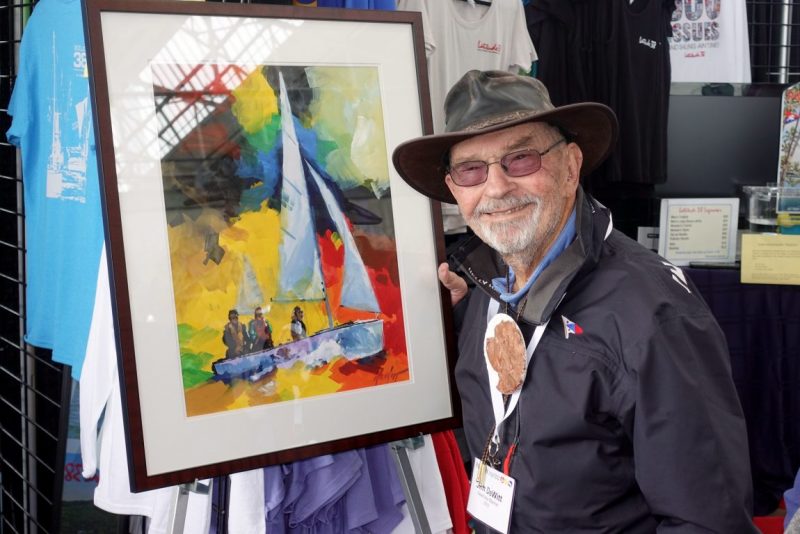 DeWitt was a truly a Bay Area native.
Born in Oakland in 1930, he grew up sailing on Lake Merritt. Working as a lifeguard when he was 19, Jim saved money to buy materials for an El Toro (#216), which he built in his basement. DeWitt wasn't exactly a natural — according to one story, he kept trying to sail straight into the wind, and got a lot of dead lasts in races, before it started to click.
But Jim was clicking with art as a young man, too. Around age 5, he was drawing sailboats on paddles. At Oakland High School, DeWitt got an A in art class, and his mother eventually suggested art school. He first attended the California College of Arts and Crafts in Oakland before studying at Los Angeles Art Center in Pasadena, where DeWitt realized his budding talent for painting. "Somehow, it was one of the things I was pretty good at," he said.
"I'm crazy about color," he said.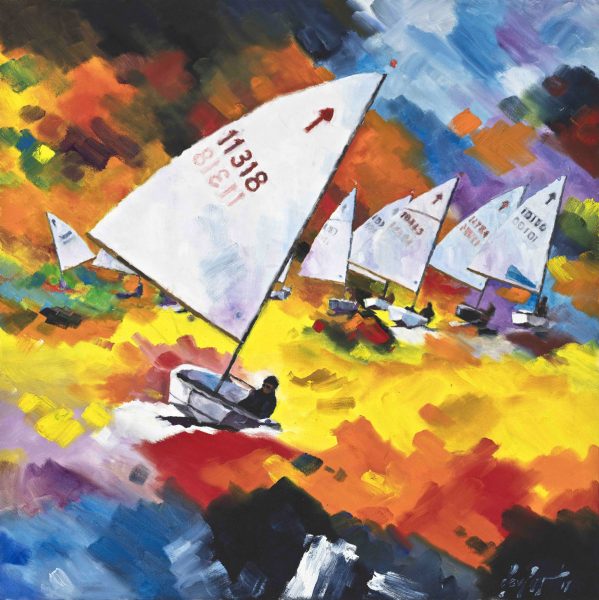 Jim DeWitt would also realize that he was dyslexic, something that was not well understood or diagnosed at the time. "I was halfway through life when I realized what dyslexia was, and then when I heard that Einstein was dyslexic, I said, 'Oh boy; I'm in a good crowd.'"
About 10 years after finally mastering El Toros on Lake Merritt — he would tie for first place for season champion his first year sailing — DeWitt traveled to Annapolis and won the Mallory Cup with crew Jocelyn Nash and Jake van Heeckeren. He won "a lot" of Litpton Cups, and was a very talented racer.
And then he started making sails, opening his loft in 1960, when he hired Jocelyn Nash. DeWitt designed El Toro sails. ("I was my own first customer.") He designed Snipe sails. He invented the "umbilical cord" for spinnakers.
The DeWitt loft was eventually sold to Sobstad, which was then sold to Quantum. It still operates in Point Richmond.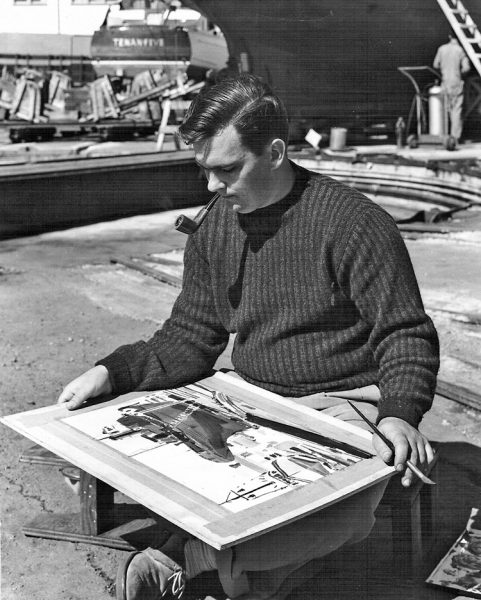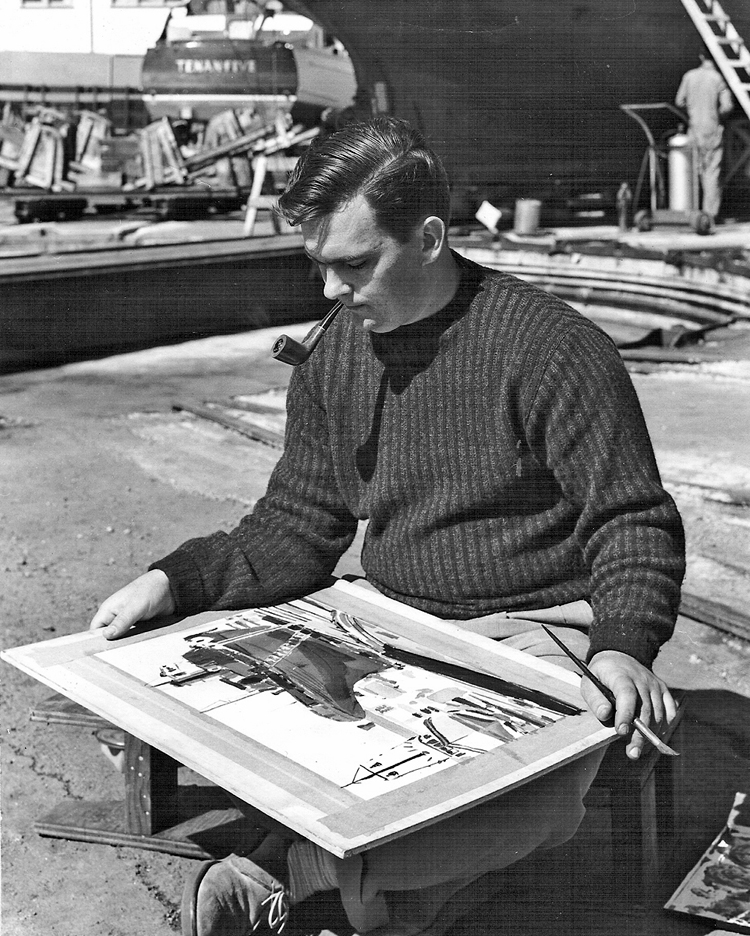 As we said, we take comfort in knowing that Jim DeWitt lived a full and prosperous life, and that his legacy will live on through his paintings.
Fair winds and following seas, captain.
Receive emails when 'Lectronic Latitude is updated.
SUBSCRIBE