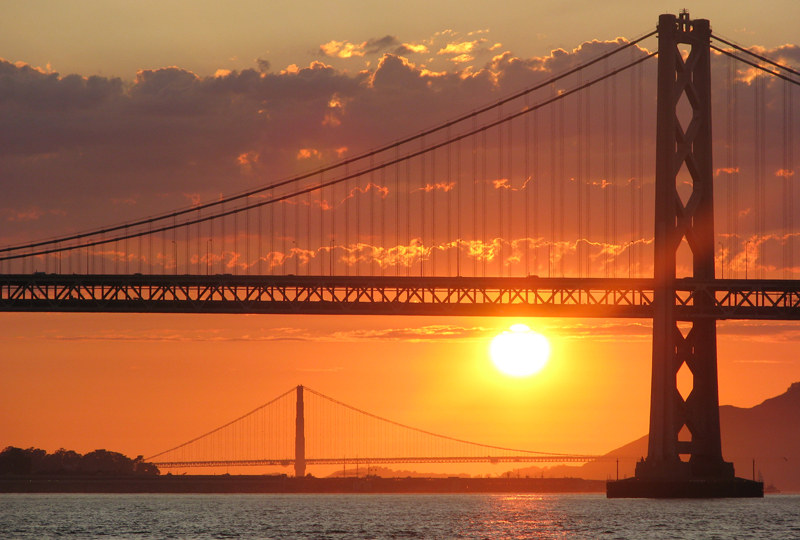 Winter sailing is one of the best kept secrets on the Bay. Sure, we've got a great selection of Midwinter races to choose from, but sailing for the sheer pleasure of it is often forgotten in the winter, especially during the busy holiday season. Sometimes what sailors really need is a date to go — a race, a cruise-out, an event — so it's pretty convenient that the 'Got Wind and Water' Meetup group has wrapped all three into one event: The 3rd Annual Winter Sailstice Pursuit Race Fiasco & Pizza Party this Sunday, December 18 (the winter solstice is on December 21).
If we understand how it all works, as a member of the group, you can create your own 'event' under the umbrella of the main event, and invite others to join you as crew. "The group is all about connecting those who want to sail with those who sail," says organizer John Cabrall. "Have a boat, but you aren't a Got Wind and Water member? Then join us! If you've got what it takes, we'll make you an event host and you can participate."
As for the day's activities, John says, "The crazy Fiasco-style course is 1.8-nautical miles. Each boat will be assigned a start time based on their PHRF rating. The start is the day mark outside of Corinthian YC, with the first start at 10 a.m. The two marks are Little Harding and the Red #2 bouy off of Pt. Knox. Take the marks in any order and finish at the dock in Ayala Cove." Once the fleet is tied up, a pizza party ($10/person) will follow.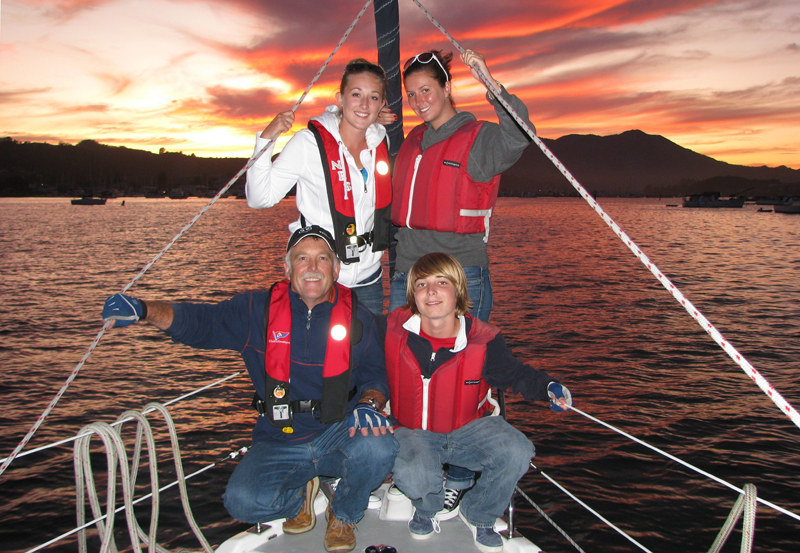 Of course you don't have to join a group to take friends out sailing on the Bay. All it takes is the desire to enjoy some mellow winter sailing and fine company — just set a date and the Bay is all yours.
Receive emails when 'Lectronic Latitude is updated.
SUBSCRIBE