Light Winds Follow Santa Anas for Drumstick Regatta
On Sunday, November 20, Del Rey Yacht Club hosted their annual intraclub Thanksgiving Drumstick Regatta.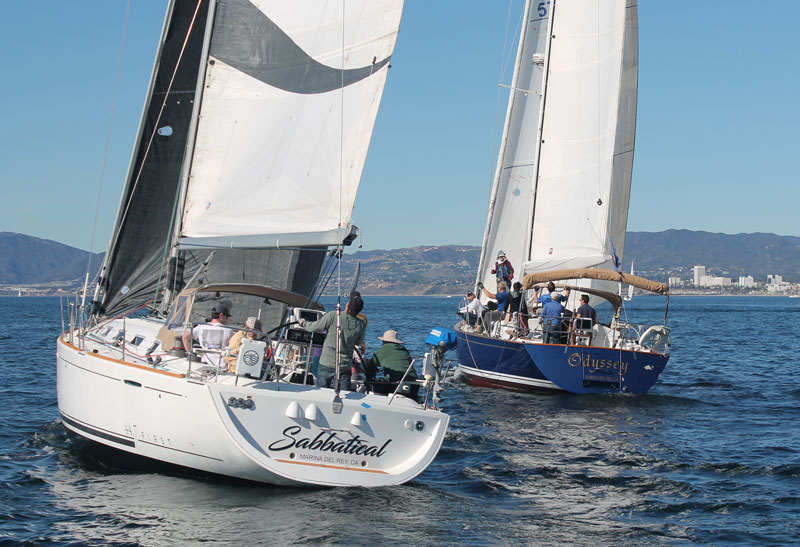 This is an informal race just before the holidays. Since we in SoCal are blessed with warm weather most of the time, well, why not? Turkeys, bags of stuffing mix and other prizes for Thanksgiving dinner are among the many trophies awarded.
This one proved to be interesting due to the recent 40- to 60-knot Santa Ana winds that hit inland areas and the Malibu Hills. Temps at the marina were in the high 70s in the morning under blazing sunshine. A perfect day, except — the forecast winds went into collective hiding and about two knots showed up, with a couple of 10-15-knot gusts.
Fortunately, the seas lay down and were relatively flat. High surf was recorded farther north, but Santa Monica Bay off Venice and points south was like a mill pond. The race committee shortened the planned race courses for both the PHRF and Cruising classes to 9.5 miles after about 20 minutes of parking-lot conditions.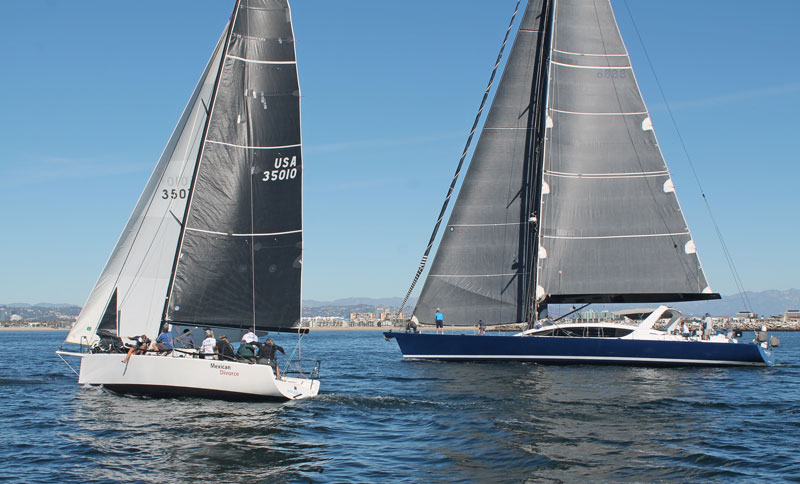 All nine entries finished (no dropouts!). Neil Fraser's 1D35 Mexican Divorce won the coveted PHRF first-place turkey, followed by Ryan Welter's J/29 Zulu, and Jack Mayer on the J/109 Zephyr.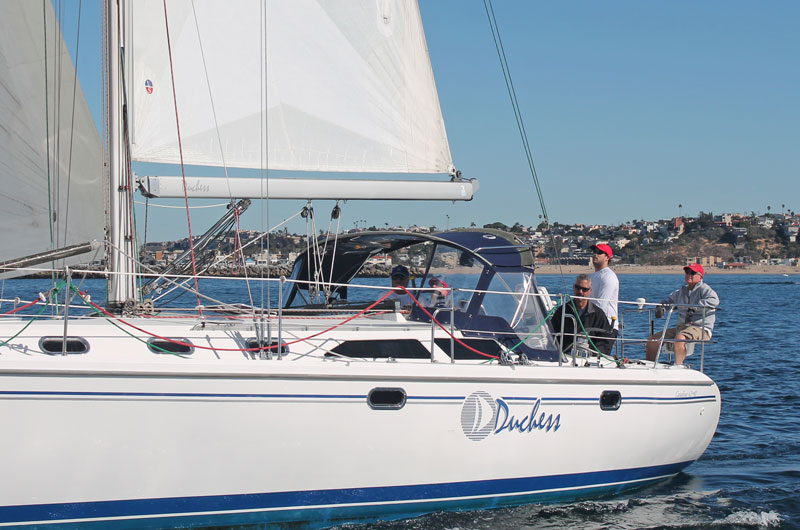 The Cruising class winner was the Catalina 42 MkII Duchess and Ron Jacobs. Gary Schaffel's Odyssey placed second, and Ed Gold sailed the Catalina 42 UpTick to a third.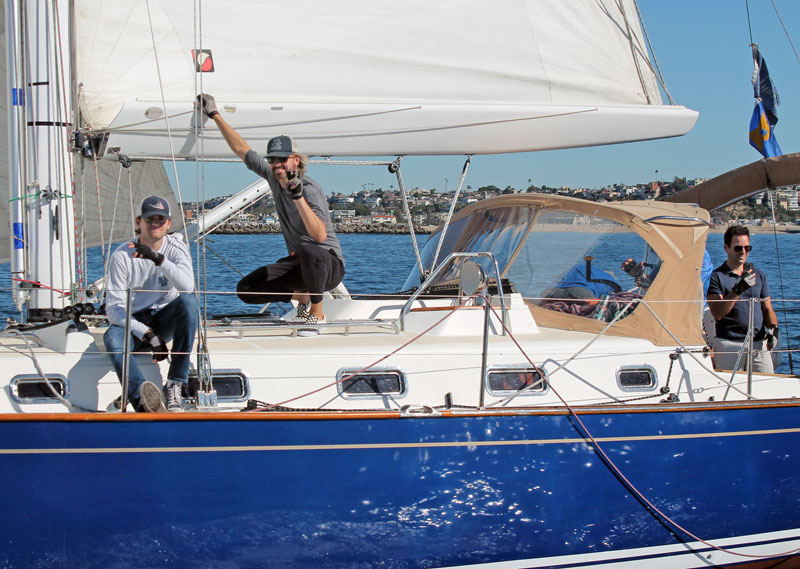 Phil Friedman, sailing the 86-ft sloop Sapphire Knight, obtained line honors.
The after-race party featured a fine pasta dinner and a Thanksgiving-themed raffle. Neil Fraser's winning performance on the racecourse carried over to the party, as he won a whole turkey and stuffing.
For complete results, see www.regattanetwork.com/event/23714.
Happy Thanksgiving to all!
Receive emails when 'Lectronic Latitude is updated.
SUBSCRIBE