I was rewatching The Godfather Part Two recently, when an unknown boat sailed through the frame on Lake Tahoe. As I was raised on boats in the 1990s in Southern California, to me, the vessel looked something like an Etchells or a Soling, with a sharp, elegant bow and a classic sloop rig. On the sail, there appears to be the letter "D".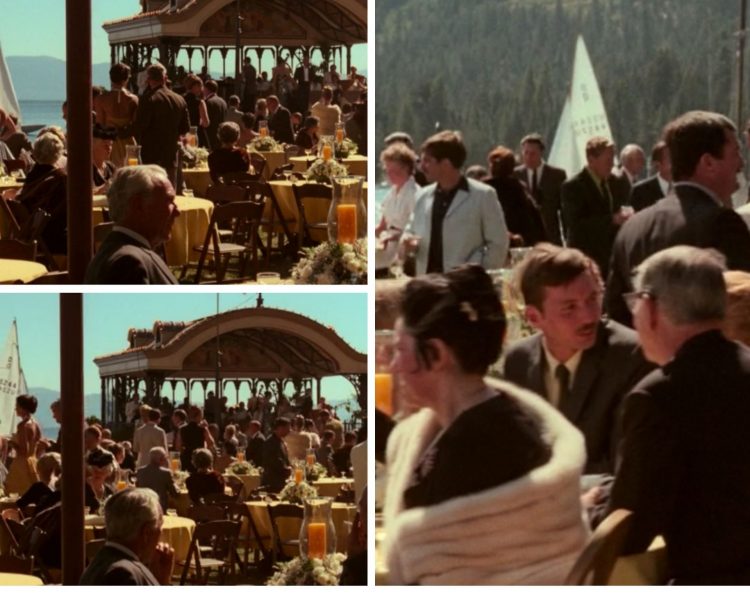 This was going to be an inquiry about what type of boat might have made a cameo in Godfather, but after a little research, I presume it's a Dragon — a metre boat and former Olympic Class yacht that's never been on my radar, until rewatching an old movie.
So the question has become: Does anyone have knowledge of a Dragon fleet, past or present, sailing on Tahoe?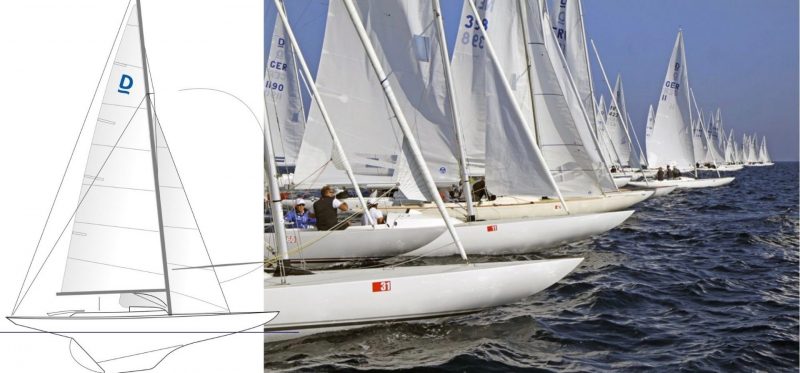 Dragons date back to 1929, and might have been seen on Lake Tahoe in the 1950s, when The Godfather 2 was set, as well as in the early 1970s, when the movie was actually shot. Director and co-writer Francis Ford Coppola was known to have a keen eye for detail.
Coppola was also executive producer of the now-iconic-among-sailors movie Wind, so we are obligated to ask the question: Is Mr. Coppola a sailor?
He seemed to have had some interest, according to Kimball Livingston, Bay Area sailing expert, and one of the writers of Wind. "I once saw an E Scow (pretty sure) on a trailer at the house. On another occasion, [Coppola] showed up at the commissioning of a 50-ish-ft sloop to see if he wanted one like it; he sat in the cockpit, while we talked about Wind."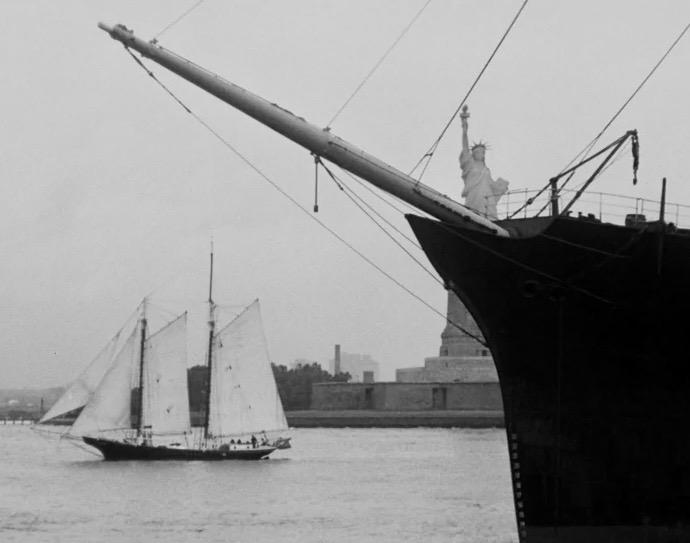 I don't know why, but I've long romanticized about cruising on the deep-blue waters of Lake Tahoe, sailing rail-down under snow-capped mountains, anchoring at shores dense with trees and boulders, and swimming in cold, crystal-clear water.
There is such lore in everything about Tahoe. Whether it's The Godfather or Mark Twain, or ski and snowboard magazines and videos, or whether it's some meta-version of the Old West and California's Gold Rush era, where native people and pioneers and immigrants created whatever Tahoe continues to evolve into, the "Ocean in the Mountains" (my nickname) holds a special place in my imagination. Even as Lake Tahoe has become a full-blown enclave and remote office of the Bay Area — crowded, expensive, choked with traffic and smoke, and under more regular threat from fire — the year-round appeal remains.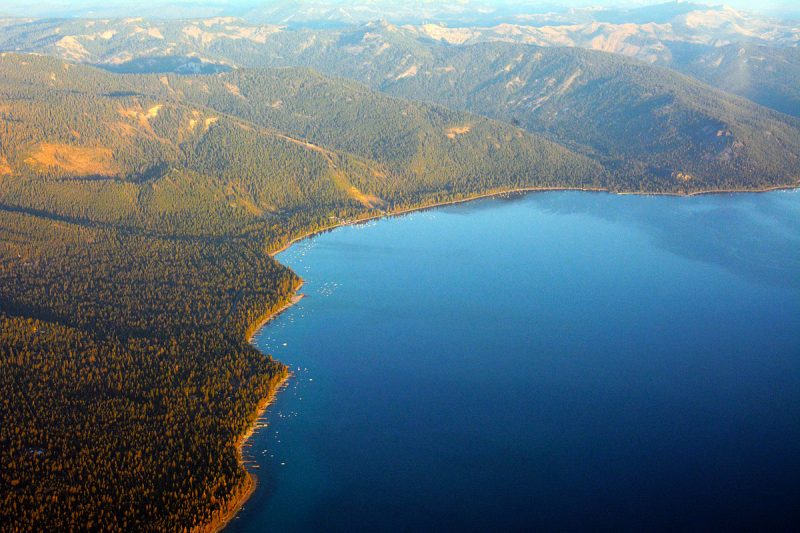 I wrote a second-hand feature about Tahoe sailing in 2018, and find almost any reason to publish words and photos — kind of like the story you're reading now — about the second-largest alpine lake in the world. And as always, I'm trying to solicit your anecdotes.
Rest assured, there is plenty of sailing to be done on Lake Tahoe. Lessons are available, rentals are abundant, and beer cans are weekly for those looking to catch a ride, round some buoys, and get some local knowledge.
Here's my piece of Lake Tahoe lore, which kind of sounds like a movie:
Captain Richard Barter, a tough-as-nails retired British sailor, was called a "Robinson Crusoe," and also, "The Hermit of Emerald Bay." (I'll call him the lake's original "Godfather" for a sense of continuity in this story.)
Barter used to row some 14 miles from Emerald Bay to a saloon in Tahoe City, during winter, to drink whiskey. "After a night of drinking, Capt. Barter was rowing back to Emerald Bay when a storm pitched him into the icy waters," reported the New York Times. "Death seemed certain. He cried out, 'Richard Barter, never surrender!' he later recounted to a reporter visiting from San Francisco. After climbing back into the boat, he rowed furiously the rest of the way to Emerald Bay."
The reporter was reportedly skeptical, so Barter handed him a small jewelry box. "Them's my toes!" he said of his salt-preserved digits inside, an apparent keepsake of his brush with death. Barter kept himself busy in his extreme isolation, and built a seven-foot model of a man-o'-war steam frigate.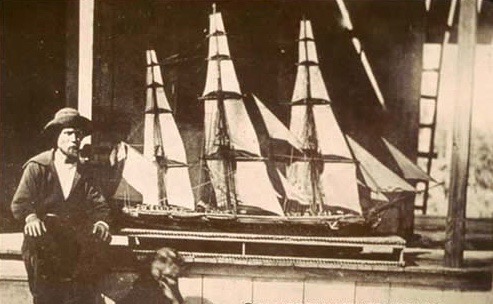 The Times said that Barter later built himself a crypt on Fannette Island — Tahoe's only island — in Emerald Bay, and declared, "When he was ready to die, he'd climb inside and close the lid." But Barter was again tossed from his rowboat in 1873. His body was never found.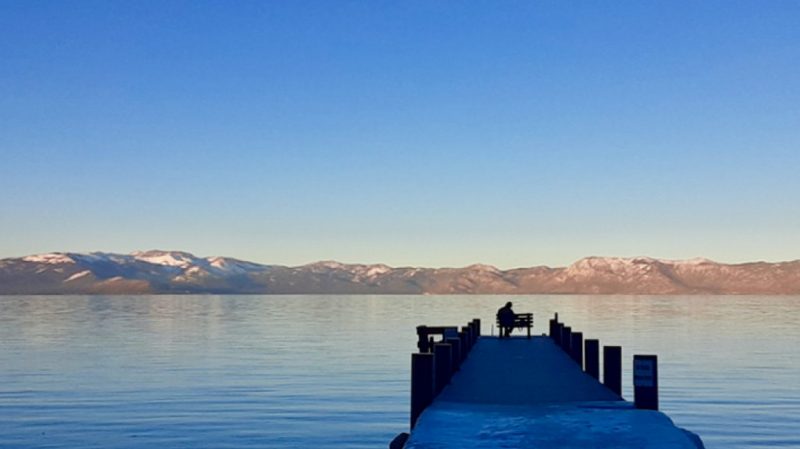 And let's not forget: Poor Frederico "Fredo" Corleone sleeps with the fishes somewhere in the deep, ice-blue abyss of Lake Tahoe.
Receive emails when 'Lectronic Latitude is updated.
SUBSCRIBE